HBX Selects You Don't Want to Miss This Week
Featuring HUMAN MADE, Stone Island, Stüssy, sacai and more.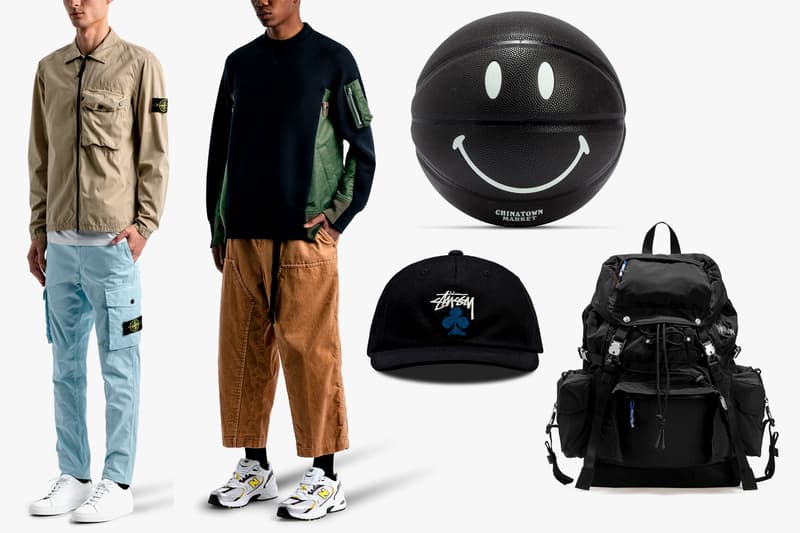 Ahead of the weekend, we have another installment of our HBX Select series that highlights the top offerings that help make up HBX's newest arrivals. Combing through the latest releases, we have picked out some of the best wares and accessories of the week.
Leading this week's list is the functional Stone Island One Zip Pocket Shirt coming in a camel tone, hybrid design Sponge Sweat/MA-1 Pullover from sacai and the graphic focus Heart Long Sleeve T-Shirt from HUMAN MADE. Perfect casual options for your bottoms selection are NEEDLES' Velour Narrow Track Pants marked by a purple/white side stripe detail and RHUDE's wide silhouette Fighter Flight Shorts. Rounding up the selection is the easy to incorporate clover design Stüssy Stock Club Low Pro Cap, everyday carry ready ADER error Wilde Backpack and the playful Chinatown Market Smiley Glow-in-the-Dark Basketball.
Stone Island One Zip Pocket Shirt
Buy Now: $439 USD at HBX
sacai Sponge Sweat/MA-1 Pullover
Buy Now: $561 USD at HBX
HUMAN MADE Heart Long Sleeve T-Shirt
Buy Now: $150 USD at HBX
NEEDLES Velour Narrow Track Pants
Buy Now: $330 USD at HBX
RHUDE Fighter Flight Shorts
Buy Now: $470 USD at HBX
Stüssy Stock Club Low Pro Cap
Buy Now: $51 USD at HBX
ADER error Wilde Backpack
Buy Now: $365 USD at HBX
Chinatown Market Smiley Glow-in-the-Dark Basketball
Buy Now: $75 USD at HBX