Joakim Noah To Retire After 13-Year NBA Career
Reports state that he plans to retire as part of the Chicago Bulls.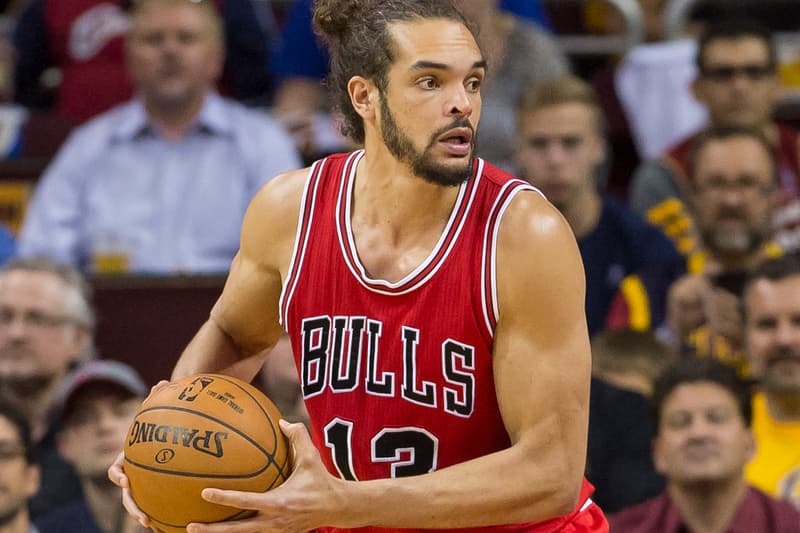 Joakim Noah is "effectively retiring" from the NBA after 13 years in the basketball league.
Last December, the veteran center was waived by the Los Angeles Clippers and has since remained unsigned. In the 2007 NBA draft class, Noah was the No. 9 overall pick, selected by the Chicago Bulls. Since then, the Florida basketball star spent nine of his 13 seasons with the team. Shams Charania of The Athletic reports that the plan is for Noah to retire as a Bull.
Noah has not played since his five games with the Los Angeles Clippers last season due to an Achilles injury he sustained in September 2019. He had originally rejoined the team on a 10-day contract prior to the league postponing the remainder of the season. In August, he was back with the Clippers but unfortunately was waived towards the end of the year. This reportedly perpetuated the center to consider retirement.
The French-American has been named the league's Defensive Player of the Year and All-NBA in 2013-14. A three-time All-Defensive player, the center also spent two seasons with the New York Knicks and one with the Memphis Grizzlies. Due to ongoing injuries, Noah was also waved by the Knicks and Grizzlies.
Noah's agent Bill Duffy released a statement describing Noah's career, "What an illustrious career for Joakim, starting with two national titles at the University of Florida, to becoming an NBA Defensive Player of the Year and ultimately evolving into one of the most passionate, spirited players to ever come through our sport. It's been my honor to represent Joakim through his journey."
13-year NBA center Joakim Noah — a two-time All-Star and former Defensive Player of the Year winner — is effectively retiring from basketball, sources tell @TheAthletic @Stadium.

Plan is for the longtime Chicago star to eventually retire as a Bull.

— Shams Charania (@ShamsCharania) March 1, 2021
In case you missed it, Tiger Woods releases first public statement since crash.