Frederique Constant Ultra High Beat Silicon Replaces 446-Year-Old Tech
New Slimline Monolithic Manufacture beats ten times faster than the average watch.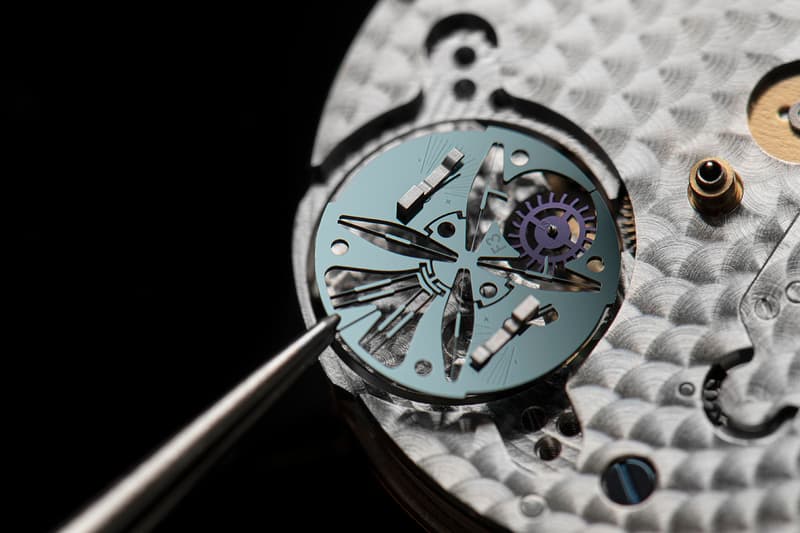 1 of 6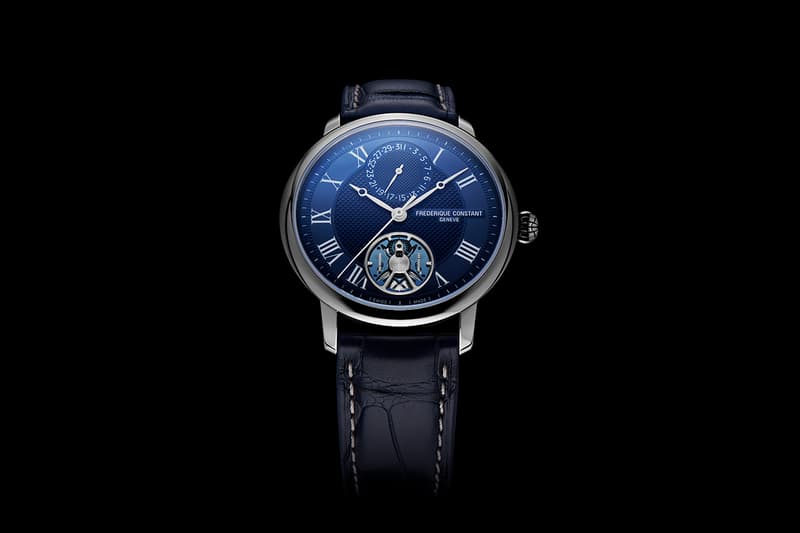 2 of 6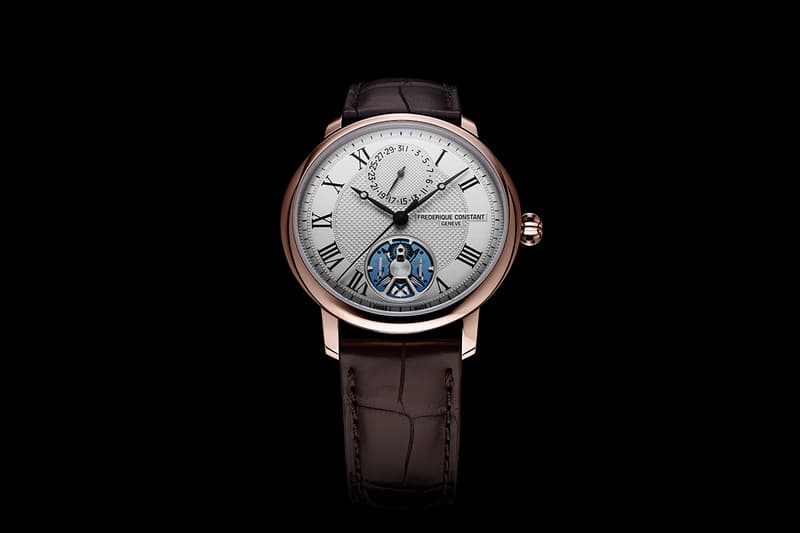 3 of 6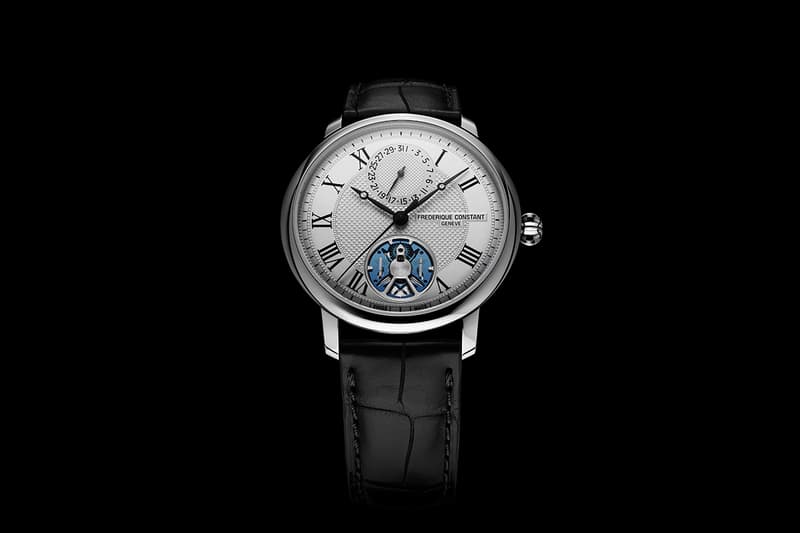 4 of 6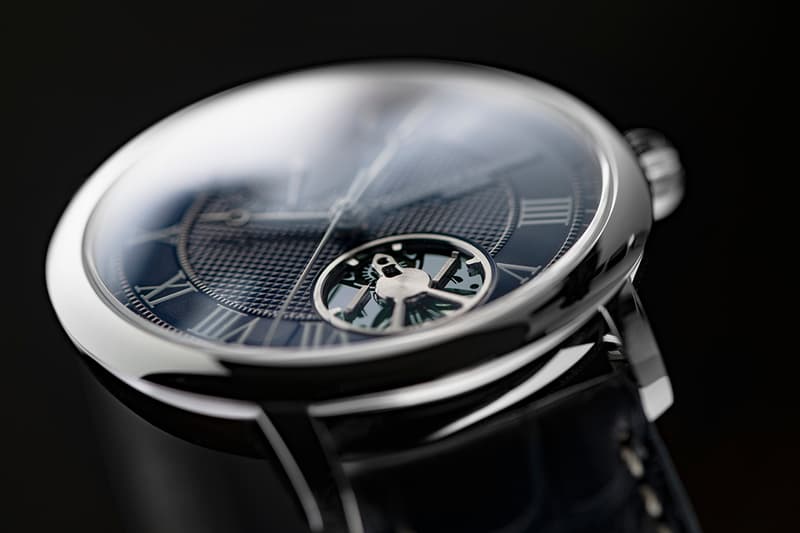 5 of 6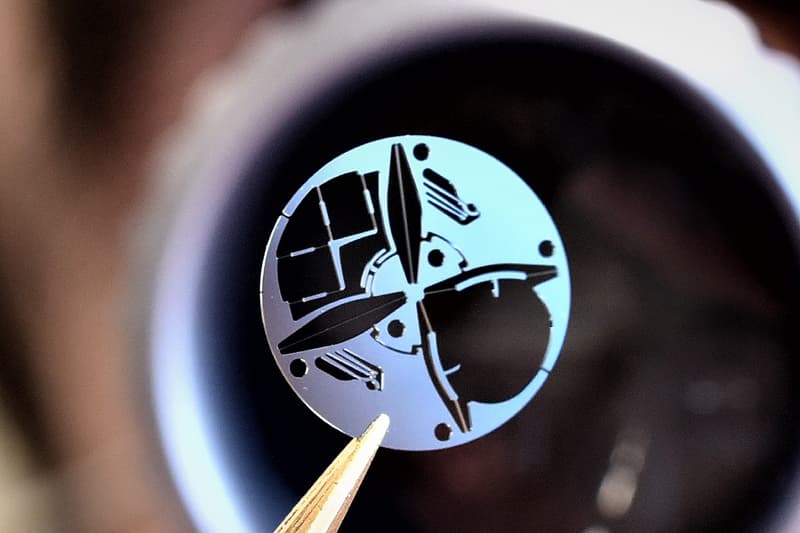 6 of 6
Frederique Constant has revealed an ultra high beat silicon escapement that replaces the 446-year-old regulator at the heart of most mechanical watches currently being made.
The Swiss brand's new escapement replaces 26 individual metallic components with a single, micron-precise wafer of meticulously designed silicon, just 0.3mm thick.
The regulator of a mechanical watch is the part that 'keeps time' by moving in a repeated, uniform motion, the 'tick tock' rhythm we associate with watches and clocks.
Since it's invention by Dutch physicist Christiaan Huygens in 1675, the sprung, pivoted 'balance wheel' has reigned supreme and today is an integral part of the Swiss Lever Escapement system that is at the heart of 99% of mechanical watches being made today.
While the most common Swiss Lever systems 'beat' at 4Hz or 28,800 vibrations per hour (VPH), Frederique Constant's escapement, developed in partnership with Dutch silicon specialist Flexous, beats at 40Hz or 288,000 vph. In place of the usual 300 degree arc that the balance wheel travels back and forth, the new system moves through just six degrees; an incredibly fast twitch compared to the more traditional, languid rotation.
The new system relies on the physical concept of 'compliant mechanisms', a form that, once distorted, is forced to return to its original state due to its geometry and material properties.
However, this is by no means the first time a watch based around compliant mechanisms has been offered for sale. Zenith first debuted its 15Hz Defy Lab watch, developed by LVMH Watches' resident genius (also rocket scientist and former fast jet test pilot) Guy Sémon, in 2017 and then Ulysse Nardin, the original master of silicon watchmaking, which dropped its Freak NeXt in 2019. But strangely, neither brand has so far displayed any enthusiasm for following up either watch since then.
Where Frederique Constant's 9.8mm wide system inside its Slimline Monolithic Manufacture differs is that it is a direct replacement for the escapement of a mechanical movement, while the other two watches used completely re-engineered movements.
But, and this is perhaps why neither Zenith or Ulysse Nardin have pursued the technology, there seems to be little to be gained from the system.
True, silicon is completely resistant to magnetic fields (you can stop most watches dead with a fridge magnet) and the wafer offers up a decent, if unremarkable, 80-hour power reserve, but there's nothing to be gained in terms of accuracy, with the system matching COSC's -4/+6 seconds a day chronometer rating, which itself has fallen behind the standards laid down internally by brands such as Rolex and Omega in recent years.
Frederique Constant's advancement here seems to be threefold.
First is the partnership's ability to step up the manufacturing side of this new technology. While the Zenith and Ulysse Nardin watches were the epitome of limited-edition concept watches, Frederique Constant plans to make (and sell) 1,700 of its Slimline Monolithic Manufacture collection each year. As such they are housed not in some futuristic high tech case, but in an existing, proven 40mm watch that is about as traditional as the brand offers, with a guilloche dial and Roman numerals. The only clue to the inclusion of the new technology is through the brand's 'heartbeat' window at the six o'clock, but the oscillator moves so fast that it is barely discernible to the eye.
This industrialisation allows Frederique Constant to pitch the watch at a price that should appeal to its existing customers, $4,795 USD, whereas both the Zenith and the Ulysse Nardin were distinctly five-figure watches.
The final achievement is a genuine first though, the silicon wafer can be fine-tuned by rotating two poised weights. However, given that the figure of -4/+6 sec a day was not included in press materials, the suggestion remains that advancement on that performance might not yet be possible.
Three versions of the new Slimline Monolithic Manufacture are now available, two stainless steel examples with either silvered or blue dials, both limited to 810 pieces, and priced at $4,795 USD and an 18k pink gold  model limited to 81 pieces, priced $15,995 USD.
In other watch news, Kross Studio drops a $150,000 USD tourbillon based on the Death Star from Star Wars.