Emerging Sneaker Brand Collegium Makes the Perfect Distressed Sneakers
Its Destroyer High "Vintage Metallic Pack" brings an entirely new meaning to "attention to detail" — even the shoe box is aged.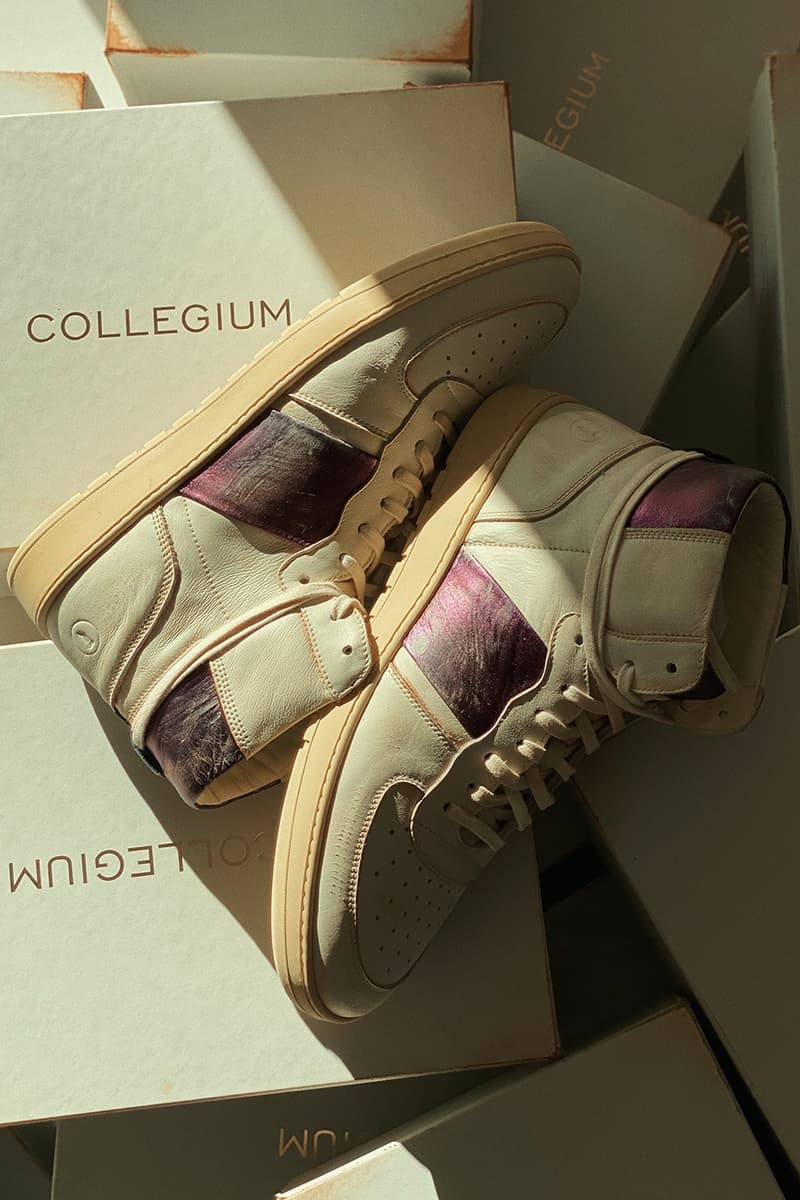 1 of 7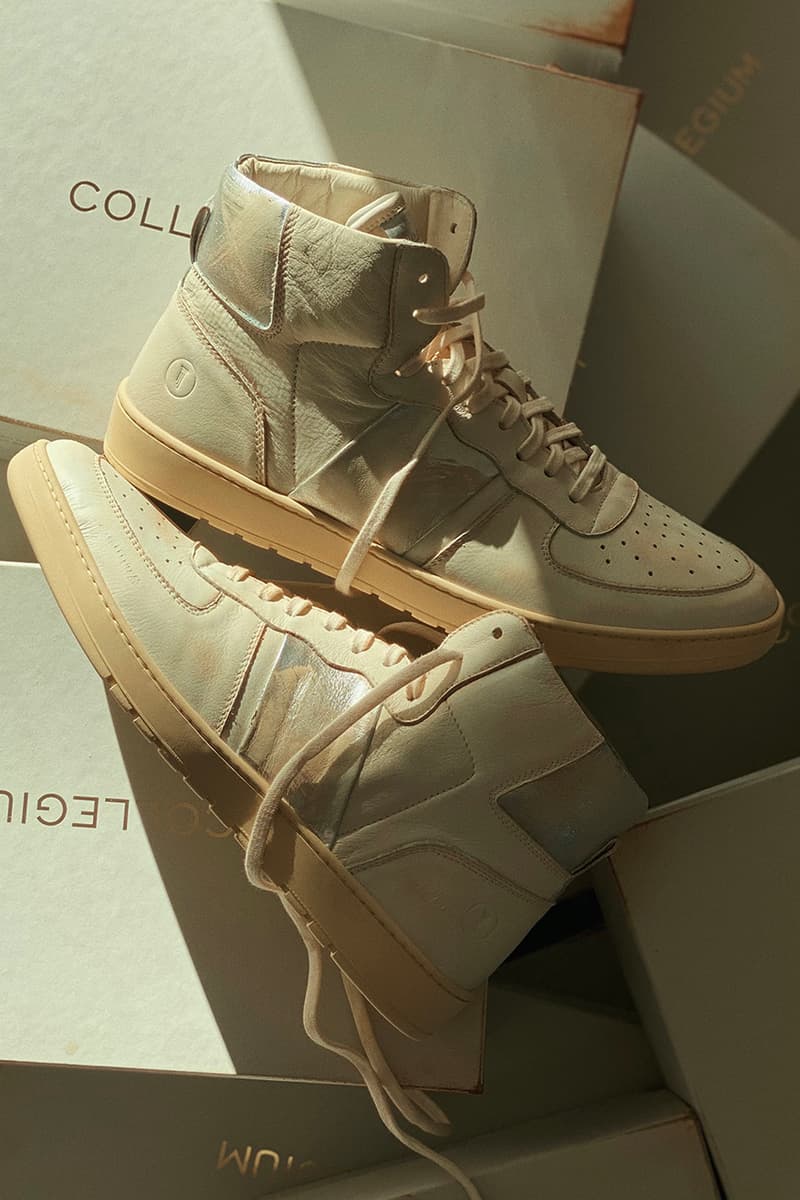 2 of 7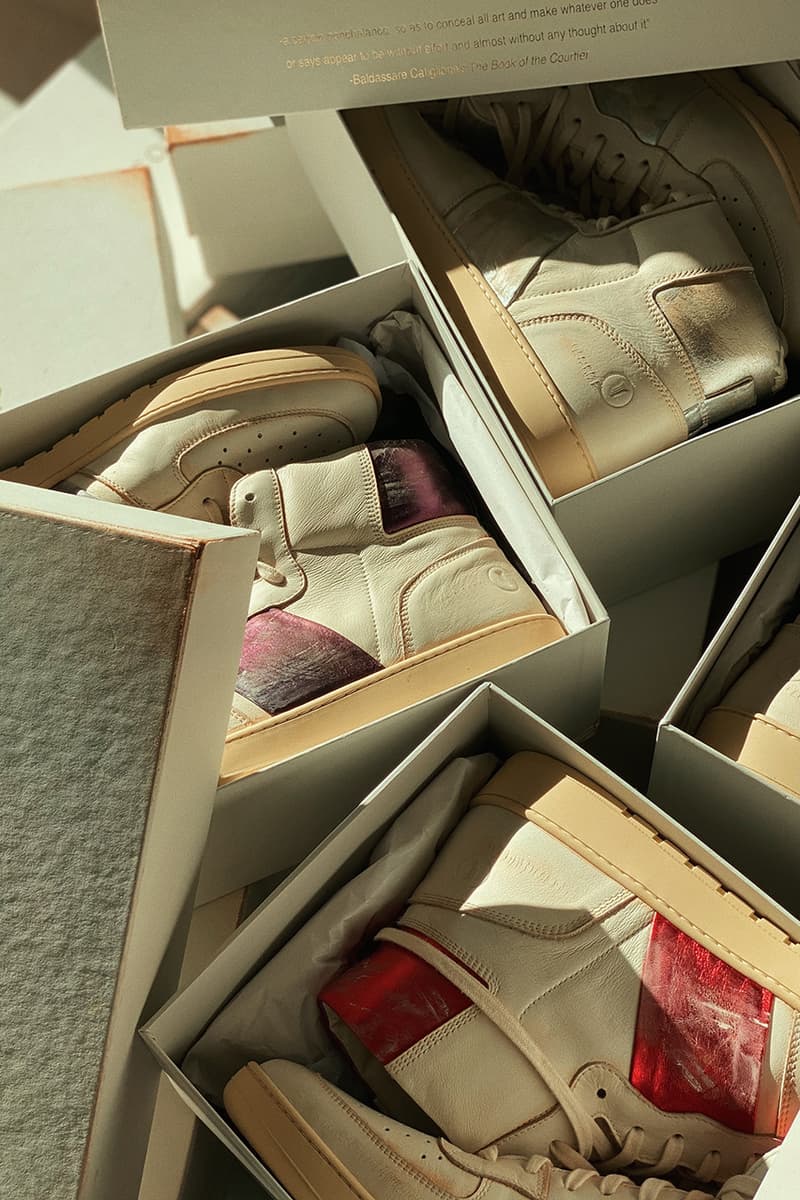 3 of 7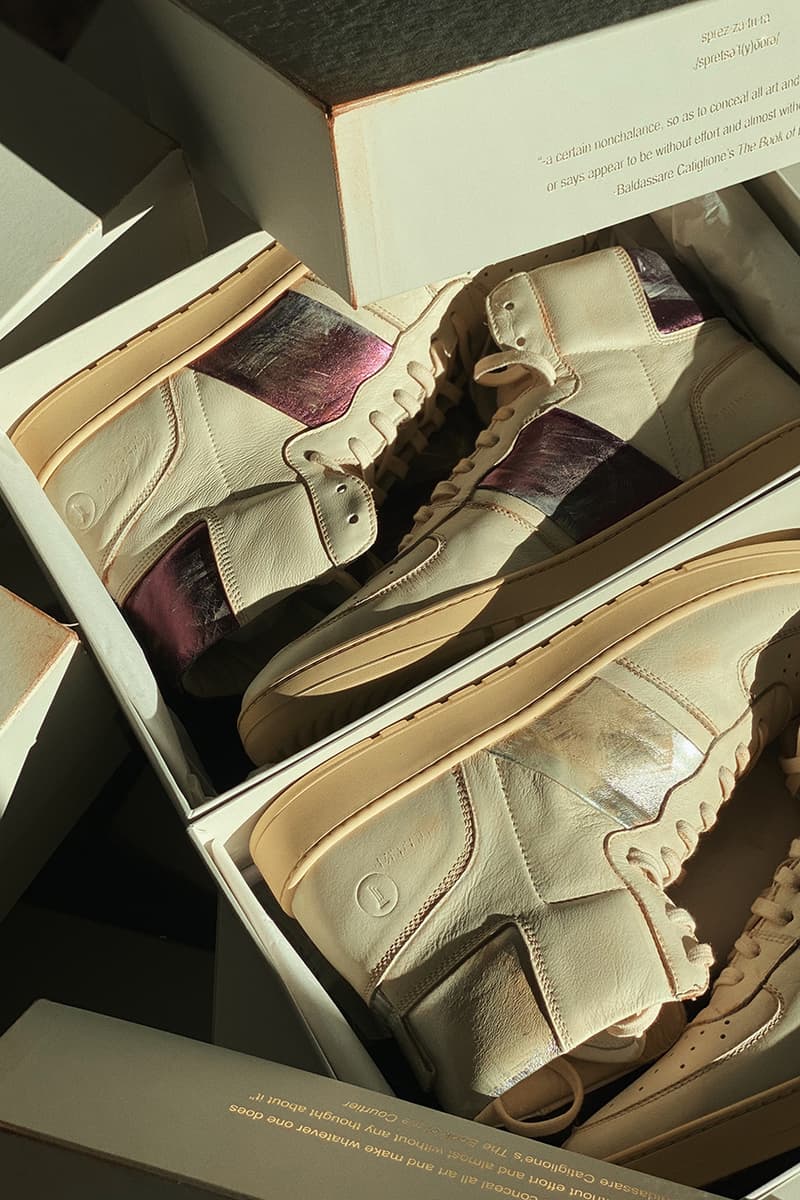 4 of 7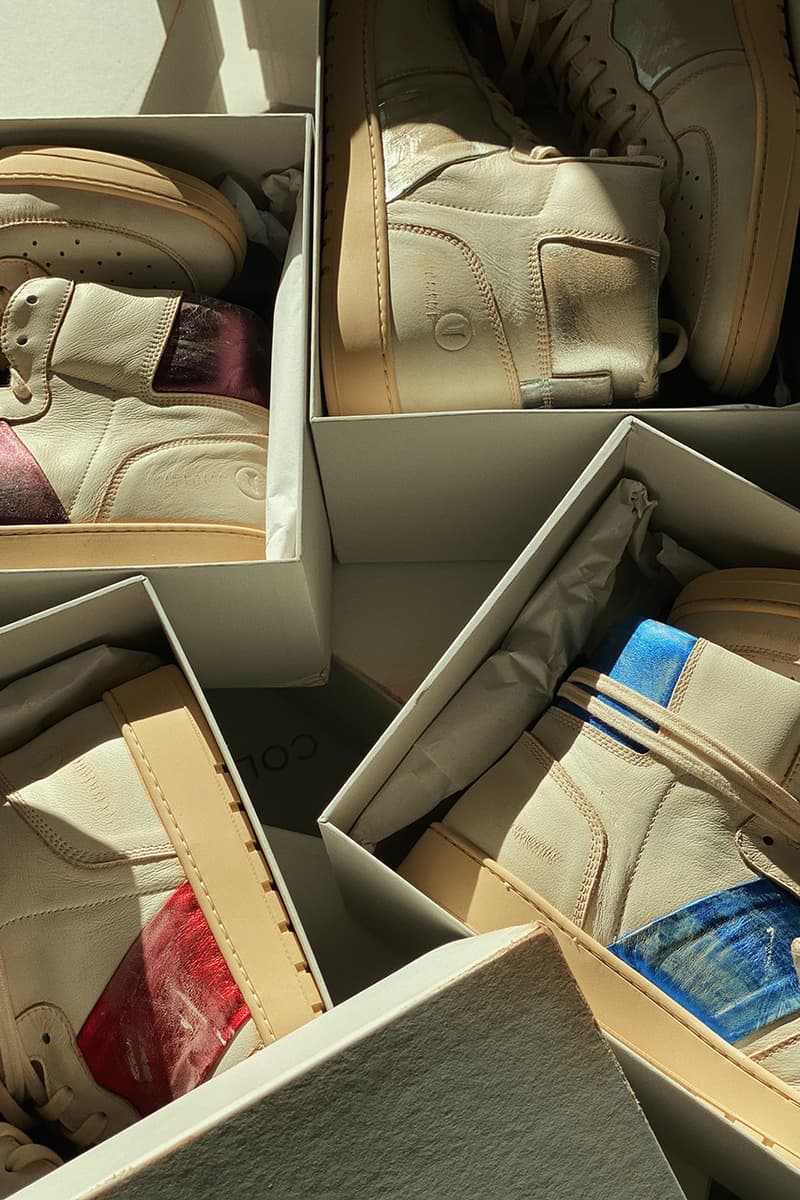 5 of 7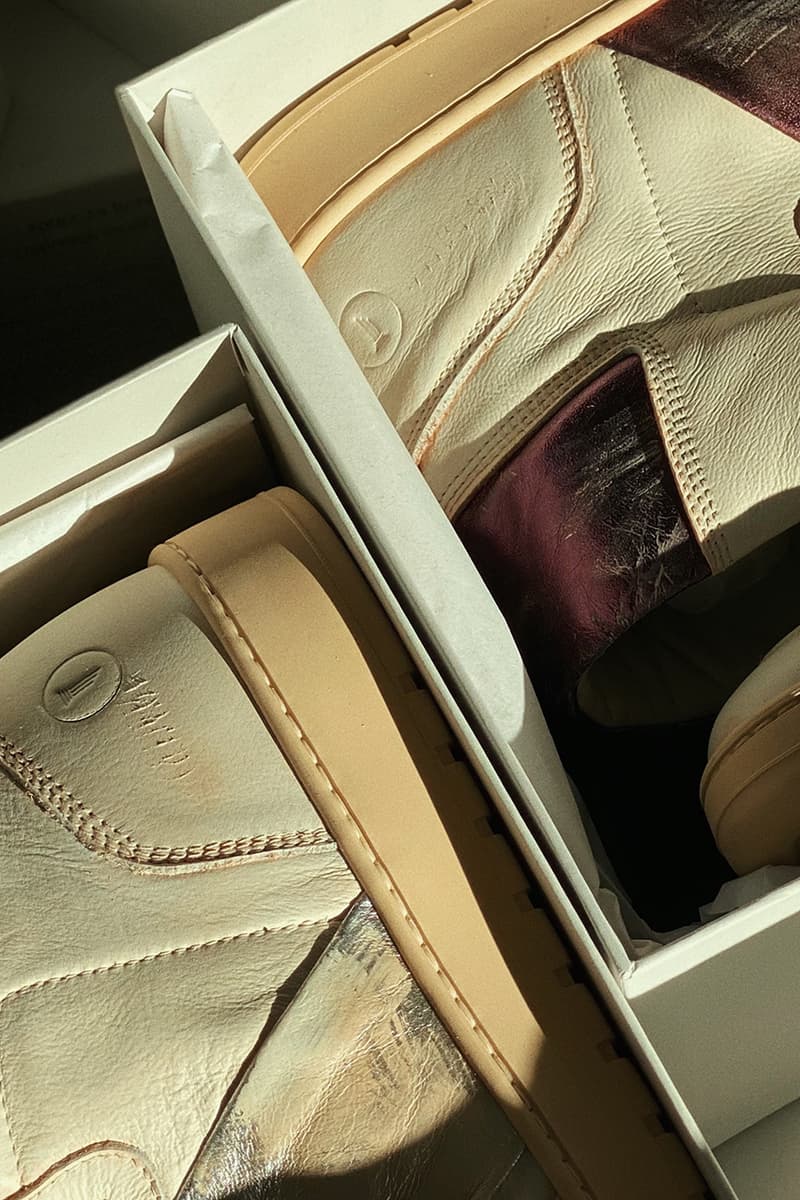 6 of 7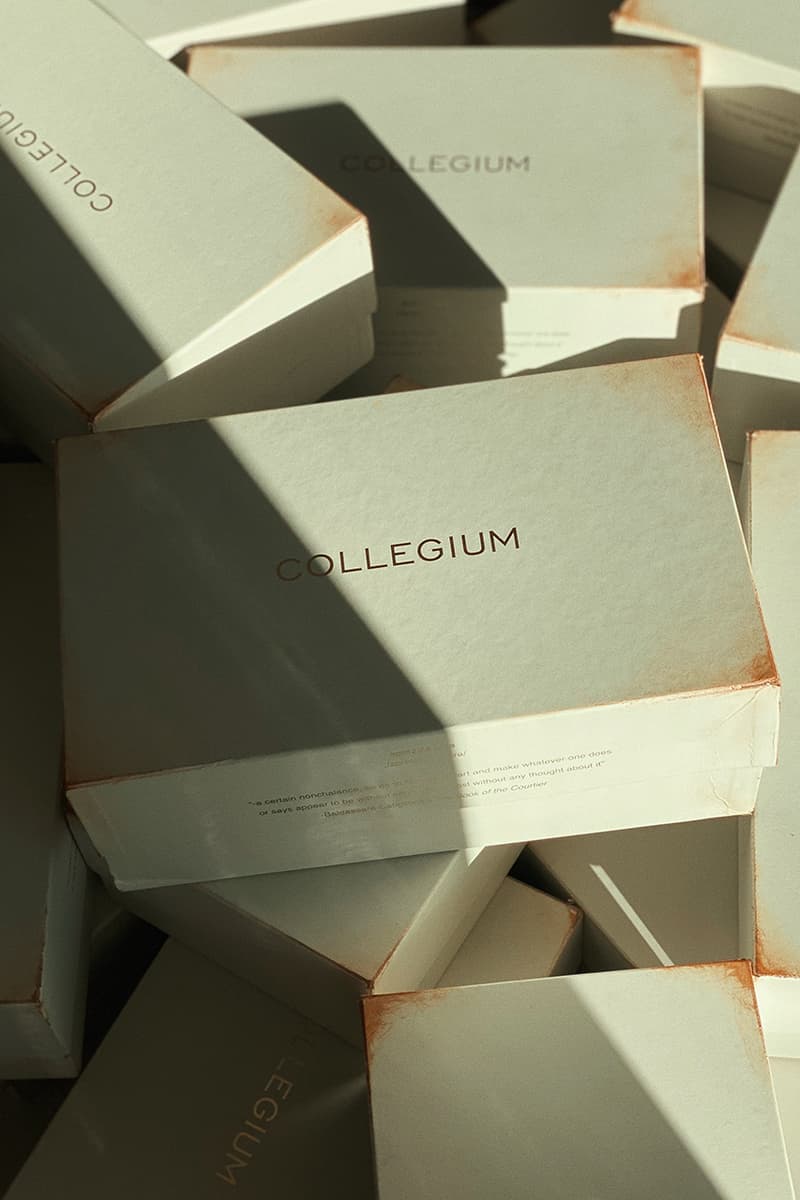 7 of 7
We've said it once and we'll say it again — emerging sneaker brands are killing it in 2021. New to the stage is Collegium, the California-based label that's made a name for itself with its clean, retro-inspired sneakers such as the Pillar Destroyer High and Pillar Destroyer Low that have sold out despite its modest 16,000 Instagram followers. Collegium's sneakers sell out because they're made with a fool-proof recipe, and next to release is the Destroyer High "Metallic Pack" and "Vintage Metallic Pack."
The two variants take on the form of the brand's signature high-top sneaker. Hand-made in Italy (down to the stitching), the pairs are made using soft Italian calf leather and feature Margom natural rubber outsoles, waxed Italian cotton laces, removable hybrid leather and thick polyurethane insoles, and are decorated with a number of Collegium signatures such as the stamp on the rear-quarter.
What makes this release special is the applied technique the sneakers now find themselves covered in. While the Destroyer High "Metallic Pack" may present an array of pristine white leather high-tops, the "Vintage Metallic Pack" is what has put Collegium on the map as an emerging sneaker brand not to be dismissed.
Developed in association with Andrew Chiou — a prolific sneakerhead who ages pairs, among many other things — the "Vintage Metallic Pack" presents sneakers that have been pre-distressed to varying degrees. Not a single detail has been forgotten, with prominent aging touches appearing on the now-yellowed sole unit, all across the leather uppers, and heavily on the metallic section of the shoe which is colored in shades of purple, red, blue, or iridescent white-silver.
Elsewhere, we find laces with a vintage effect, and even "natural"-looking aging on the boxes. Without a doubt, Collegium's Destroyer High "Metallic Pack" and "Vintage Metallic Pack" are sure to sell out fast. In addition to these, the brand's founder Nick Sisombath says Collegium's low-top Destroyer will also drop under the "Metallic Pack," meaning they're pristine and not pre-distressed and are coming as an "Easter egg to the collection for the low top guys."
All three sneakers will be available in limited quantities on Collegium's website on March 27 at 5 p.m. PST. Regardless of the treatment applied, high-tops will retail for $250 USD and lows will cost $225 USD.
In related news, check out the Plessume Slam High sneaker that combines Rick Owens' Geobasket with the Nike Dunk — sort of.