Felipe Pantone Releases First-Ever Graffiti NFT Artworks on Nifty Gateway
Challenging the temporal nature of the underground art form.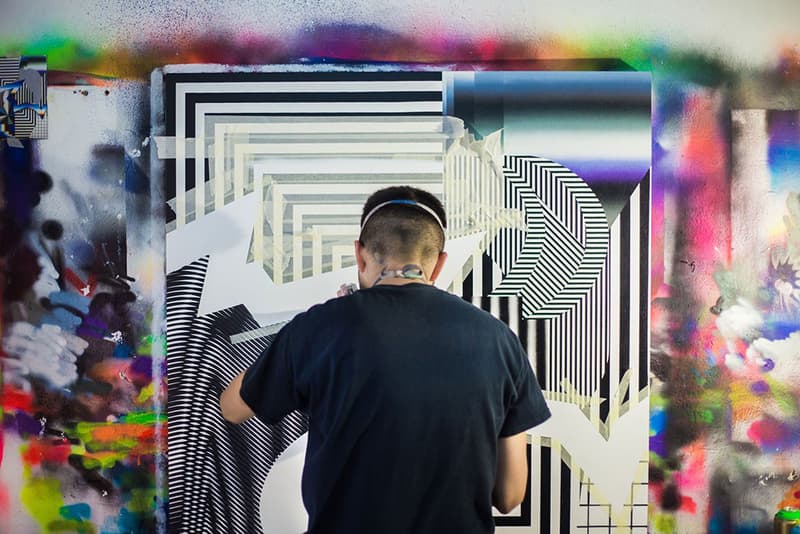 From engaging in virtual spray-painting sessions during quarantine to creating digitized artworks that change in real time, It makes sense for Felipe Pantone to foray into the world of crypto art. The Spanish artist recently launched his first-ever series of non-fungible tokens on Nifty Gateway, but the art isn't what you'd expect. Instead of reimagining his well-known works featuring computer glitches and gradients, the artist opted to spotlight his prolific graffiti background on the blockchain.
Better known as PANT1 in the graffiti and street art world, Pantone has released a series called the GRAFFITI COLLECTION that pays homage to the underground art form while subverting the existence of analog art making by memorializing it in the crypto art realm. "I created 'THE GRAFFITI COLLECTION' as my very first NFT release as a way to best utilize this innovative medium and technology. Understanding graffiti's fleeting and ephemeral nature, only through block-chain technology do these pieces permanently establish ownership and remain in existence forever unlike many of the graffiti pieces I have created," said Pantone in a statement.
The artist's manager and BEYOND THE STREETS founder, Roger Gastman, echoed the sentiment in a statement, having expressed: "Graffiti is impermanent, it is constantly being challenged. As a graffiti artist your ownership of the artwork on the wall only exist for a finite amount of time before its buffed and gone forever. This perspective is being challenged with the rise of a new digital age upon us."
Head to Nifty Gateway's website to view Felipe Pantone's GRAFFITI COLLECTION which features three unique compositions: T1: Rome, M1: Monterrey and G3: Valencia. The first edition is limited to 200 tokens while the other two are standalone works up for grabs at silent auctions on the platform.
Elsewhere in art, the world's largest canvas painting was purchased by a crypto businessman for $62 million USD.