Take a Look at This 1960 Rolex Backgammon Set
There are even Rolex-branded dice cups.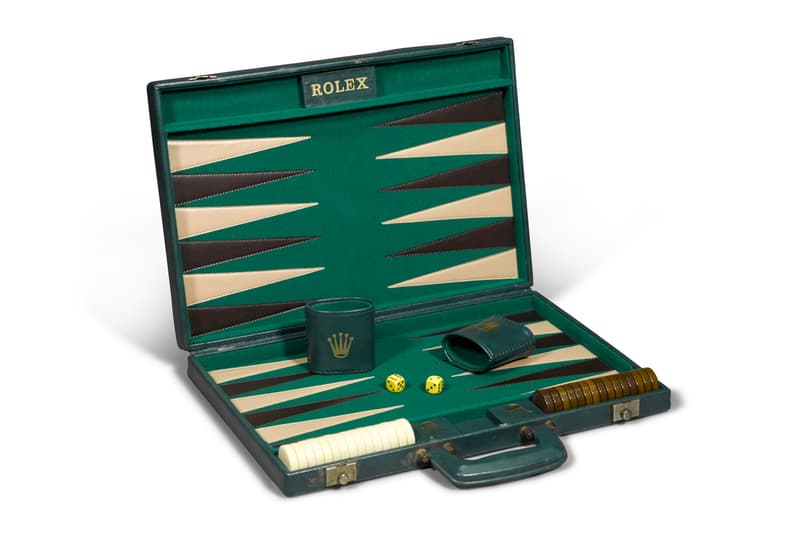 1 of 3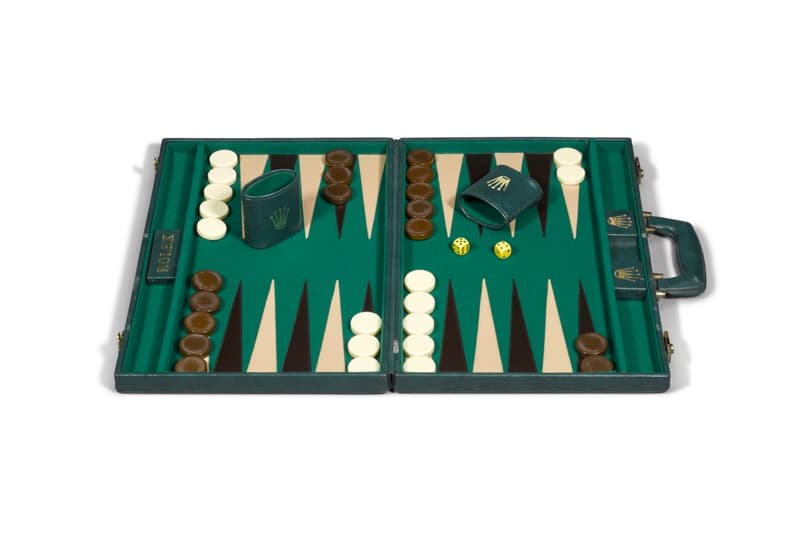 2 of 3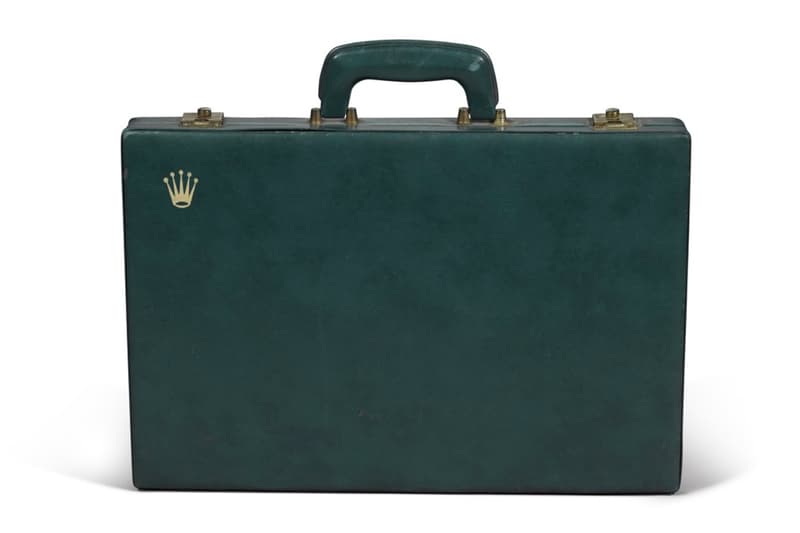 3 of 3
In the world of non-watch-related Rolex antiques, you sometimes come across something out of the ordinary. Amongst the treasures like vintage tags, boxes, VIP pens, paperweights, spare links, '80s catalogs, and COMEX paraphernalia, collectors will once in a blue moon find a Rolex-branded grail.
This is very much the case with this 1960 leather backgammon set that was auctioned on Sotheby's. Reminiscent to the historic large briefcases that watch salesman would carry, this backgammon set comes with some interesting details. A thin gold-stamped Rolex crown at the exterior, Rolex-branded dividers and even leather Rolex dice cups. The entire set is clad in the watch brand's signature green hue, while faded-brown and white triangles are stitched in — not sure if the dice are supposed to highlighter yellow though.
This set was estimated to sell for $830 – $1,660 USD but ended up fetching close to $4,200 USD. Colectors can have a closer look at the 1960 Rolex backgammon set above.
In other watch-related news, Omega has released a trio of new velcro Moonwatch straps.