Facebook, Google and Twitter Grilled by Congress About Misinformation on Their Sites
This was the first hearing since armed insurrectionists stormed the U.S. Capitol on January 6.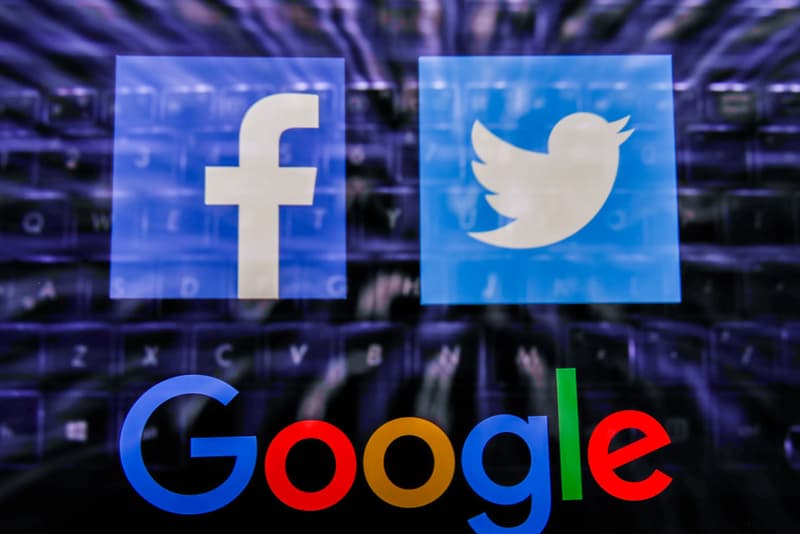 The chief executives of Facebook, Twitter and Google delivered virtual testimonies on Thursday at a congressional hearing about the spread of misinformation on social media.
In the first hearing since armed insurrectionists stormed the U.S. Capitol earlier this year, Twitter CEO Jack Dorsey, Facebook's Mark Zuckerberg and Google's Sundar Pichai were grilled by members of Congress on what their platforms are doing to flag misinformation and combat fake news.
Several lawmakers took aim at the tech leaders for turning a blind eye to false claims of election fraud in the lead-up to the Capitol riots.
"You failed to meaningfully change after your platform has played a role in fomenting insurrection and abetting the spread of the virus and trampling American civil liberties," Rep. Frank Pallone said during the hearing.
Others criticized the platforms for their delayed responses to removing harmful anti-vaccine content. "You can take this content down. You can reduce the vision. You can fix this. But you choose not to," Rep. Mike Doyle said in his opening remarks.
In a tweet thread, Dorsey said that while Twitter believes in "free expression," the platform is focused on efforts to prevent "disinformation leading to offline harm."
In a statement on Monday, Facebook said it was taking steps to tackle misinformation across its apps, including WhatsApp and Instagram. "Tackling misinformation actually requires addressing several challenges including fake accounts, deceptive behavior, and misleading and harmful content."
Facebook says it has built up a global network of over 80 independent fact-checkers who review content in different languages. The have also added warning labels to posts deemed false and will take down posts that feature "serious kinds of misinformation" including false claims about the COVID-19 vaccine.
Instagram has recently taken steps to better protect its younger users from abuse. Earlier this month, the app introduced new safety features to better verify its users' ages and prevent adults from chatting with teenagers they don't know.