De Bethune Looks To the Skies for Its Heavenly DB28 XP Meteorite
We're trying to think of a stronger wrist flex but nothing springs to mind.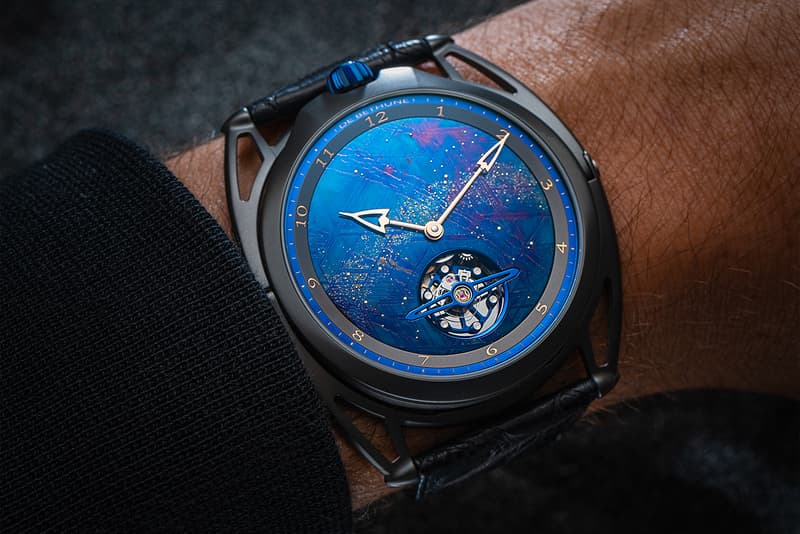 1 of 5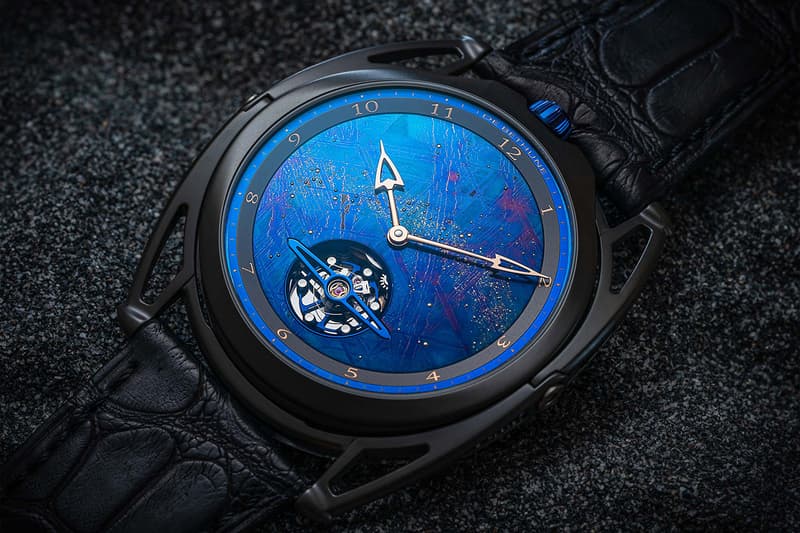 2 of 5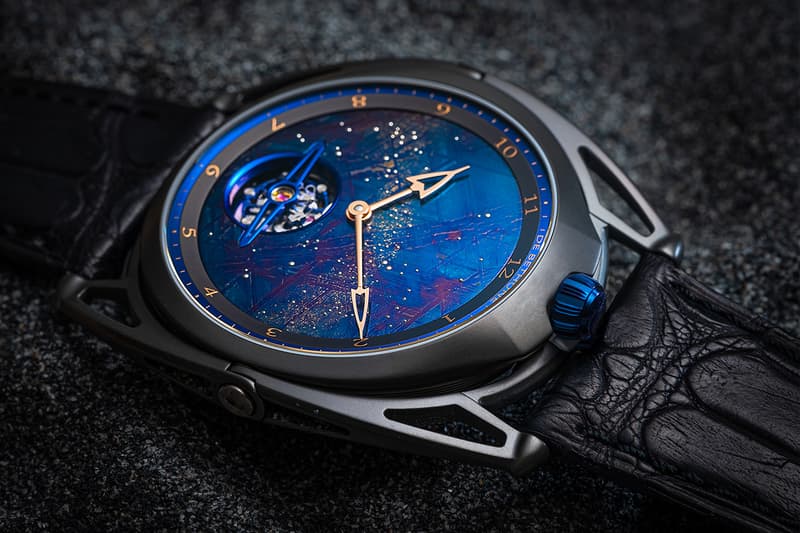 3 of 5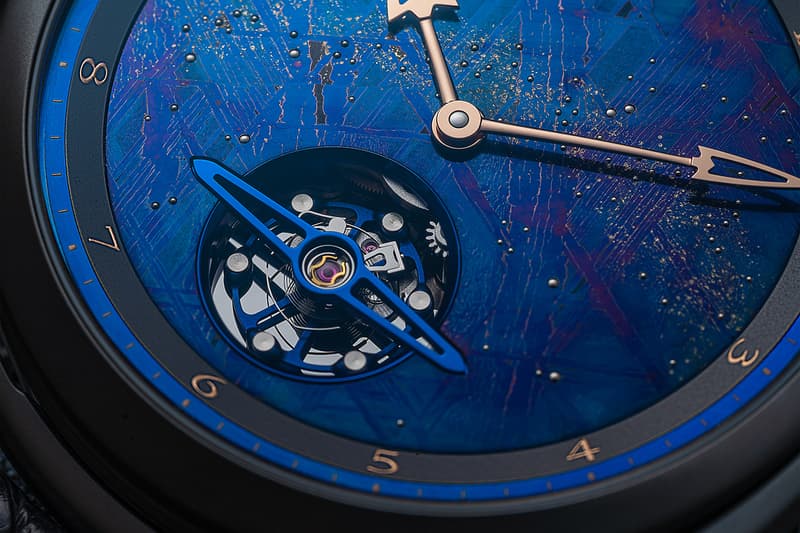 4 of 5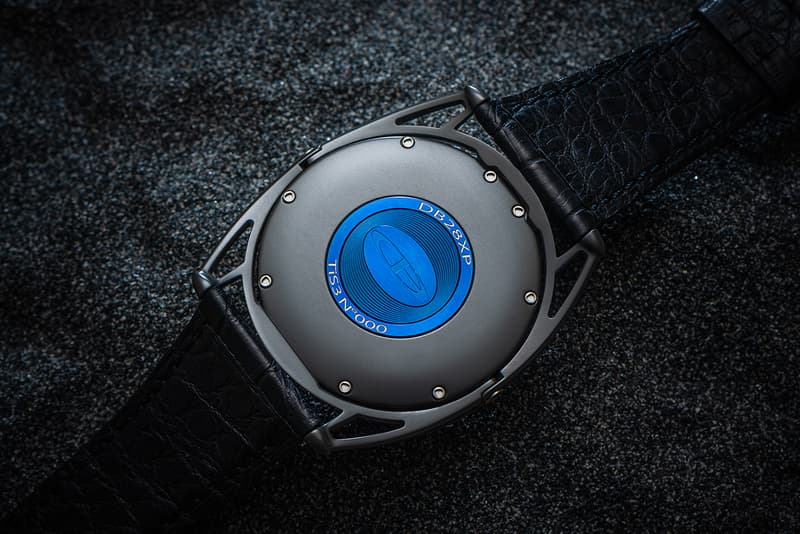 5 of 5
Diamonds are everywhere and gold is certainly plentiful, so where do you look for something truly rare? How about a meteorite that crashed into the planet more than one million years ago.
De Bethune's co-founder Denis Flageollet is fascinated with the ancient metal, to the extent that he experiments with iron ore reduction processes in the hope of one day replicating the crystalline structure of Meteorite.
Meteorite has been a part of De Bethune's collection twice before; once forming the dial of the DB28 Kind of Blue Meteorite and, most spectacularly, used to form the case of the one-of-a-kind Dream Watch 5.
Flageollet has previously worked with meteorites that struck Russia and Egypt but is now, for the DB28 XP Meteorite, working with metal from the Muonionalusta Meteorite, thought to have struck the earth more than one million years ago somewhere on the banks of the Muniono river between Sweden and Finland, and is thought to be the oldest meteorite yet discovered.
The metal is mainly composed of iron and nickel and is recognizable by the 60 degree angle of its Widmanstätten crosshatching pattern. Here De Bethune applies a heat treatment to thermally blue the sliver of metal before setting it with white gold pins to represent the Milky Way, although customers will be able to specify any given constellation as viewed at any given location or date.
The dial is further embellished with a blued titanium minute ring, an anthracite zirconium hour ring and pink gold hands while De Bethune's hinged floating lug system, which dynamically moulds itself around the wrist, and the case itself is formed from zirconium for its hardness and resistance to corrosion.
Inside is a 4Hz manually wound DB2115v7 movement with titanium balance, set with white gold inserts, and a silicon escape wheel with twin barrels offering a six day power reserve.
Just 10 pieces will be made available via De Bethune, priced at $138,000 USD).
In other watch news, Breitling presents a trio of colorful, gem-set Chronomat 36 Automatics in its South Sea Capsule Collection.