LeBron James Officially Becomes Part-Owner of the Boston Red Sox
James and business partner, Maverick Carter become the company's first Black partners.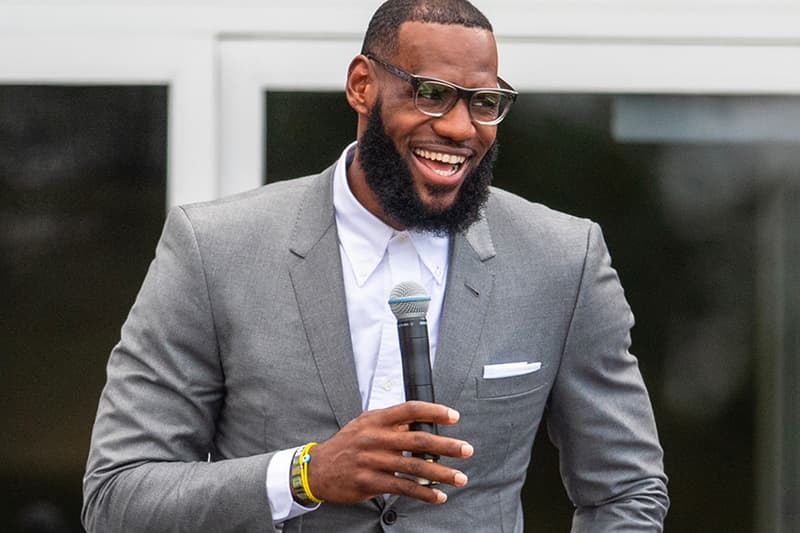 Los Angeles Lakers basketball star LeBron James is officially becoming a Boston Red Sox part-owner joining Fenway Sports Group (FSG) as a partner. His new role gives James an additional ownership stake in other Fenway subsidiaries such as Liverpool Football Club (LFC), Roush Fenway Racing and regional sports network NESN.
Prior to the partnership announcement, James had already owned 2% of LFC, also known as the current English Premier League champion. James and his business partner Maverick Carter have now expanded their investment portfolio, becoming Fenway Sports Group's first Black partners. In a post-game interview, James said, "I think for me and for my partner, Maverick, to be the first two Black men to be a part of that ownership group in the history of that franchise, I think it's pretty damn cool. It gives me and people that look like me hope and inspiration that they can be in a position like that as well, that it can be done. It gives my kids at my I Promise School more and more inspiration as well."
Globally, FSG is amongst one of the largest sports ownership entities. With James as a partner, the company will only increase its reach both across the nation and worldwide. Since the NBA and WNBA league rules have restrictions on ownership proportions, James' move to FSG was not unprecedented. James also doubles down on one-day realizing his future goal of owning his own NBA team telling ESPN this week, "Yeah, I've always said that. My goal is to own a team, own an NBA team. I got so much to give to the game. I know what it takes to win at this level. I know talent. I also know how to run a business, as well. And so, that is my goal. My goal is to own an NBA franchise, and it will be sooner than later."
In terms of his decision to be a part-owner of the Red Sox, James said, "Obviously a historical franchise. And we know the history of the World Series championships that they've brought home to Boston and players that have come through there and the legacy that they hold in that area."
In other sports news, Tiger Woods officially released from the hospital to resume recovery from home.