These Are the 50 Best Restaurants in Asia This Year
Find out which establishments took top spot honors.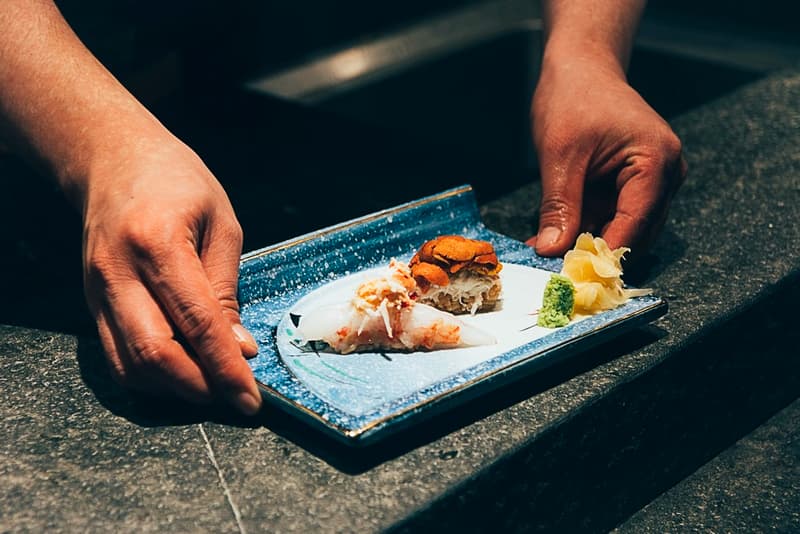 Despite the ongoing pandemic, Asia's 50 Best Restaurants has expressed its optimistic outlook of 2021 with its ninth annual list of the top restaurants of the continent. Virtually announced, the list is organized by William Reed Business Media with voting from 300 leaders in the restaurant industry across Asia. The writers and critics, chefs, restaurateurs and highly regarded "foodies" of six regions: India & Subcontinent; South-East Asia – South; South-East Asia – North; Hong Kong, Taiwan & Macau; Mainland China & Korea; Japan led by Academy Chairs deliberated to come up with their picks for 2021.
Top honors went to Hong Kong's Cantonese specialty establishment The Chairman, fine dining restaurant Odette led by chef Julien Royer and Tokyo's highly regarded Den. Spanning from 1-100, the list also features a series of individual awards that serve to highlight some of the shining and rising names of Asia's food scene.
Catch Asia's 50 Best Restaurants below and head over to Asia's 50 Best Restaurants' website to check out the list in full.
1. The Chairman, Hong Kong
2. Odette, Singapore
3. Den, Tokyo
4. Le Du, Bangkok
5. Gaggan Anand, Bangkok
6. Suhring, Bangkok
7. Florilege, Tokyo
8. La Cime, Osaka
9. Narisawa, Tokyo
10. Mingles, Seoul
11. Sorn, Bangkok
12. Sazenka, Tokyo
13. Les Amis, Singapore
14. Burnt Ends, Singapore
15. Mume, Taipei
16. Vea, Hong Kong
17. Neighborhood, Hong Kong
18. Indian Accent, New Delhi
19. L'Effervescence, Tokyo
20. Nusara, Bangkok
21. RAW, Taipei
22. Fu He Hui, Shanghai
23. Zén, Singapore
24. Logy, Taipei
25. Belon, Hong Kong
26. JL Studio, Taichung
27. Ode, Tokyo
28. Caprice, Hong Kong
29. Ministry of Crab, Colombo
30. La Maison de La Nature Goh, Fukuoka
31. Cloudstreet, Singapore
32. Masque, Mumbai
33. 8 1/2 Otto e Mezzo Bombana, Hong Kong
34. 7th Door, Seoul
35. Nihonryori RyuGin, Tokyo
36. Born & Bred, Seoul
37. Amber, Hong Kong
38. Ta Vie, Hong Kong
39. Anan Saigon, Ho Chi Minh City
40. Labyrinth, Singapore
41. Euphoria, Singapore
42. Jaan by Kirk Westaway, Singapore
43. Hansikgonggan, Seoul
44. Mono, Hong Kong
45. Shoun RyuGin, Taipei
46. Gaa, Bangkok
47. Lung King Heen, Hong Kong
48. Seventh Son, Hong Kong
49. Toyo Eatety, Manila
50. Wing Lei Palace, Macau
For more food and beverage news, Cassio enlisted HERVET Manufacturier for its recent visual refresh.