Academy Museum of Motion Pictures Sets Official September 2021 Opening Date
The museum will offer virtual programs as a prelude to the museum experience.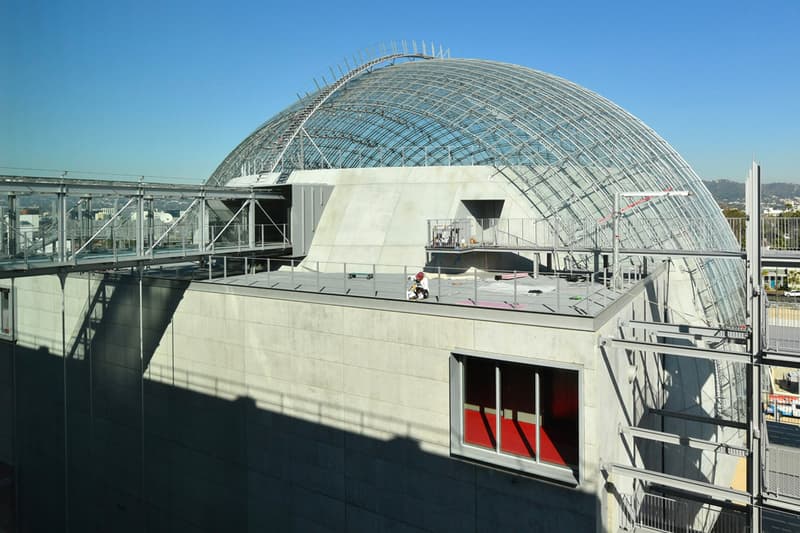 The highly-anticipated opening of the Academy Museum of Motion Pictures has officially been given an official date. Director and President Bill Kramer has confirmed that the Museum of Motion Pictures will be open to the public beginning September 30, 2021. The museum first announced it will open last December 2020, but due to the pandemic, it was inevitably delayed.
Bill Kramer said, "We know that we are working towards the opening of the Academy Museum during a time of great challenges but also a time of great enlightenment. Over the past century, motion pictures have reflected and impacted major historical issues and events. The stories we tell in the Academy Museum are part of those bigger stories, and we are committed to highlighting the social impact of motion pictures."
Leading up to the official September opening, the Academy Museum are expecting to host a series of virtual programs, beginning in April 2021 around the time of the 93rd Academy Awards. Through its digital platforms, the museum hopes it can extend its reach to visitors from around the world, launching them into an advanced series of virtual conversations, screenings and education programs. The online programs are set to give fans a small taste of what to expect when the museum opens in September.
The museum has also announced an expansive range of scheduled programs that it plans to offer to the public. Fans of the industry can look forward to panel discussions with film industry leaders, gallery tours, exclusive screenings, workshops and educational programs for families and students. Visitors are encouraged to join in on the interactive 45-minute guided tours, as well as enjoy the 1,000-seat David Geffen Theater and 288-seat Ted Mann Theater to celebrate and explore the art of cinema.
For more information regarding the pre-opening and inaugural programming, check out the details online at the Academy Museum of Motion Pictures.
In case you missed it, Warner Bros. Films will return to theatrical debuts next year.
Academy Museum of Motion Pictures
6067 Wilshire Boulevard at Fairfax Avenue
Wilshire District, Los Angeles, California
USA