Rei Kawakubo's Louis Vuitton "Bag With Holes" Returns In Black
Another chance to cop 2014's "Icon and Iconoclast: Celebrating Monogram" collaboration.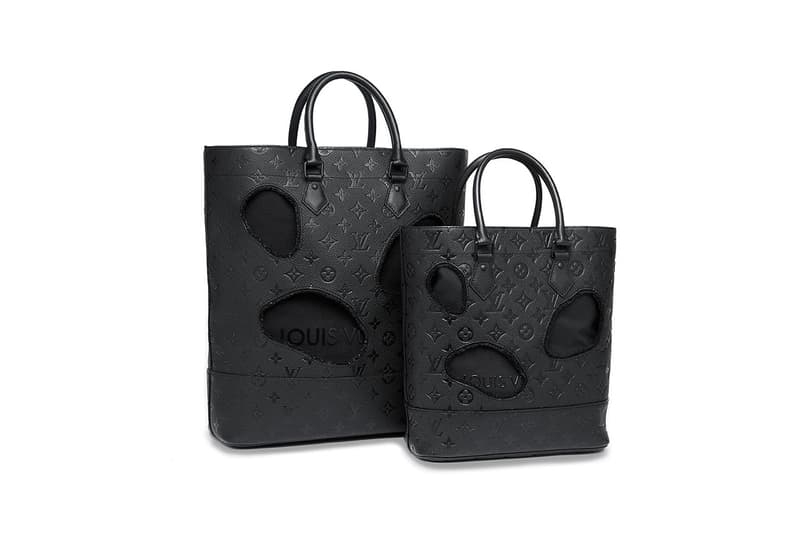 1 of 3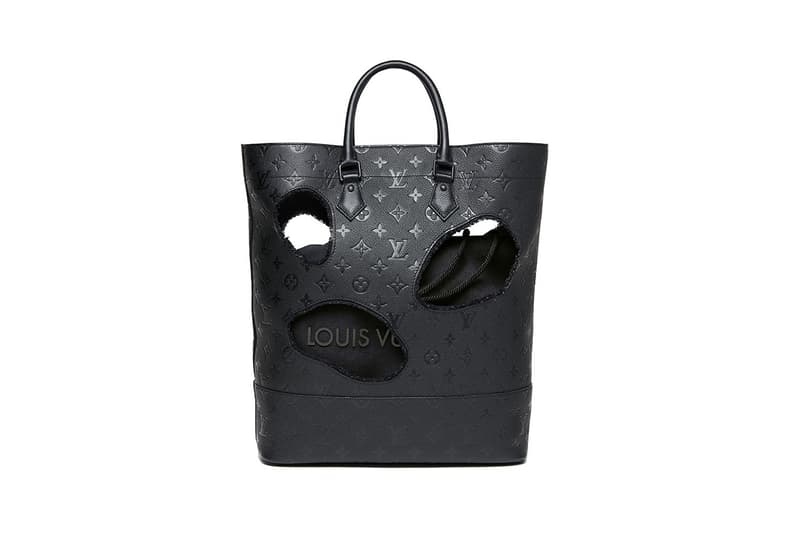 2 of 3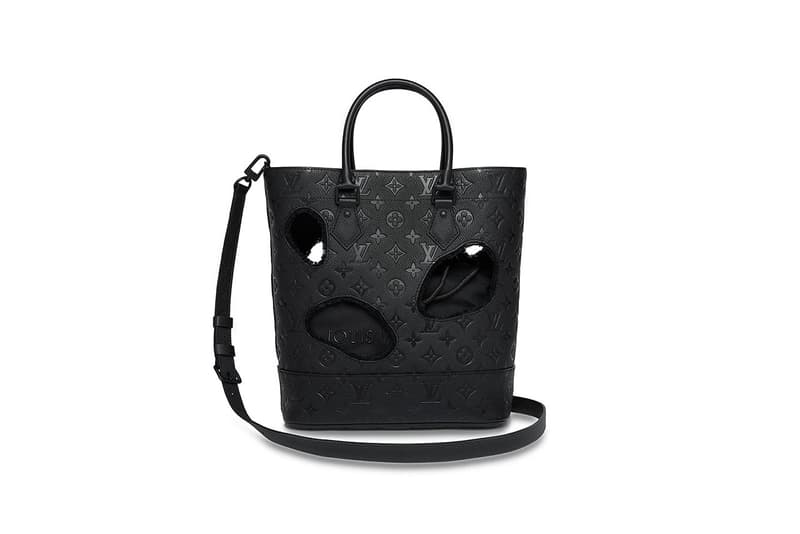 3 of 3
Back in 2014, Louis Vuitton was under the reign of Marc Jabobs and it was celebrating its 160th anniversary. In honor of this, Jacobs and the house asked some of the most legendary figures in the fashion world to participate in "Icon and Iconoclast: Celebrating Monogram," in which designers such as Karl Lagerfeld, Christian Louboutin, and Rei Kawakubo put their own spin on the classic monogram and LV bags.
Today, Louis Vuitton has announced the return of Kawakubo's "Bag With Holes," appearing in two sizes in black leather. Alongside the original version that appears in MM size, there will also be a slightly smaller PM size that features a smaller strap so that it can be used more like a crossbody bag, something which the house's current artistic director Virgil Abloh has made a signature for the brand.
The soon-releasing "Bag With Holes" is made from supple cowhide leather that's fully grained and features an all-over debossed monogram pattern alongside the Kawakubo-designed holes. This design is quintessentially COMME des GARÇONS, and originals of this bag can fetch tens of thousands of dollars on the second-hand market.
Louis Vuitton's "Bag With Holes" will be sold via a lottery through the house's personal LINE account, which will run from March 1 to March 7. More information can be found on the LV LINE account. Additionally, Louis Vuitton is also holding an exhibition at the address below, showcasing 160-plus years of its heritage including the 2014 and reissued "Bag With Holes."
Elsewhere in the world of archives, Slam Jam's Luca Benini has opened up his 30,000 piece collection to the public.
LOUIS VUITTON &
Venue: 6-35-6 Jingumae, Shibuya-ku, Tokyo jing
Date: March 19th — May 16th
Time: 10 a.m. — 8 p.m. (Last admission 7:30 p.m.)