Japanese Artist Prepares Exhibition of Strikingly Accurate Stone Sushi
Look but don't try eating.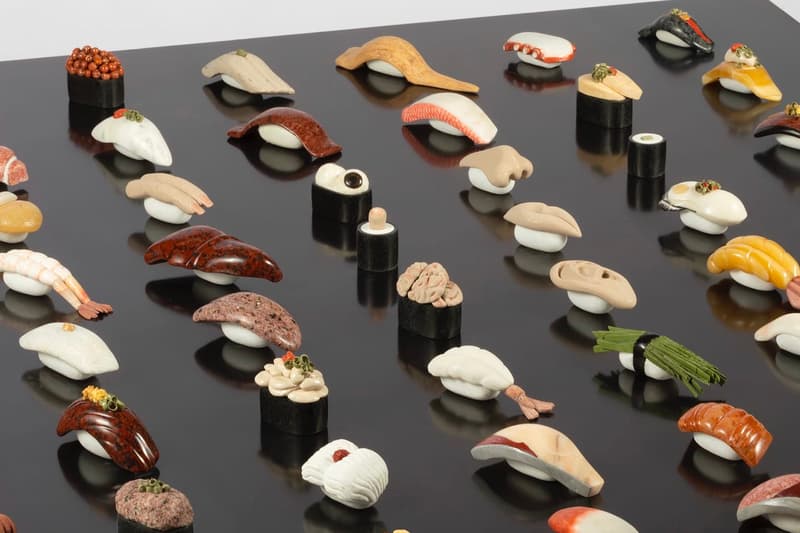 1 of 4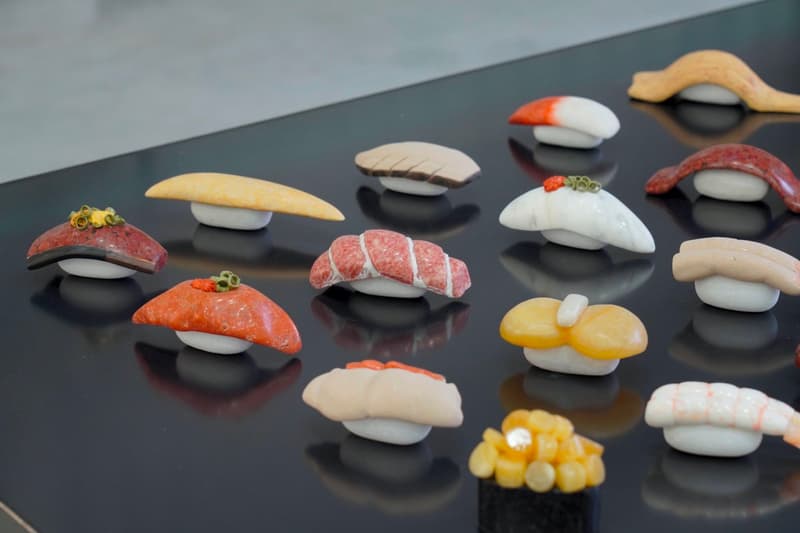 2 of 4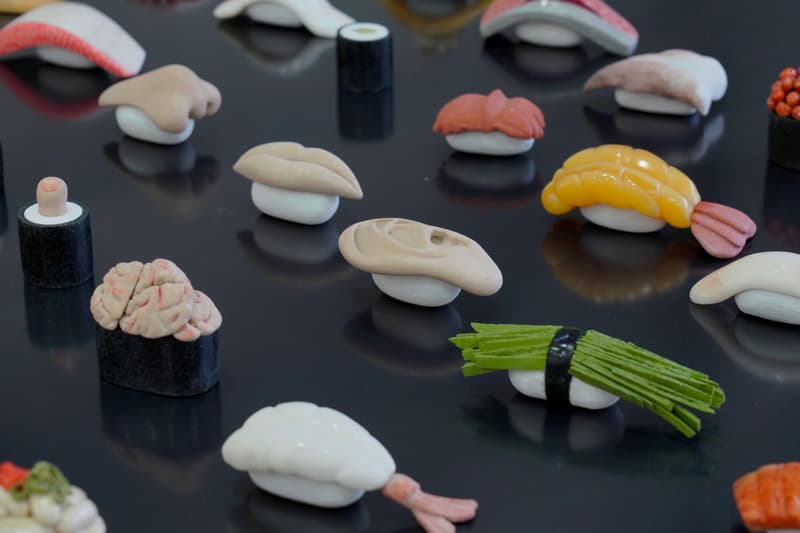 3 of 4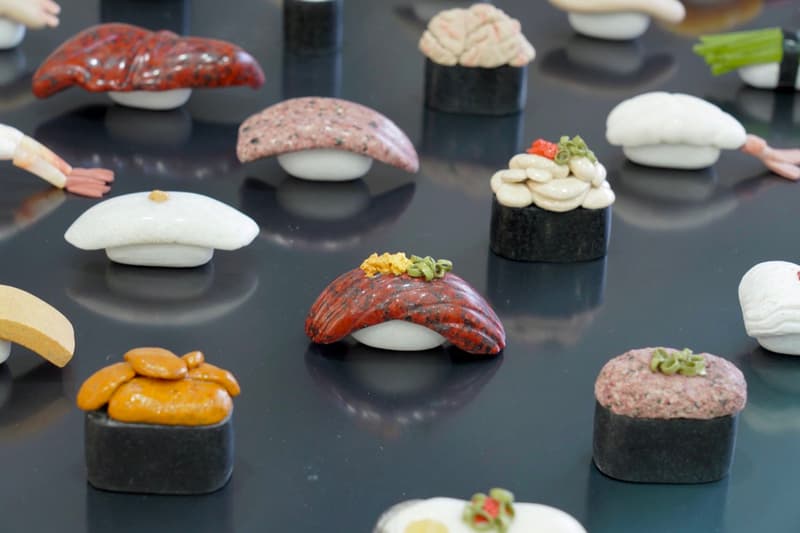 4 of 4
Celebrating the beauty of sushi, Japanese artist Hama has prepared an exhibition of strikingly accurate stone sushi.
Currently part of the "Joint Graduation Exhibition of 5 Art Universities in Tokyo" show at The National Art Center, Tokyo, the thesis project from the art student is an expansive platter of sushi made entirely of natural stone. Through painstaking shaping, engraving and polishing, the artist captures the look of Japan's national delicacy. The artist started with the sushi he bought daily as inspiration, illustrating each piece before rendering them in stone.
Hama notes that he used the visual splendor of sushi to spark a conversation about waste and existence through food. Referencing his part-time work at a restaurant he hoped to highlight the life cycle through the process of waste. This is why different pieces of nigiri topped with parts of the human body are riddled throughout the mix.
Check out the process behind the exhibition of strikingly accurate stone sushi below.
石寿司の工程です pic.twitter.com/GVRWciHSSe

— はま 五美大展27日まで (@ha_ma_73) February 24, 2021
石寿司制作現場と寿司たちです pic.twitter.com/I0g34eoxEd

— はま 五美大展27日まで (@ha_ma_73) February 23, 2021
自分で作った寿司や買ってきた刺身モデルにイラストにしたりもしてます pic.twitter.com/xEd599Nxgt

— はま 五美大展27日まで (@ha_ma_73) February 23, 2021
五美大展このご時世なかなか来れないと思うのでここで見て貰えたら嬉しい、、コロナで前期リモートの中後期にせっせと頑張って彫った卒制の石以外何も使ってない着色料無使用の天然石寿司

全部石です。 pic.twitter.com/R4oxWRbupO

— はま 五美大展27日まで (@ha_ma_73) February 23, 2021