Lewis Hamilton Signs New One-Year Contract With Mercedes for 2021 Formula 1 Season
But no news yet on his future beyond this year.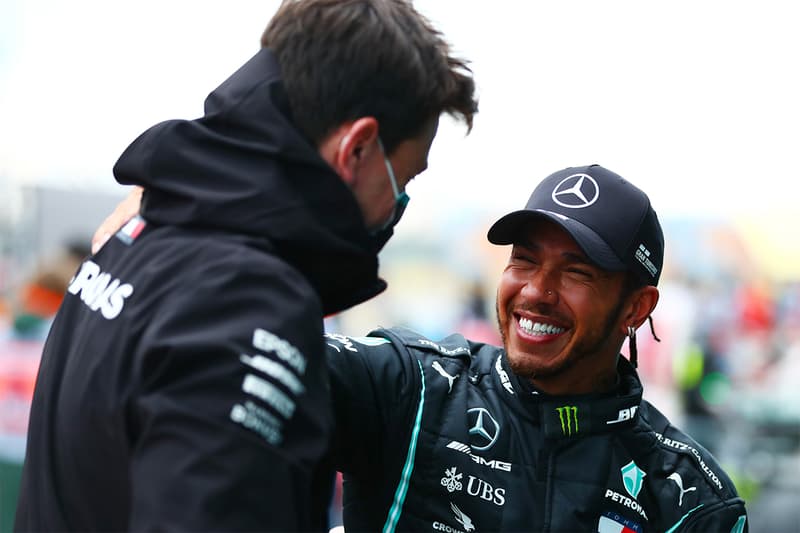 After several delays and much anticipation, Formula 1's seven-time world champion Lewis Hamilton has finally come to an agreement with Mercedes team principal Toto Wolff on a contract for the 2021 season.
The good news is slightly shadowed by the fact that Hamilton's new contract is only for one year, and his future beyond this coming season is still unknown. When asked about why the contract didn't go beyond 2021, Wolff said that multiple factors were at play, including the substantial Formula 1 regulation changes that begin in the 2022 season, the complicated state of the world right now with the ongoing pandemic, and the fact that discussions for 2021 began so late that the two sides agreed to postpone any negotiations for the following seasons later in the year.
"I am excited to be heading into my ninth season with my Mercedes teammates," said Hamilton. "Our team has achieved incredible things together and we look forward to building on our success even further, while continuously looking to improve, both on and off the track." He continued: "I'm equally determined to continue the journey we started to make motorsport more diverse for future generations and I am grateful that Mercedes has been extremely supportive of my call to address this issue. I'm proud to say we are taking that effort further this year by launching a foundation dedicated to diversity and inclusion in the sport. I am inspired by all that we can build together and can't wait to get back on the track in March."
Wolff also remarked that "The story of Mercedes and Lewis has written itself into the history books of our sport over the past eight seasons, and we are hungry to compete and to add more chapters to it."
Elsewhere in the sporting world, Peyton Manning has been selected for the Pro Football Hall of Fame.