Baselworld Organisers Announce Plans For Live Watch Show This Summer
Does the watch industry really need Basel anymore?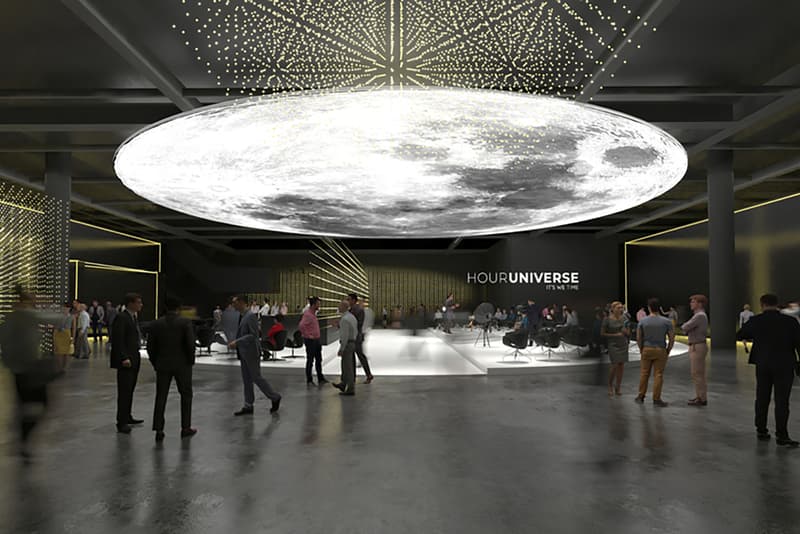 Organisers of the now defunct Baselworld trade show are back with a new name and concept and the suggestion that they are ready to stage a live event as early as this summer.
The HourUniverse concept points to a year-round, digital content-led push on behalf of partner watch brands backed up with a live indoor/outdoor event. It sounds a lot like what should have been offered to exhibitors back when Baselworld had 1,200 of them each year, not to mention 100,000 eager international visitors. Then there's the tagline, "It's We Time".
A promotional video posted on YouTube back in October, which is packed to the rafters with the kind of stock footage that screams sales deck, even mentions dates of April 8th-12th, which is the same week that rival Watches and Wonders is hosting a 38-brand digital-only event. A disclaimer has since been added, stating they are still in the process of finalising dates.
Michel Loris-Melikoff, Managing Director of HourUniverse, said: "Our ongoing discussions with industry stakeholders have clearly demonstrated that the demand from the wider community for a large annual gathering in Switzerland, in the heart of Europe, is now stronger than ever.
"We are working to make HourUniverse not only the best business platform, but also a superb experience for our visitors. The pleasure of all being together, seeing clients and the press again, discovering and creating new opportunities, facilitating transparency, openness and conviviality are at the heart of our endeavours."
Baselworld, the watch show that was the living, breathing heart of the watch industry for more than 100 years, finally crashed and burned in spectacular fashion last year after a couple of years of decline.
In the end, as lockdowns around the globe became inevitable, MCH Group, the organisers of the show in Basel, Switzerland, couldn't even claim that COVID-19 served as the coup de grâce, such was the messy, fractious and often angry war of words that played out in the world's watch press.
The entire industry eventually turned on what had, for generations, been the kind of one-stop-shop that set the pulse of the trade's annual calendar, citing complacency on the part of the organisers and withering costs for exhibitors. It was said that larger exhibitors and groups were paying eight-figure Swiss franc bills, something which brands have been quick to realise they can spend more wisely or save entirely.
While the absence of Baselworld prompted both the LVMH watch brands and Swatch Group to hold their own events for press, the pandemic has forced the industry as a whole to adapt and accelerate beyond its usual glacial pace, embracing virtual product launches for the first time.
At a point where planned and paid-for events such as Tokyo's already postponed Olympic Games still hang in the balance because of global uncertainty around COVID-19, it's difficult to imagine how HourUniverse will be able to convince an industry which has already moved on that it needs to return to Basel this year.
In other watch news, Panerai offers a 70-year warranty with its new Platinumtech Luminor Marina.