Barrett-Jackson Is Offering the First Retail Production Hummer EV for Auction
All proceeds will go to the Stephen Siller Tunnel to Tower Foundation.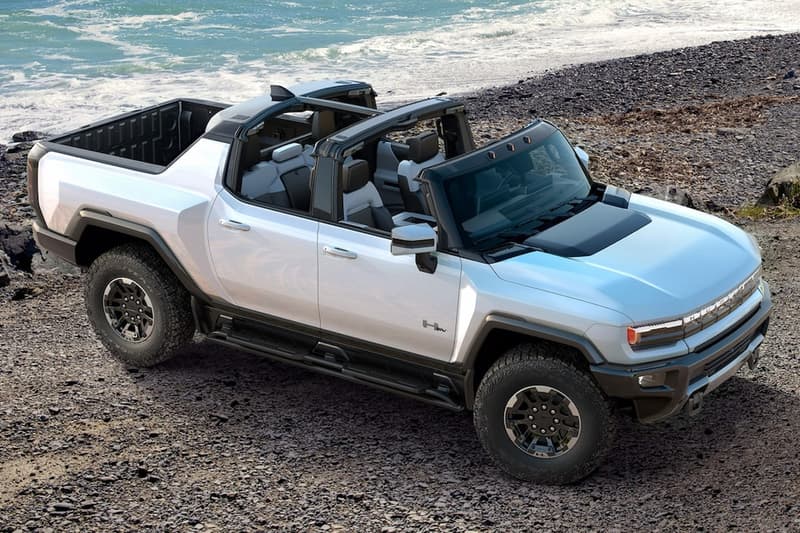 Barrett-Jackson is now auctioning off the first retail production model of the new GMC Hummer EV for charity, with 100 percent of the proceeds going towards the Stephen Siller Tunnel to Tower Foundation. The entire production run for the new vehicle was sold out within 10 minutes of registration, so this could be your second chance at acquiring one if you've missed out the first time.
With the serial number VIN 001, the upcoming four-wheel drive is powered by three motors pushing out an incredible 1,000 horsepower, giving you a 0-60mph time of just three seconds. Raw power aside, the new Hummer will also come with a list of handy features for those looking to take it off-roading, including GMC's CrabWalk feature with four-wheel steering, an adaptive air suspension system, 18-inch wheels with robust Goodyear Wrangler Territory wires, underbody cameras and additional armor, rock sliders, and an Infinity Roof design allowing you to remove the glass panels for an open-air experience.
For those interested, Barrett-Jackson will be offering up the VIN001 GMC Hummer EV at its auction in Scottsdale, Arizona on March 20. Head over to the auction house's website to learn more.
Elsewhere in the automotive world, Curtiss Motorcycles will now let you build your own electric bike over on its redesigned website.