Pizza Hut Heads to Motor City for Limited-Edition Detroit-Style Pizza Launch
The "Detroit Double" sees 80 pieces of pepperoni per pizza.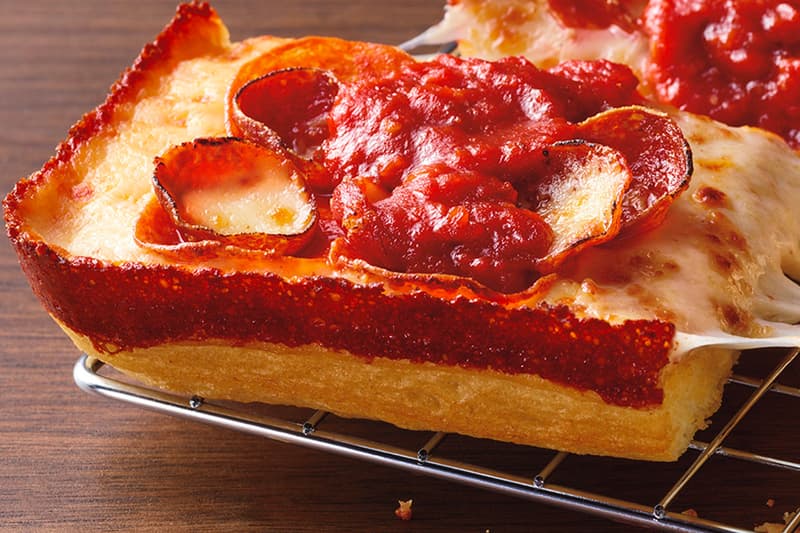 Pizza Hut heads to the deepest of dishes for its take on Detroit-style pizza in its newest nationwide release. Taking over a year to develop with over 500 test versions, the pizza features its signature rectangular shape that's airy, soft, and stacked with cheesy goodness.
Pizza Hut chief brand officer, David Graves, comments: "Countless hours were spent testing and perfecting every detail here to create our take on Detroit-Style pizza. The caramelized cheese crust and the sauce on top take the taste of this pizza to the next level."
This limited offering comes in the form of a "Double Cheesy," "Meaty Deluxe," "Supremo," and the "Detroit Double." The Detroit Double sees a staggering 80 pieces of pepperoni per pizza.
Those interested in trying this American classic can order now at Pizza Hut for a limited time.
In other food news, Mos Burger introduces mac 'n' cheese & croquette burger with navel cola.