Lil Durk's 'The Voice (Deluxe)' Projected to Debut at No. 2
The new edition features 12 tracks and appearances from Lil Baby, Pooh Shiesty and more.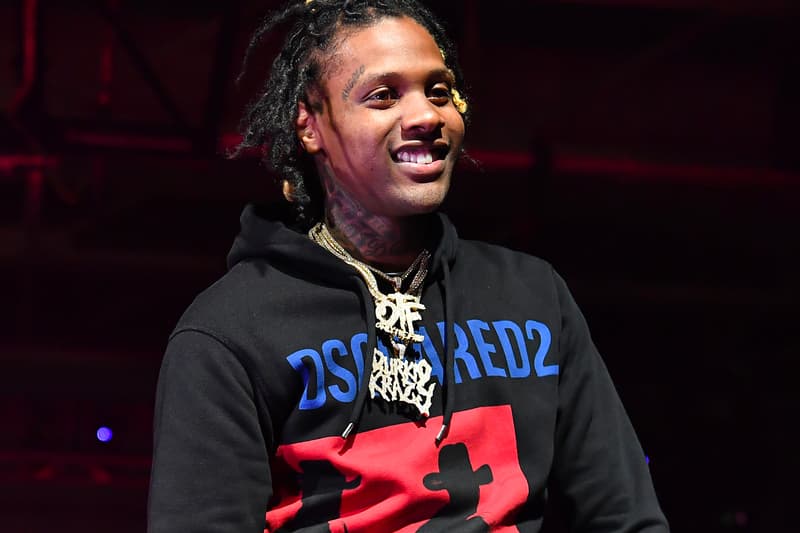 Lil Durk's recently released deluxe version of The Voice is looking at an impressive No. 2 debut on the Billboard 200 chart.
According to reports, the project is expected to fetch around 65,000 to 75,000 copies to enter at No. 2. The original December 2020 release opened at No. 46, but only because Durkio dropped the album on Christmas Eve (Thursday, December 24) and the first-week sales only included one day's worth of movement. It jumped to No. 3 on the chart the following week however, and peaked at No. 2.
The Voice (Deluxe) featured 12 new tracks with guest features from Lil Baby on "Finesse Out The Gang Way," Pooh Shiesty on "Should've Ducked" and Sydny August on "Love You." The Chicago-born rapper also paid tribute Kanye West on the cut "Kanye Krazy," sharing an accompanying visual that sees Durk dressed in the "Runaway" white tux and the gigantic "I Love It" costume, along with scenes inspired by "Bound 2" and "Stronger" and the infamous VMA situation with Taylor Swift.
Elsewhere in music, The Weeknd touched on his GRAMMYs snub and compared the situation to a "sucker punch."