Put Your Best Four Toes Forward With AVAVAV's Monstrous Boots
The "Very Slimy Feet," "Bloody Feet" and "Finger Feet" pairs are joined by a sustainably-made collection.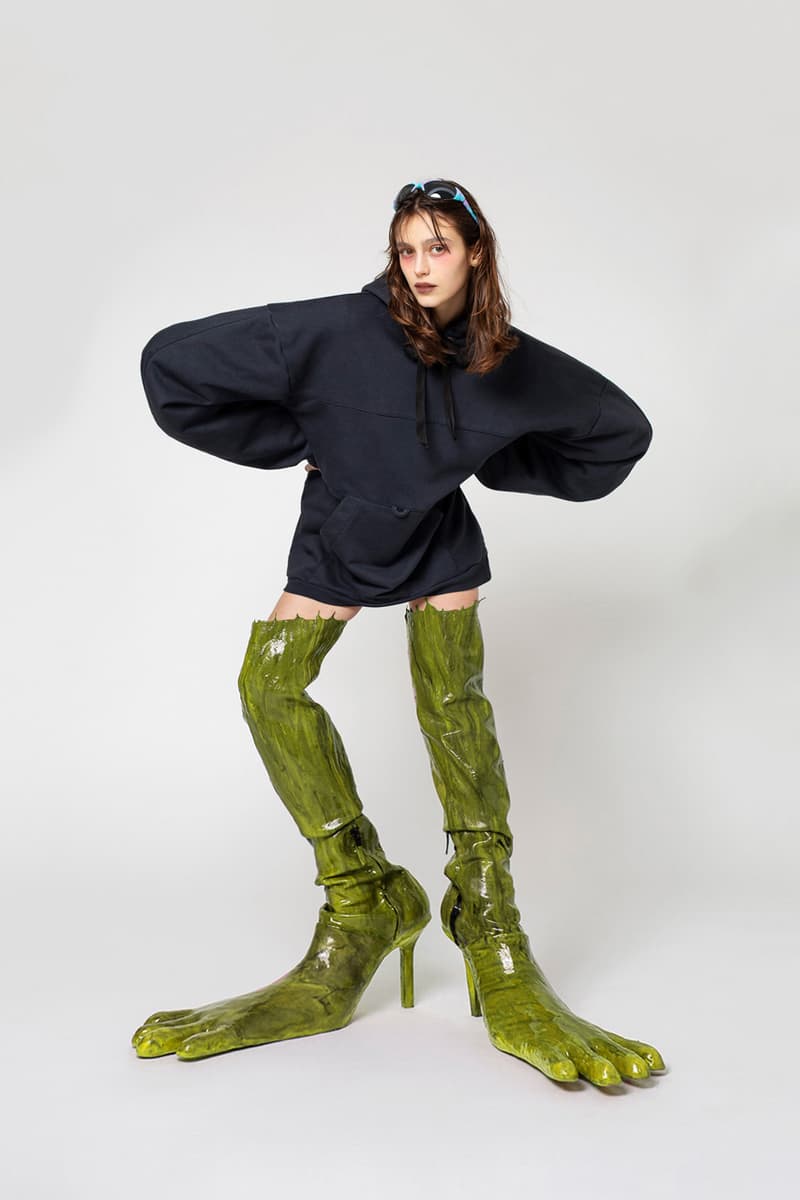 1 of 10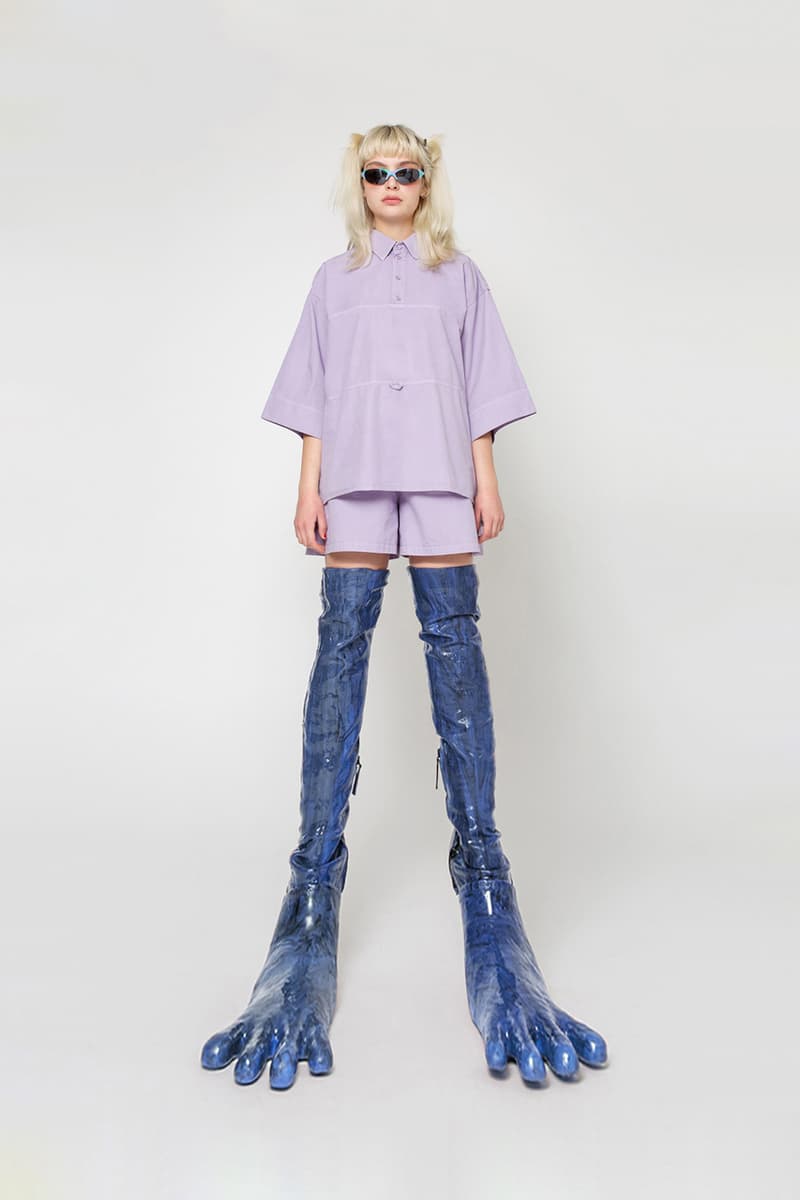 2 of 10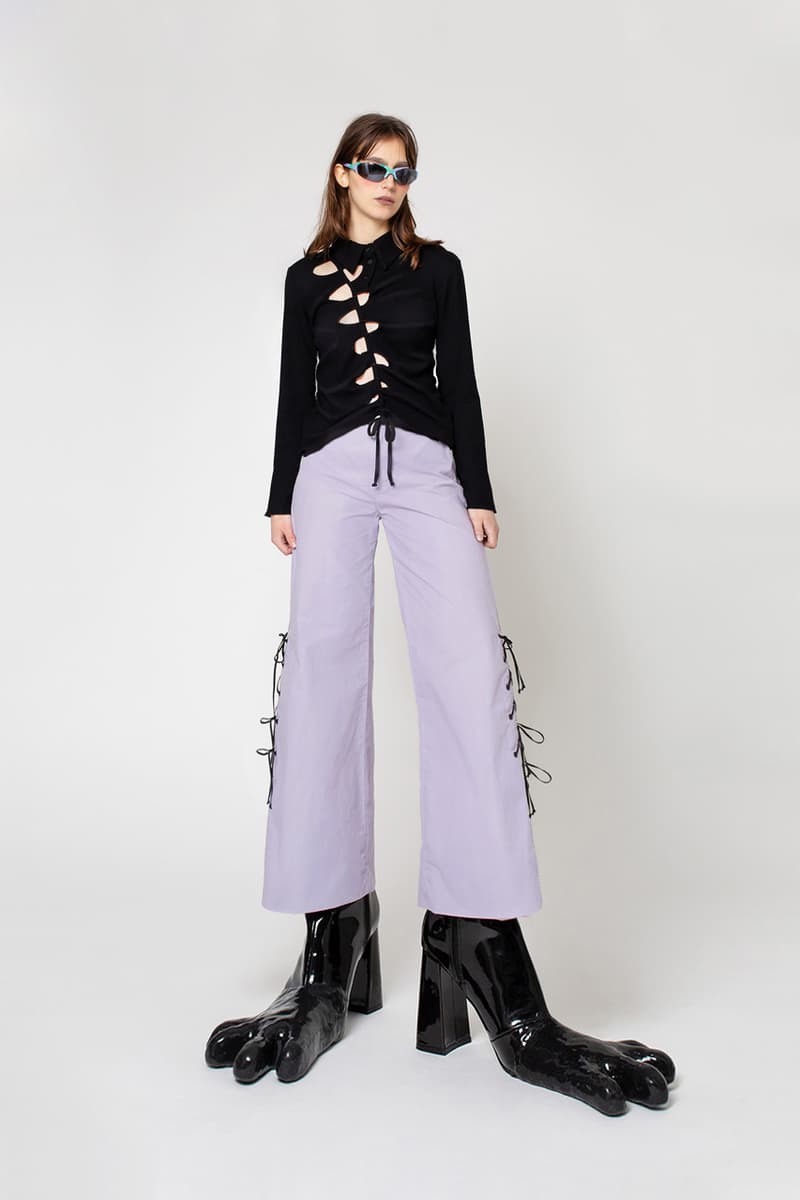 3 of 10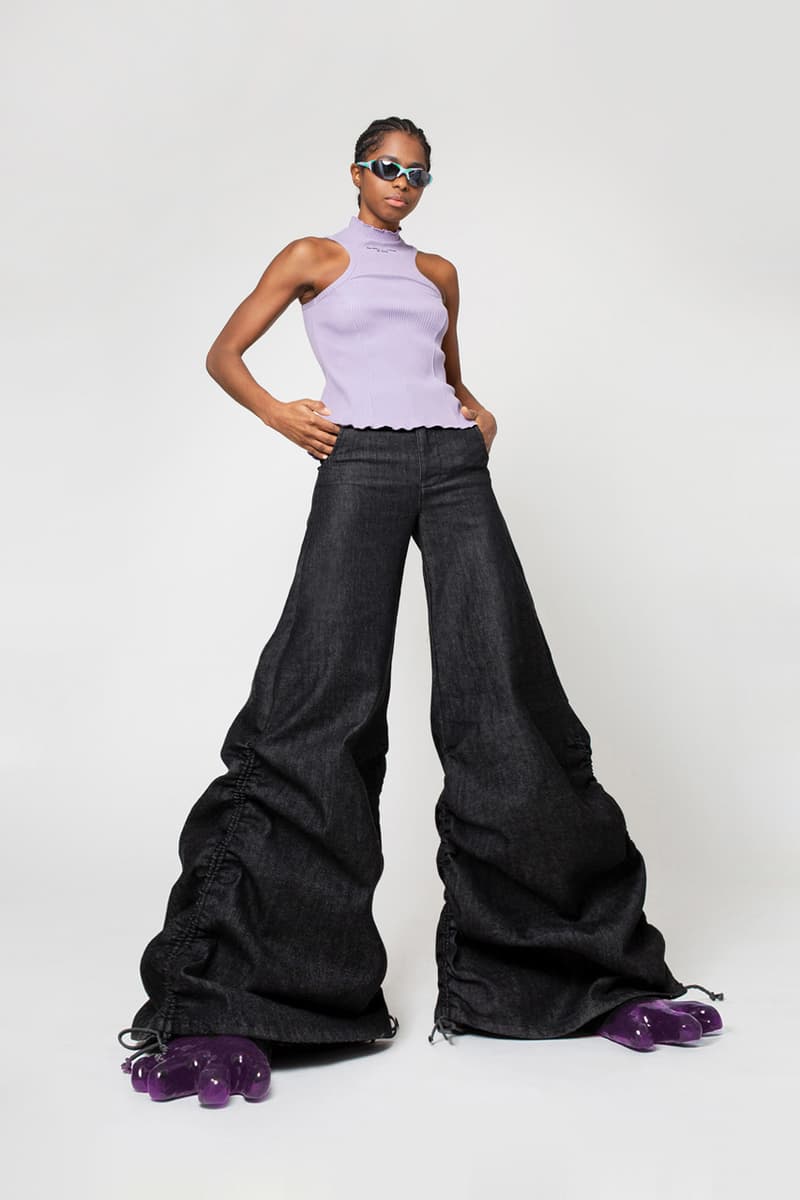 4 of 10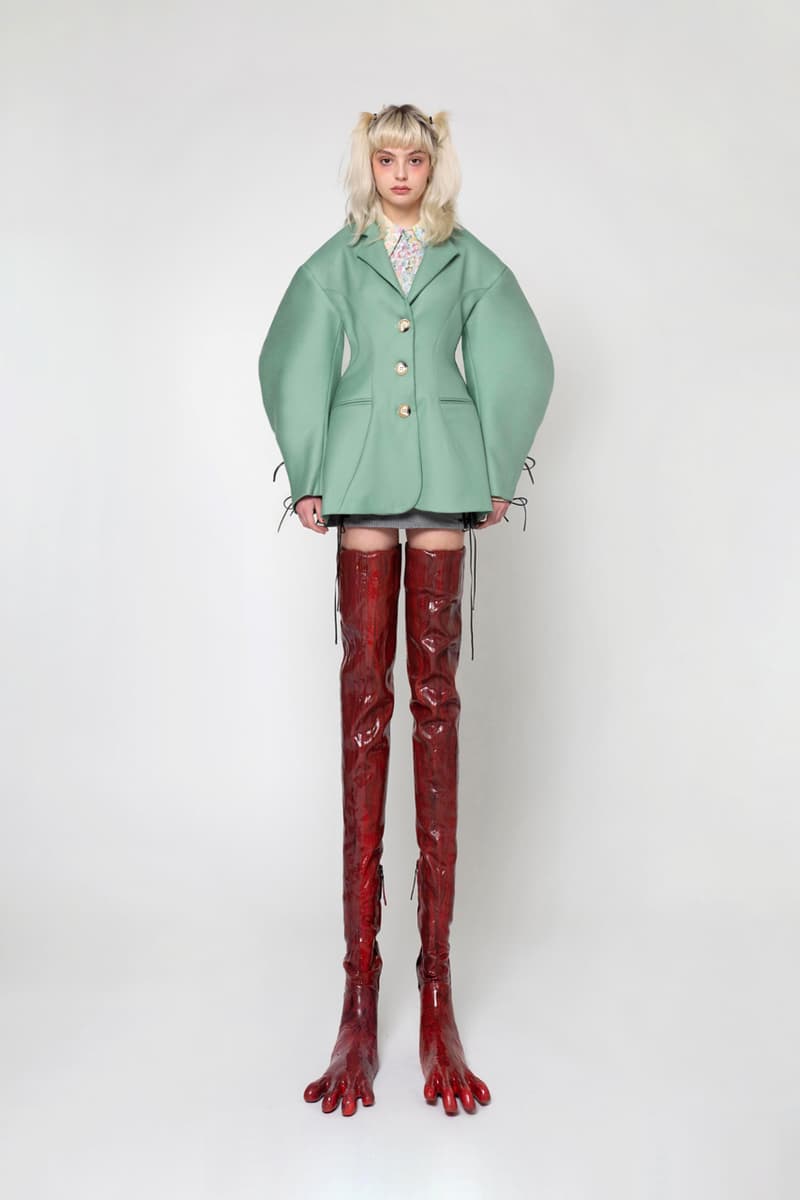 5 of 10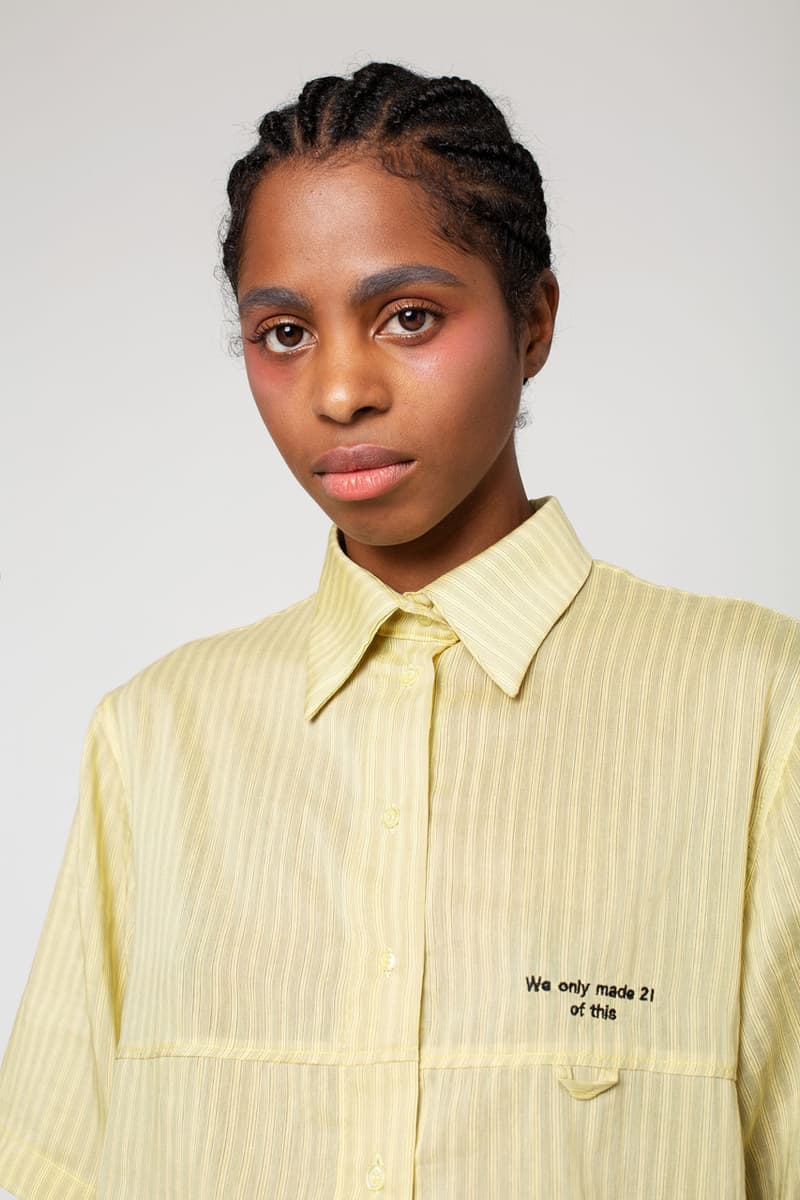 6 of 10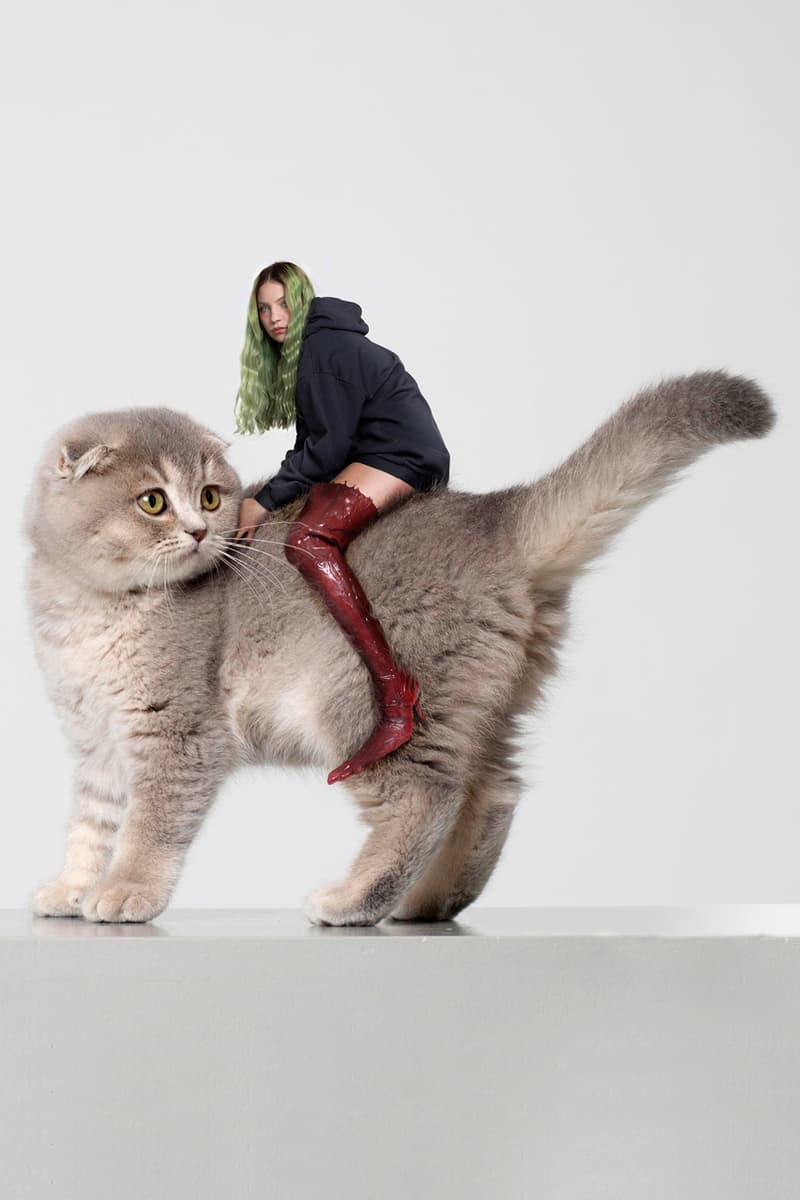 7 of 10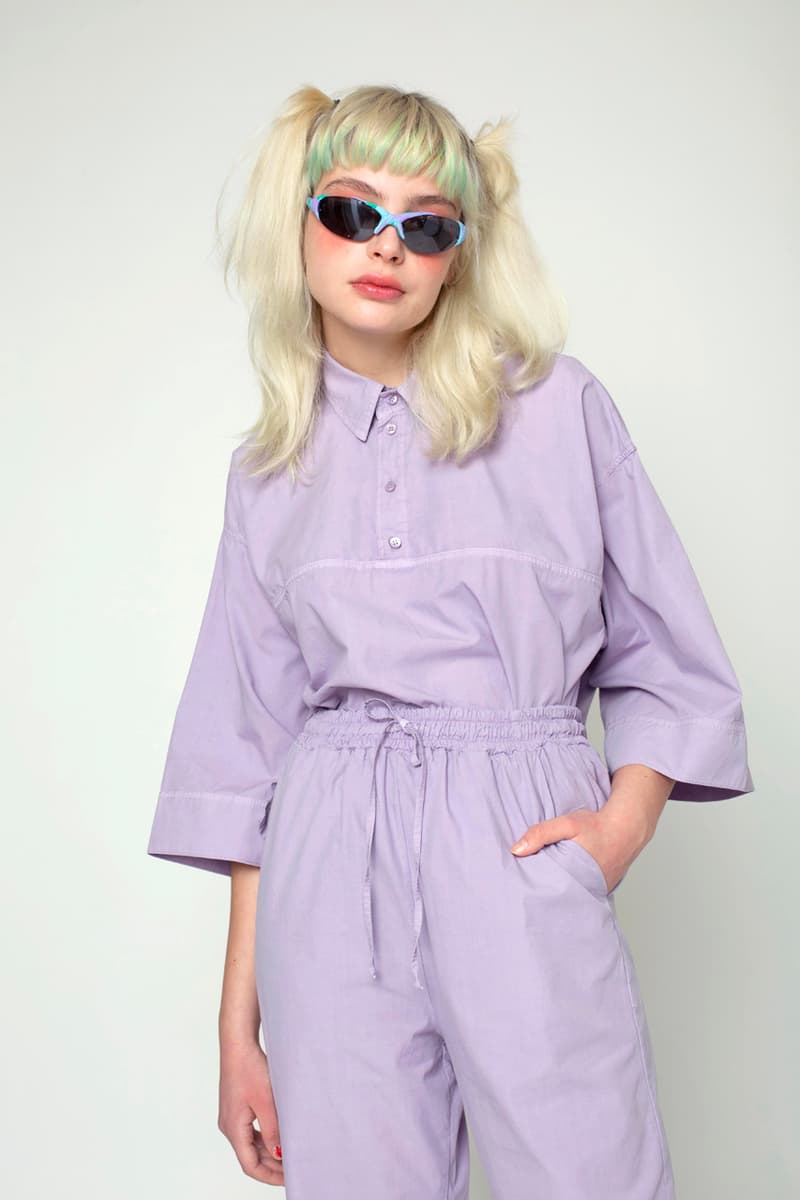 8 of 10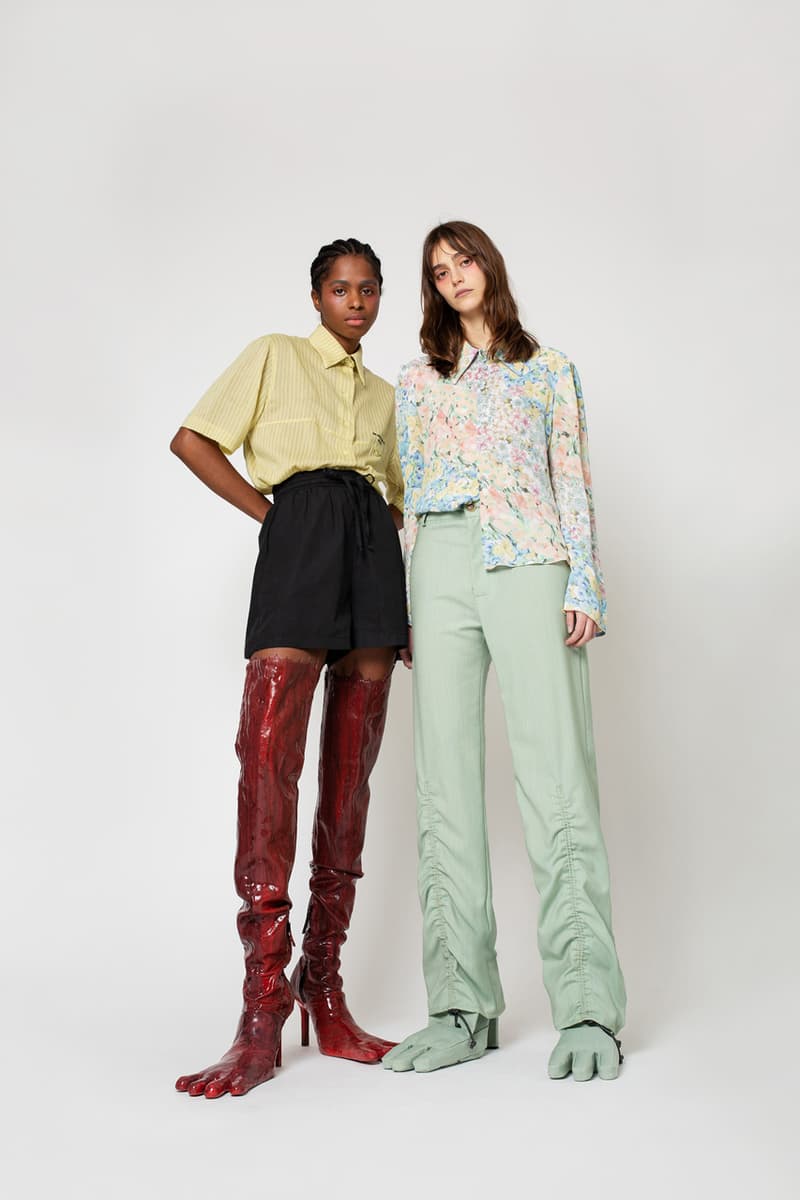 9 of 10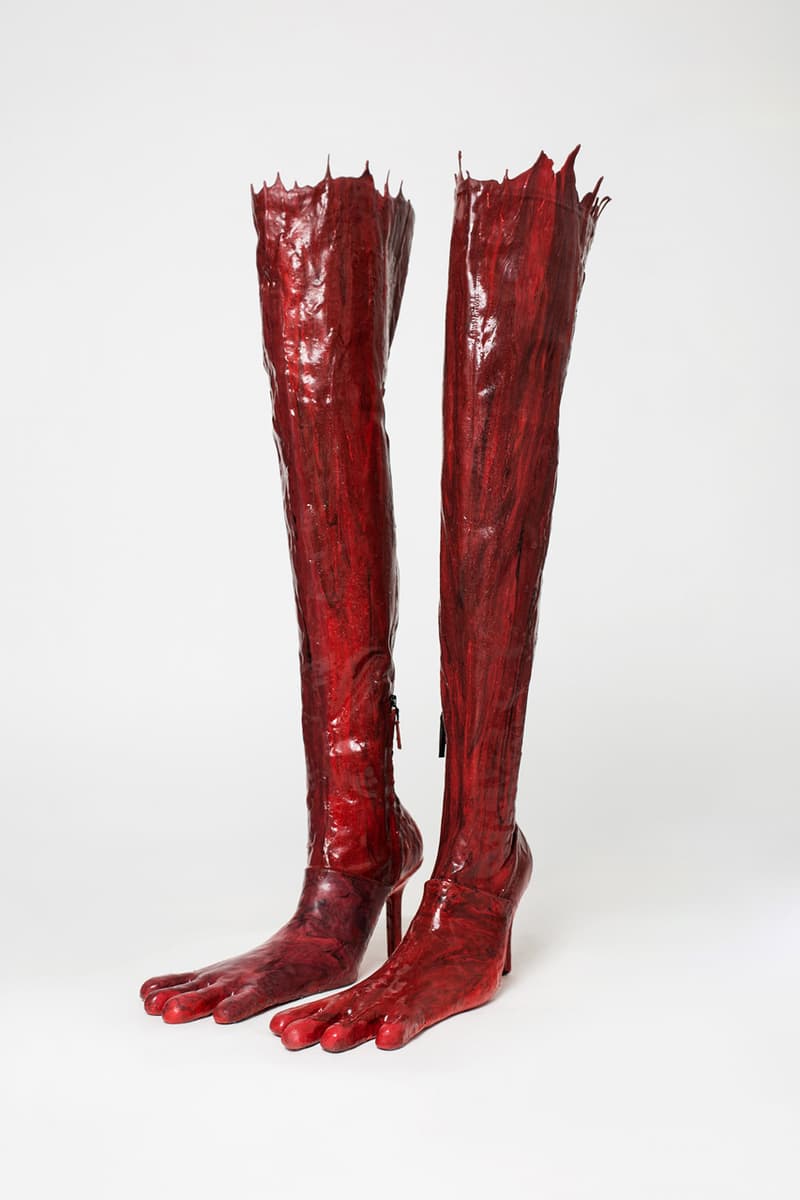 10 of 10
Emerging Florence-based label AVAVAV, which is now under the creative direction of Pyer Moss designer Beate Karlsson, has stepped into the future with its four-toed boots pointing forward.
At its core, AVAVAV is all about making "one fashion house's trash is [its] treasure." With this in mind, the collection's garments are sustainable, made from fabrics sourced by the brand's material hunters that find and re-use all the amazing prints and fabrics discarded by neighboring fashion houses in Florence. The materials are transported to the AVAVAV HQ using electric vehicles before being made in a limited production run and then served up in recycled packaging. The results include a striped yellow shirt that says "We only made 21 of this" on it, as well as insanely flared jeans. 
However, there's a bigger talking point here: those unmissable four-toed boots. A pure expression of imagination, these thigh-high heels are anatomically incorrect and are offered in monster-like colors of vivid green, deep red, metallic purple, black, and a fading blue hue.
The toes are exaggerated beyond belief, extending way past where your foot would naturally sit inside. A small zip sits on the inside of the boot, while the legs extend all the way to the hip (in some cases) with the opening being finished roughly, almost as if they've been torn from the monster they'd so brilliantly suit.
AVAVAV's black pair is slightly more wearable as it's an ankle boot with finger-like toe details that don't extend as far as its "Very Slimy Feet" or "Bloody Feet" high heeled thigh-highs. Regardless, the boots are now sold out — however, you can shop the rest of the collection on AVAVAV's website while the limited stock lasts. 
For more daring footwear, take a look at these bulbous sneakers from Grounds.