The Aesop & RÆBURN Collaboration Rethinks Functional Design
With a shared commitment to sustainability.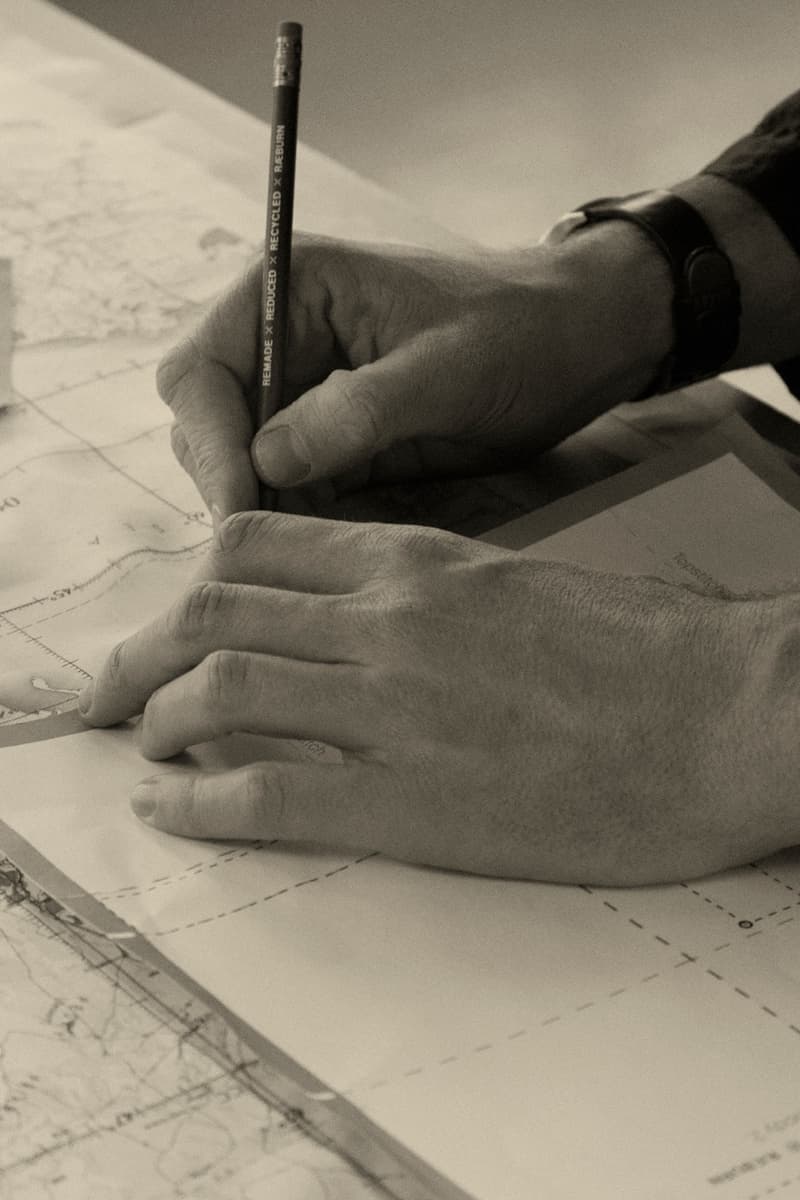 1 of 4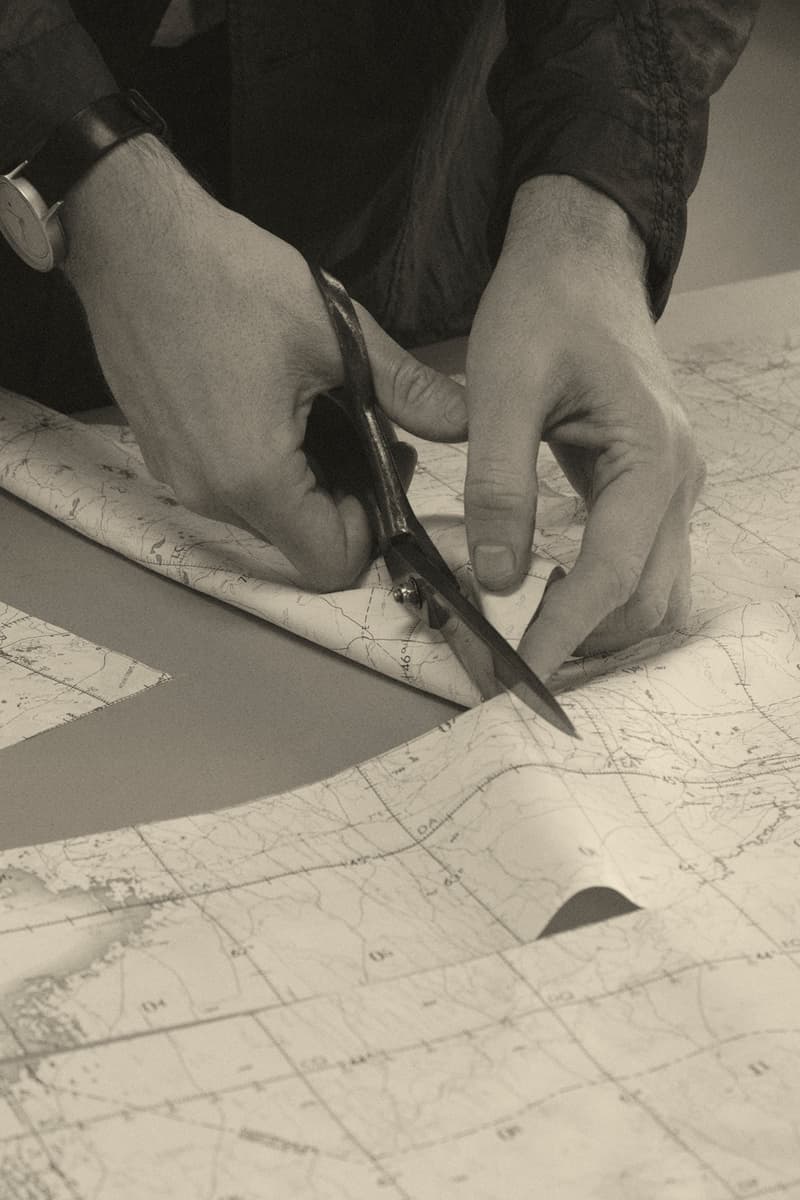 2 of 4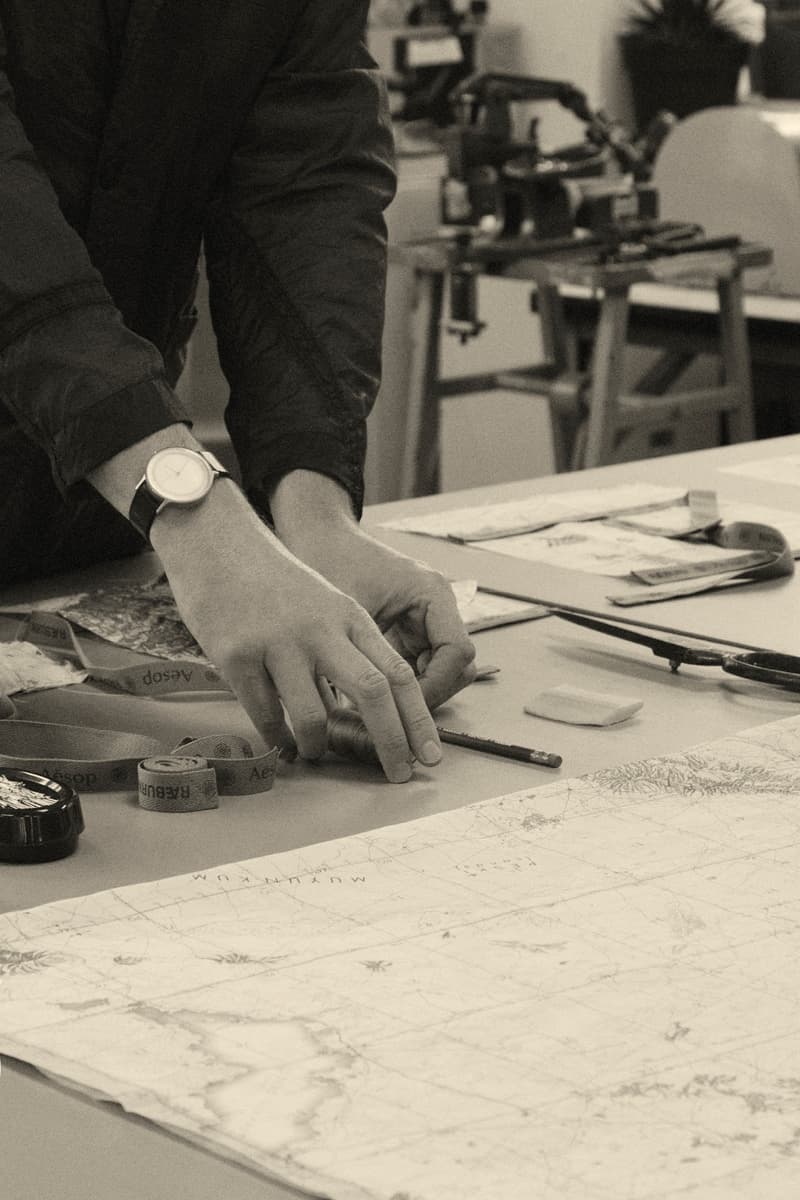 3 of 4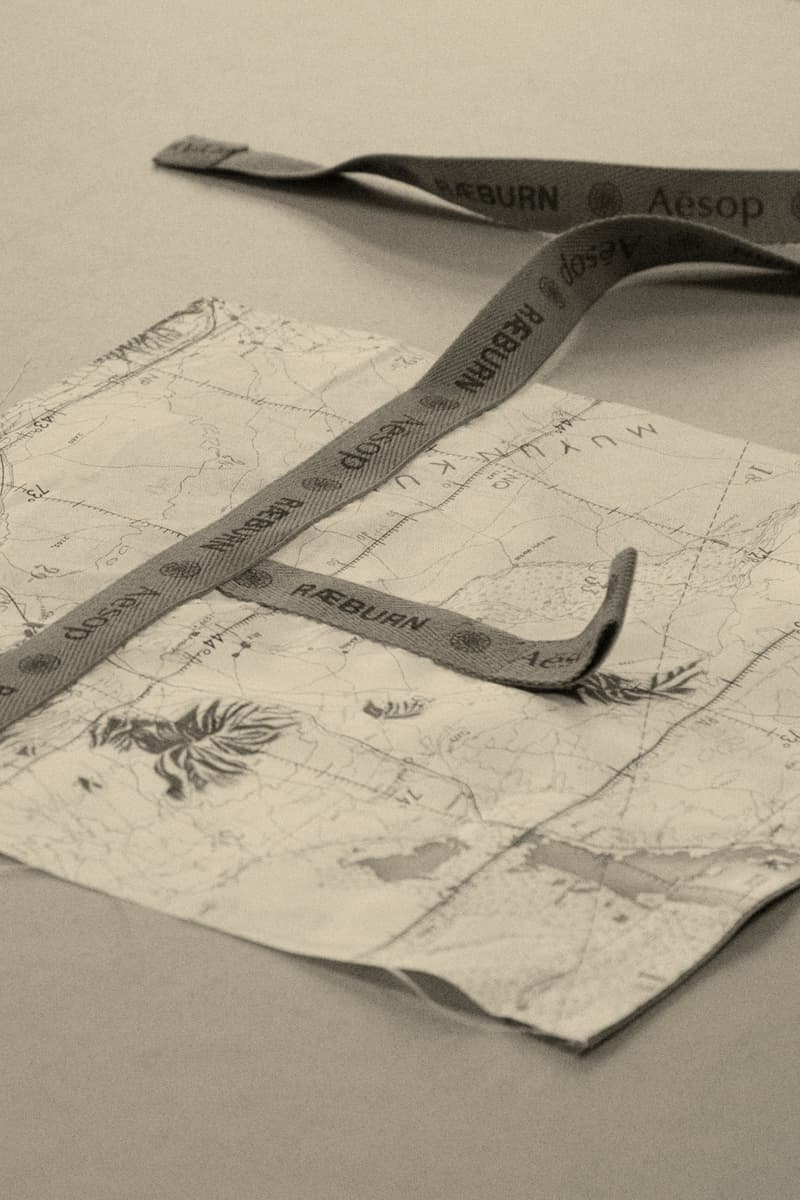 4 of 4
A sincere interest in intelligent and sustainable design extends to every aspect of Aesop's workings. The brand's new collaborative drop with British fashion brand RÆBURN is a natural extension of this philosophy, being the first time that the two progressive brands are working together. They are releasing the Adventurer Roll Up, a convenient pouch featuring three purpose-fit pockets and housing a trio of Aesop staples that maintain hand care and cleanliness while on the go.
Aesop is a global skincare brand with a longstanding commitment to sustainability, and a focus on protecting the natural environment and supporting the communities it engages with. Products are formulated with efficacy and care, and the brand's approach to design continues to evolve along with its ethical and sustainable sourcing of materials. The contours of everyday life underwent a dramatic change in 2020, requiring new practices, regimens and products of self-care warranting a convenient solution to portable hand care products.
Aesop connected with RÆBURN around this conversation, with the brand's designer himself leading innovation in the world of sustainable fashion design for over 11 years. RÆBURN, established by British designer Christopher Raeburn, focuses on responsible and intelligent fashion design for a global audience, and pioneers the reworking of surplus fabrics and recycled materials to create distinctive and functional pieces. The partnership between the two is built upon a shared appreciation for respectful, functional design, and a common desire to do good for the planet.
1 of 2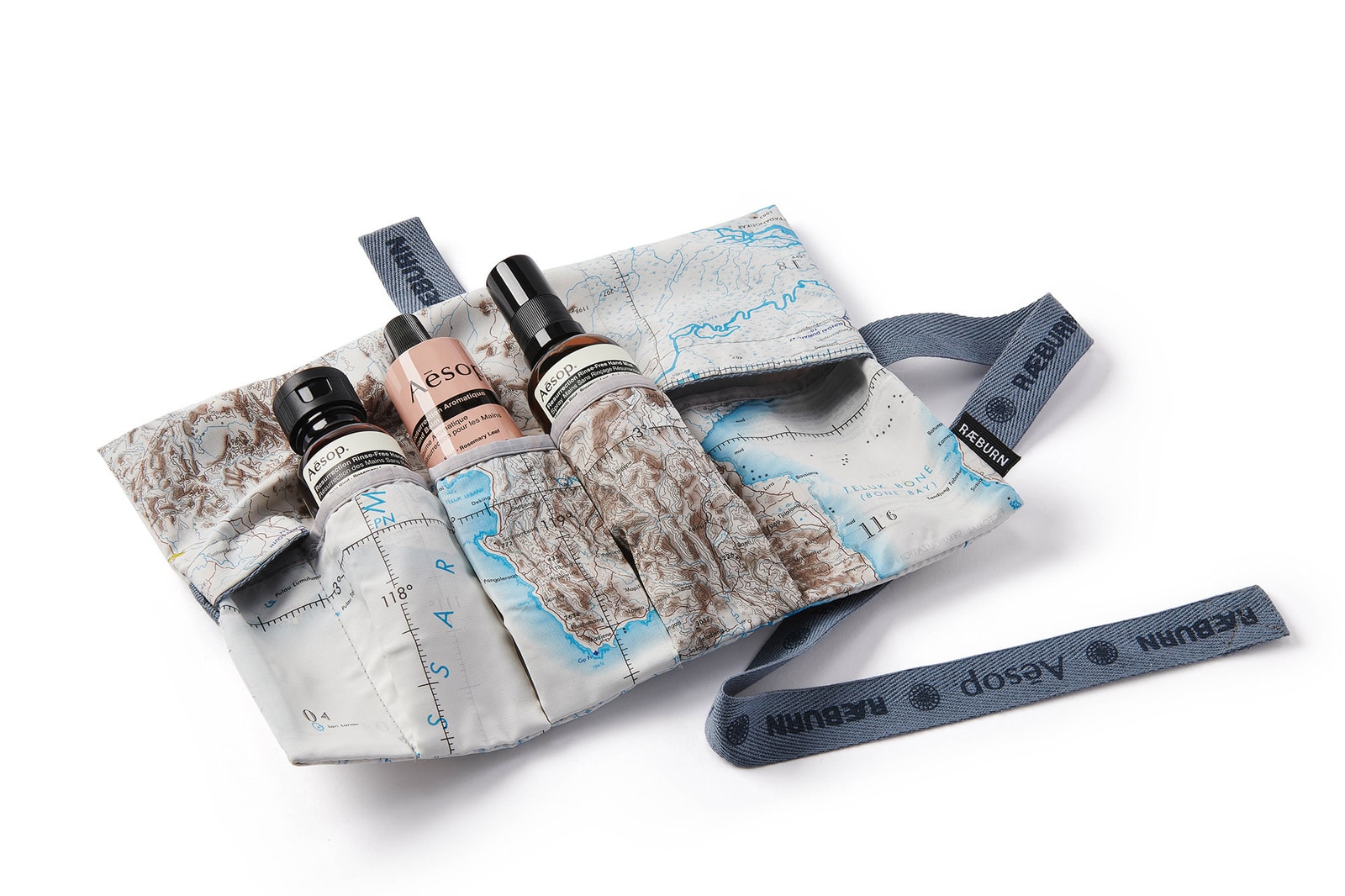 2 of 2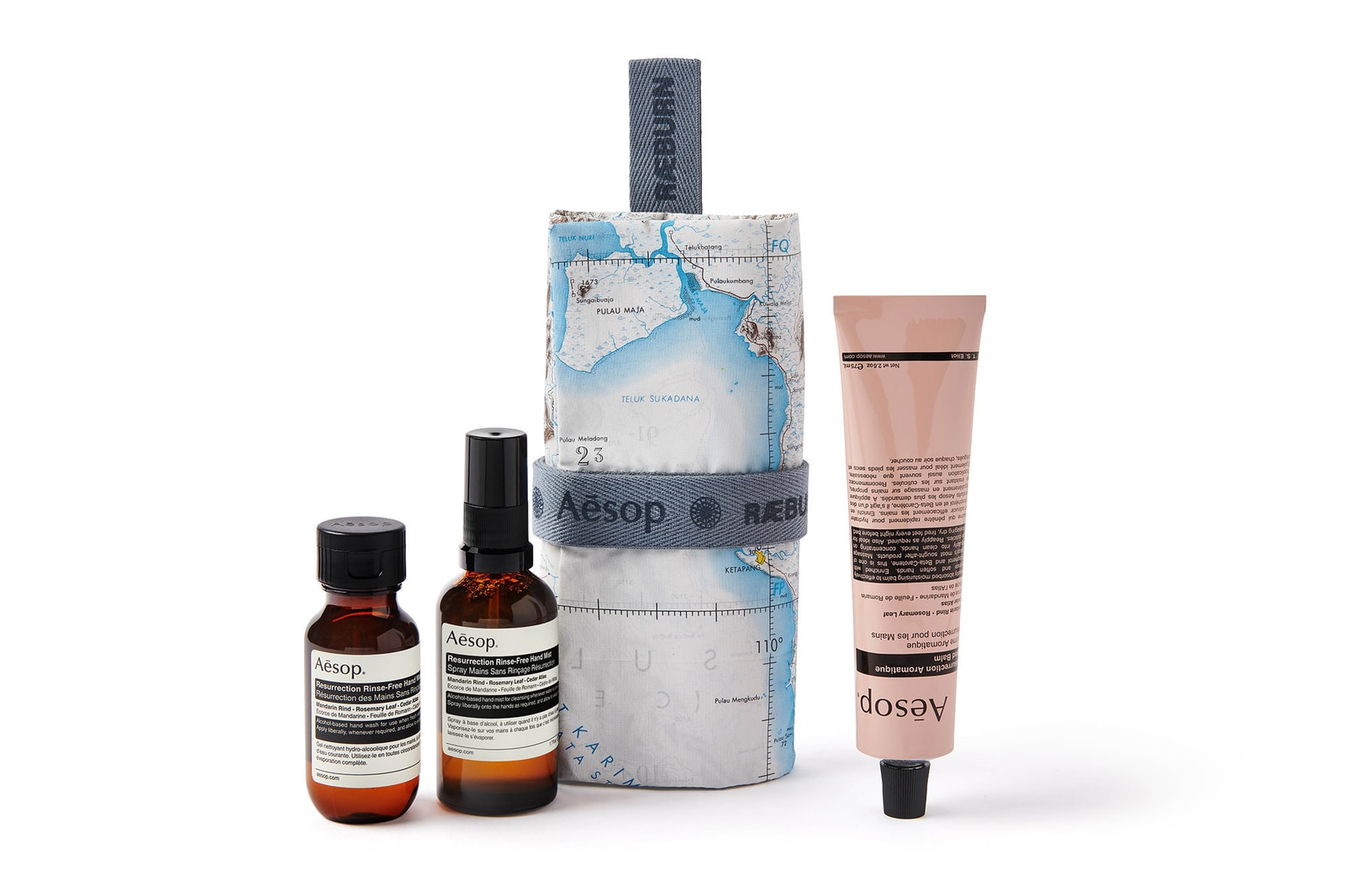 The portable Adventurer Roll Up comes at a time when hand hygiene is a key concern for many. It is handcrafted from pre-consumer recycled cotton in a sophisticated navy blue and features three Aesop products: Resurrection Rinse-Free Hand Wash, Resurrection Aromatique Hand Balm and Resurrection Rinse-Free Hand Mist, the last being a brand-new product launched by the brand.
A RÆMADE version of the Adventurer Roll Up will also be released as part of the collaboration. The designer has applied his RÆMADE philosophy to this project through a limited edition run of Roll Ups. Handcrafted at their East London studio, each RÆMADE Adventurer Roll Up is unique and individually numbered, and is made from original 1960's aeronautical maps that highlight areas of environmental degradation in Borneo and the Aral Sea.
In the spirit of encouraging and inspiring others through circularity, the pattern for the Adventurer Roll Up will be available for anyone to download from the Aesop and RÆBURN websites. The RÆMADE limited-edition is intended to inspire and encourage customers to make their own unique version, using the open-source pattern to learn the planet-friendly craft of repurposing old fabrics. Aesop & RÆBURN want to ensure that the product is accessible through one or more of the three variants and that each of those meets a genuine need and serves a genuine purpose.
The range is available on March 1 at 9 AM EST on HBX. Stay tuned for further campaign news and drops around the Aesop & RÆBURN collaboration here.