Everyone Gets a Party Hat In 'Pokémon GO's New Year Event
There's no shortage of special Pokémon to catch.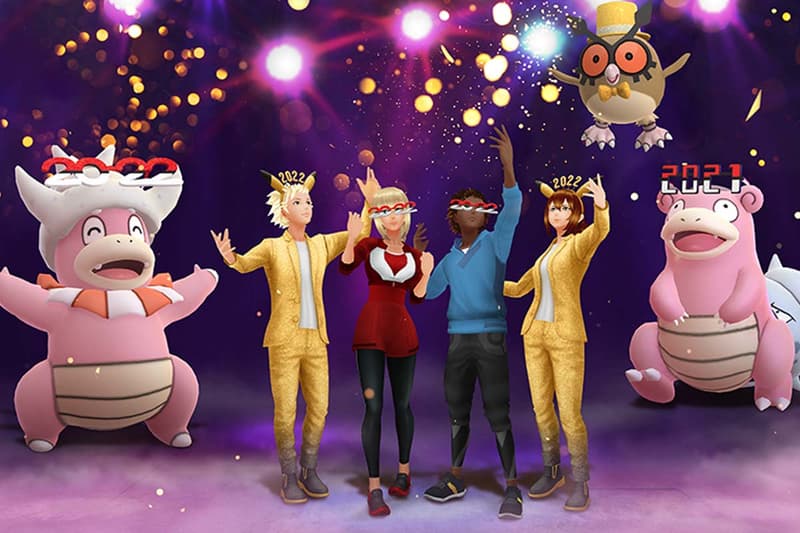 Niantic is giving everyone party hats to celebrate the upcoming New Year's event on Pokémon GO.
Taking place from December 31 to January 4, 2022, the series of celebrations will introduce to the game a Shiny New Year's Hat Hoothoot, a regular Shiny Hoothoot (after the event), a regular New Year's Hat Hoothoot, and a 2022 Glasses Slowking. Of course, there'll also be plenty of familiar faces returning as well, including Bulbasaur, Charmander, Squirtle, Pikachu, Pichu, Raichu, Gengar, Wurmple, Wobuffet, Nidorina and Raticate, all wearing fancy party hats to mark the beginning of a new year.
Pokémon aside, there'll also be plenty of celebratory items for your to purchase over on the game's store, spanning across themed eyewear and clothing such as a jacket set with pants and shoes, a special New Year's headband, and even stickers. If you're not ready to spend your in-game coins on those items, you'll also be able to obtain them through spinning PokéStops or simply opening gifts your friends have sent you.
To check out the entire comprehensive list of what's to come for Pokémon GO's New Year's event, you can head over to the game's website.
Elsewhere in gaming, Masahiro Sakurai says there are no plans for a Super Smash Bros. Ultimate sequel.