A Group of Anonymous Creators Is Selling NFTs of Olive Garden Locations
The group is unaffiliated with the actual Olive Garden franchise.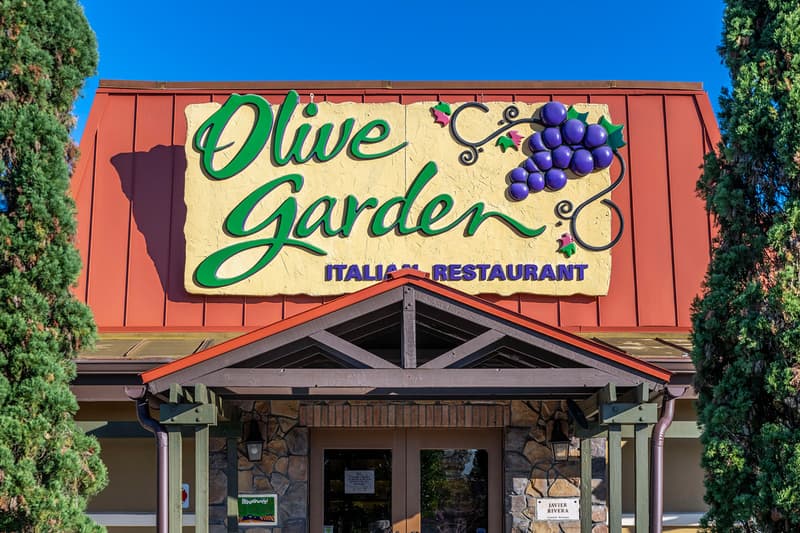 A self-described "community of Olive Garden fans" are minting and selling NFTs of Olive Garden locations around the country, despite not having any affiliation with Olive Garden, Futurism reported.
Dubbed "Non-Fungible Olive Gardens," each NFT is an ERC-721 token that corresponds to a real-life Olive Garden. An image of the location is laid over backgrounds of the restaurant's offerings, including including fettuccine alfredo, chicken marsala and more.
Kind of at a loss for words right now…can't believe I'm even tweeting this but excited to say I'm the proud new Owner of the Olive Garden of Wayne Town Center, NJ ? this means absolutely nothing but everything at the same time ? #nft #olivegarden pic.twitter.com/1pi4bVQnl0

— tylerswallet.eth (@t_dilks) December 24, 2021
The token artwork isn't in any way affiliated with Olive Garden or its parent company, Darden Restaurants.
"While every Non-fungible Olive Garden is tethered to a real Olive Garden, ownership is currently limited to the Non-fungible Olive Garden Metaverse, granting owners no rights or privileges in meatspace Olive Gardens," the project's website reads.
Priced at $20 USD each, an initial launch of 880 Olive Garden NFTs has already sold out. The website also offers the unlimited opportunity to "mint a breadstick" for free.
The creators have outlined a roadmap of their future plans for Olive Garden in the metaverse, including an "open-world Olive Garden RPG" and a limited-edition drop of "Scampi Sneakers."
In other tech news, over 50 countries have issued bans on cryptocurrency.