adidas Originals Unveils Limited-Edition "Ran Guzi Descending the Mountain" Collection
Explore the art of Chinese porcelain.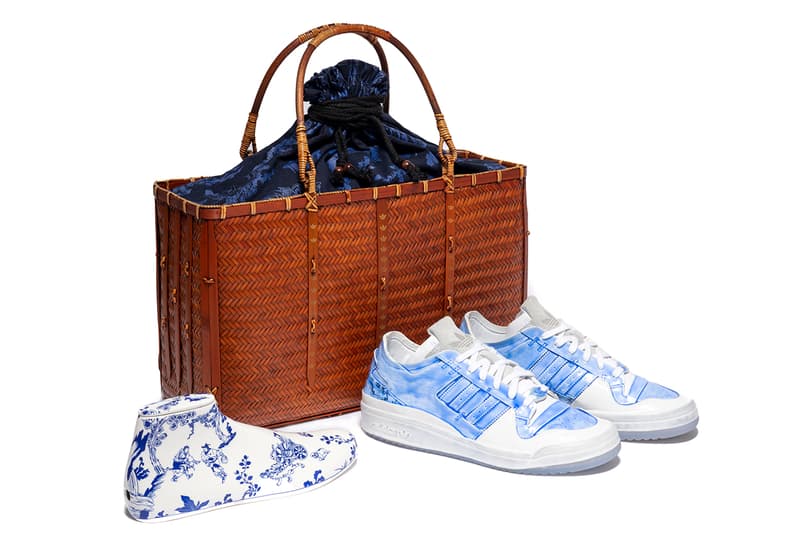 1 of 4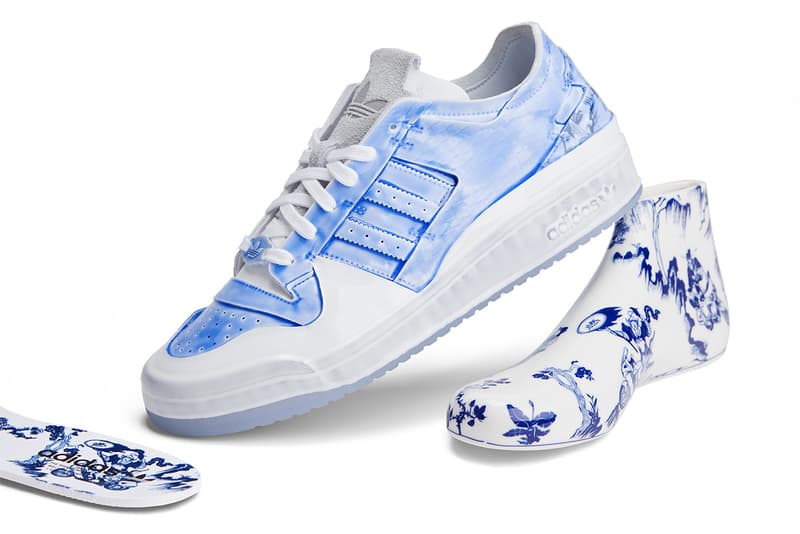 2 of 4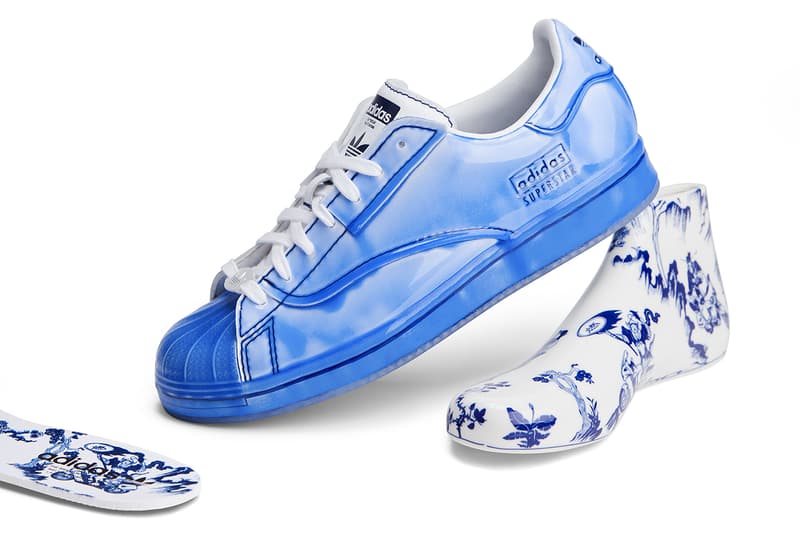 3 of 4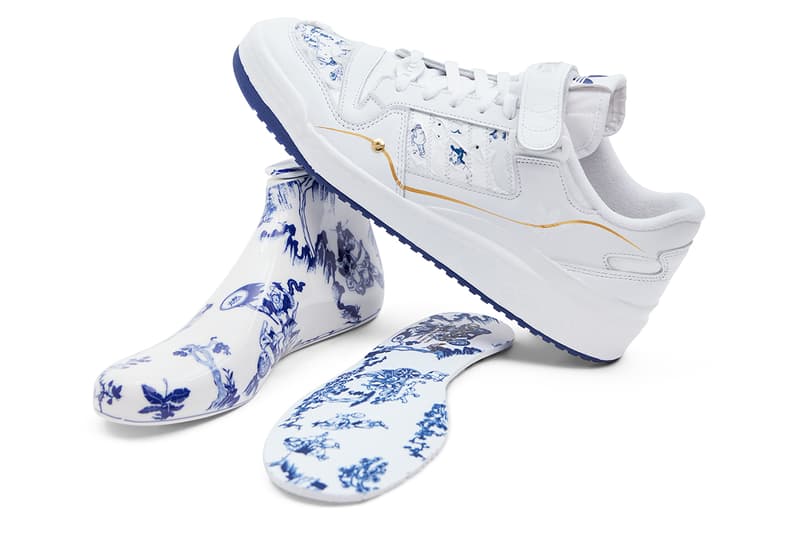 4 of 4
adidas Originals has teamed up with ceramic artist and founder of YEENJOY STUDIO, YiRan for the limited-edition "Ran Guzi Descending the Mountain" collection. Inspired by the Yuan Dynasty blue and white porcelain pot "Gui Guzi Descending the Mountain," the collection reinterprets the traditional Chinese treasure through a modern lens.
The range includes a pair of Friends & Family FORUM LOW sneakers, featuring a dominant hue of porcelain white with hand-applied washed blue glaze detailing. Each pair boasts a different gradient of blue due to the handmade process, with contrast from the leather upper giving it a unique texture. The sneaker arrives with a ceramic shoe last adorned with the image of "Ran Guzi Descending the Mountain" which doubles up as an incense burner or flower container.
Two iconic adidas Originals silhouettes also form part of the collection: the FORUM 84 and Superstar. The former comes in an all-white colorway overlaying the theme's porcelain white and washed blue pattern reflected on the insoles. The effect on the upper is inspired by the sulphuric acid papers commonly used in ceramics packaging and is rounded off with golden line detailing on the lateral sides inspired by the ceramic gold repair technique. The Superstar arrives in a full washed blue glaze, a hue commonly associated with YiRan's iconic ceramic artworks.
The apparel offering includes a jacket and sweatshirt based on the silhouette of vintage adidas Originals garments. Design cues from the sneakers are translated onto the range such as color palette, the reversible function of the jacket, the dark pattern of the "Ran Guzi Descending the Mountain" image, the stitching effect as well as the gold thread detailing in the style of porcelain.
An indication of their significance in sneaker culture, on December 5, three pairs of prototype samples and three ceramic skateboards from the "Ran Guzi Descending the Mountain" limited-edition collection were sold at Beijing Poly Auction 2021 Autumn Art Auction for 152,000 CNY as part of "Extreme – No Frontier: The Legendary Sneaker Journey from the Track to the Street." Other pieces in the auction include Michael Jordan-autographed Air Jordan 1 "Bred" OG 1985 shoes and Kobe Bryant worn and signed Air Jordan 12 "French Blue" sneakers.
​​
The adidas Originals "Ran Guzi Descending the Mountain" Friends & Family FORUM LOW will be available on the adidas CONFIRMED APP CN exclusively in China for a user draw on December 24. The Superstar and apparel collection are set to release globally on January 21, with the FORUM 84 LOW dropping on February 18. Be sure to visit the adidas CONFIRMED APP CN for more information.