Canadian Outerwear Label Kanuk Brings Its First U.S. Store To New York City
The sustainable brand has designed the space to reflect its Montréal roots.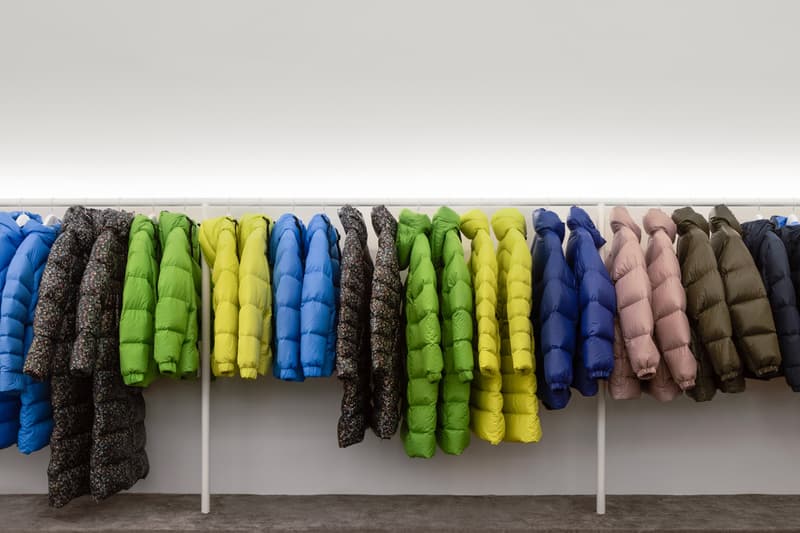 Kanuk, the Montréal-based outerwear label, is claiming a stake in the U.S., opening its first store in New York City. The heritage brand, renowned for their quality and durability, has been a staple of Canadian winters for decades and now will do the same for New York's frigid winters. In addition, the store will offer Kanuk's first transitional collection for milder weather that just launched this fall. The New York location will be in Soho — at 75 Greene Street — Kanuk's first standalone boutique outside of its Quebec home.
The outerwear maestro will also debut its Fall/Winter 21' Core Collection of several outerwear styles, with each garment crafted using superior materials that weave together the brand's mastery with post-modern, edgy designs, ranging from functional puffers in micro-floral prints to insulated parkas in neon citrus hues. The pieces, incorporating Kana's signature designs and textures, are specifically designed to protect against nature's harshest weather conditions. The brick and mortar space has been designed by award-winning architecture studio Atelier Barda, evoking an urban utopia emblematic of Montreal's winter climate, and illuminated by Derek Porter studio and James Clotfelter Lighting Design, who were inspired by James Turell, to blur the boundaries of design, creating the illusion of the coats being suspended around the room.
The brand only recently decided to expand internationally, and it has already garnered the attention of world-renowned retailers, including SSENSE and United Arrows, amongst others. Sustainable by design, Kanuk has been proactively working towards quietly introducing further eco-innovations to their collections like withdrawing from fur and using recycled fabrics. "Inspired by Montreal's retro-cult character, the team of designers drew from the idealistic vision of the 60s and 70s that transformed the urban face of Montreal at that time and still inhabits the city today," explains Cécile Combelle Co-Founder, Atelier Barda. "The tension between utopia and nostalgia was something we wanted to explore in order to design a space that freely reinterprets Kanuk's history as much as its current evolution."
Shoppers can head to the store now, and if you're there early enough, catch all the exclusive styles Kanuk will debut at the inaugural NYC location at 75 Greene Street. Head to the brand's website now for more information on the U.S. store and to view the full Kanuk F/W 21' collection.