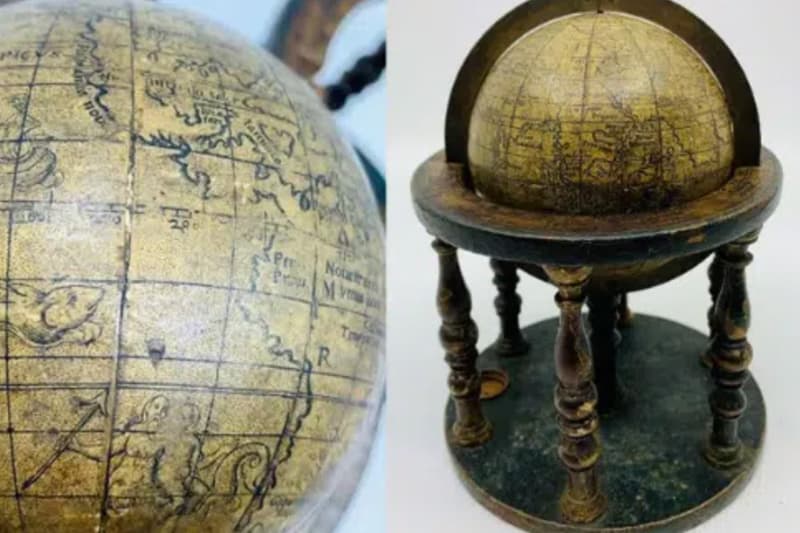 An Antique Globe Bought for $199 USD Sells for $154,000 USD
The object dates back to the mid-16th Century.
---
Last month, a buyer realized that a drawing that he bought for $30 USD at an estate sale is worth up to $50m USD. Similarly, a Welsh woman just sold an antique globe she bought last year for $199 USD for $154,000 USD — 770 times its base auction price.
The object was sold via Hansons Auctioneers in the UK to an undisclosed New York collector. The history of the antique is still relatively unknown, however, some researchers believe it once belonged to Major Edward Croft-Murray, a former keeper of prints and drawings at the British Museum.
Experts believe the antique dates back to the mid-16th Century, arguably one of the oldest globes to ever hit auction. "People would've been wearing ruffs and codpieces when they first handled this globe in Elizabethan England," said Jim Spencer, head of Hansons' Library Auction. If you really want to feel a grasp on how old the globe is, the map does not even include the country of Australia, which hadn't been discovered by European settlers until at least 50 years later.
Elsewhere, the historic Banksy piece 'Gorilla in a Pink Mask' is set to be offered as an NFT.