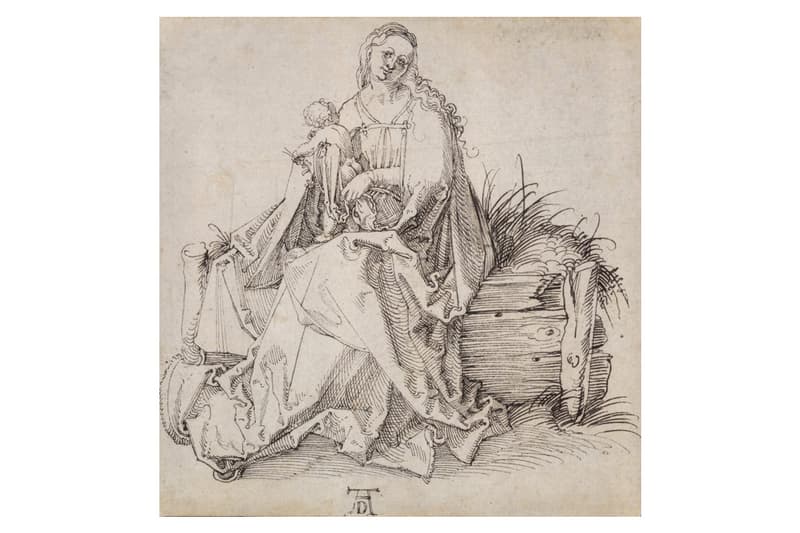 Man Buys $30 USD Drawing at Estate Sale That Is Believed to Be Worth Around $50 Million USD
Several experts confirmed that the art is the work of German Renaissance painter, Albrecht Dürer.
---
Imagine buying a $30 USD drawing from an estate sale and later finding out it could be worth up to $50m USD. That's what just happened to a Massachusetts man who bought an artwork four years ago that Agnews Gallery believes is an original drawing made by German Renaissance painter, Albrecht Dürer.
The undisclosed man simply bought the work because it was "a wonderfully rendered piece of old art, which justified purchasing it." The work was declared genuine by Christof Metzger, a head curator at Vienna's Albertina Museum, along with Giulia Bartrum, a former curator of the British Museum — both of which are leading authorities on Dürer's work.
According to The Art Newspaper, the drawing is suspected to have been made in 1503 as a preliminary study for Dürer's watercolor, The Virgin and Child with a Flower on a Grassy Bank.
The Boston man currently in possession of the work has tried to see the real value of the art for years. Having been denied by several curators, Clifford Schorer, a Boston collector and Agnews shareholder seriously considered the work and took it to a host of experts that confirmed the age of the paper to the artist's signature and watermark.
No price has been placed yet, but the owner will be "compensated for the three to four years of research" needed to fully authenticate it by the gallery.
Also happening in art, Pace Gallery has announced its inaugural NFT platform.