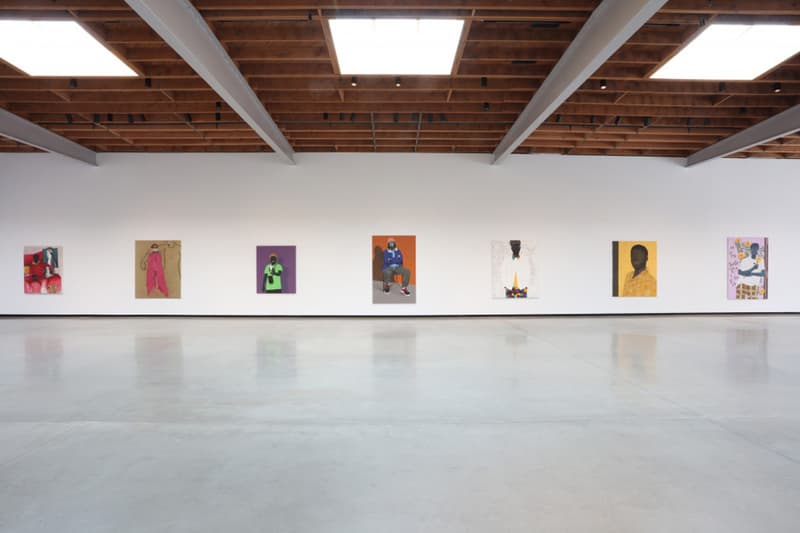 1 of 3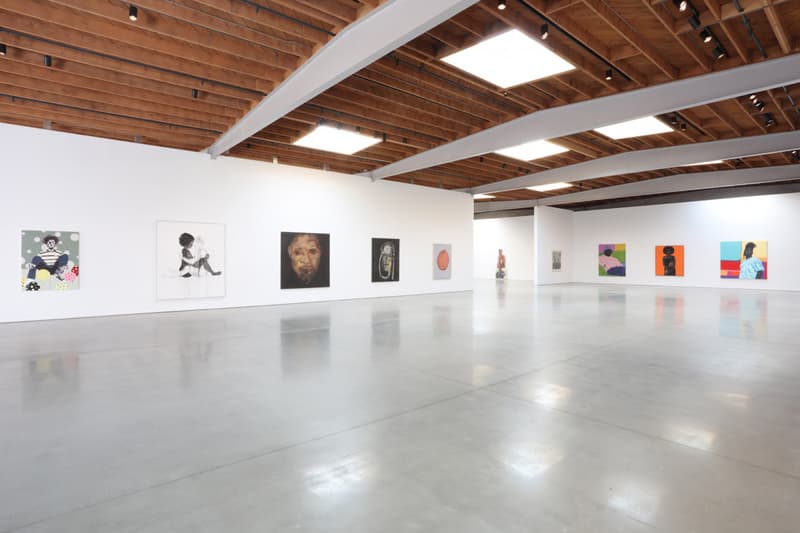 2 of 3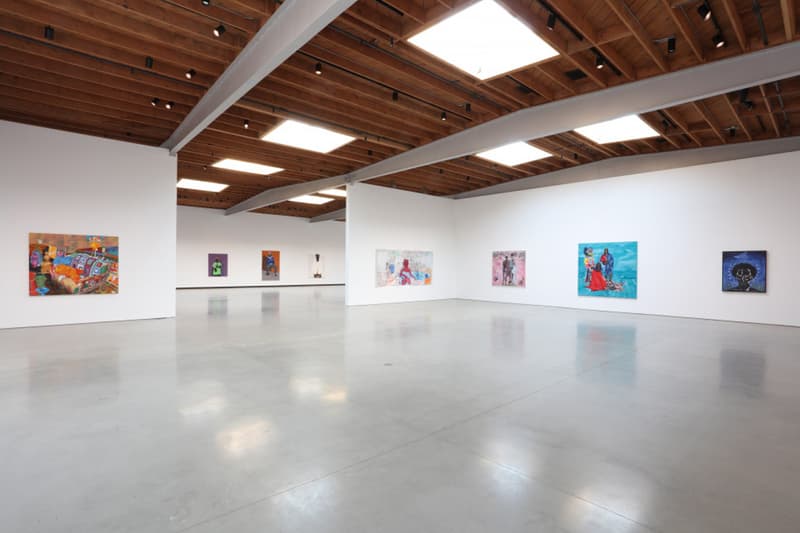 3 of 3
Kehinde Wiley Curates a Group Exhibition Celebrating Contemporary African Portraiture
Now viewing at Jeffrey Deitch Gallery in LA.
---
In addition to showcasing his Obama Portraits at LACMA, Kehinde Wiley has curated a new group show titled, "Self-Addressed," at Jeffrey Deitch Gallery in Los Angeles.
In conjunction with Black Rock Senegal and GOAT, the exhibition brings together a group of contemporary African artists living throughout the world who have each been tasked to create a self-portrait. Similar to Wiley's rendition of the presidential portrait, vibrant motifs and striking compositions dominate the work on display — offering a new exploration into identity, perception, authorship and control within the global stage.
By bringing together a range of international talent, "Self-Addressed" surveys the myth of the 'monolithic' Africa and what it means to be African for these artists. Full sales commissions will be donated to Black Rock Senegal — a one-to-three month artist residency program that Wiley founded in Dakar, Senegal. "Self-Addressed" will be on view at Jeffrey Deitch Gallery until December 23.
Also on view, KAWS unveils a new solo exhibition at Skarstedt Gallery.
Jeffrey Deitch Gallery
925 N Orange Dr,
Los Angeles, CA 90038
The artists participating in Self-Addressed are:
Stacey Gillian Abe
Tyna Adebowale
Juwon Aderemi
Omar Ba
Ngimbi Bakambana
Hilary Balu
Amoako Boafo
Dalila Dalléas Bouzar
Rehema Chachage
Félicité Codjo
Mbali Dhlamini
Ekene Emeka-Maduka
Yagazie Emezi
Teresa Kutala Firmino
Nonzuzo Gxekwa
Mwangi Hutter
Tosin Kalejaye
Talut Kareem
Banele Khoza
Lindokuhle Khumalo
Salifou Lindou
Epheas Maposa
Gael Maski
Nandipha Mntambo
Shabu Mwangi
Ludovic Nkoth
Collins Obijiaku
Harold Offeh
Temitayo Ogunbiyi
Oluwole Omofemi
Nengi Omuku
Zohra Opoku
Eniwaye Oluwaseyi
Thania Petersen
Zizipho Poswa
Otis Kwame Kye Quaicoe
Jerry Quarshie
Adjei Tawiah
Barthélémy Toguo
Moussa Traoré
Victor Ubah
Chukwudubem Busayo Ukaigwe
Uthman Wahaab
Sylvester Zanoxolo