Moncler Partners With Fortnite on In-Game Outfits, Accessories and More
Launching in the Item Shop on November 20.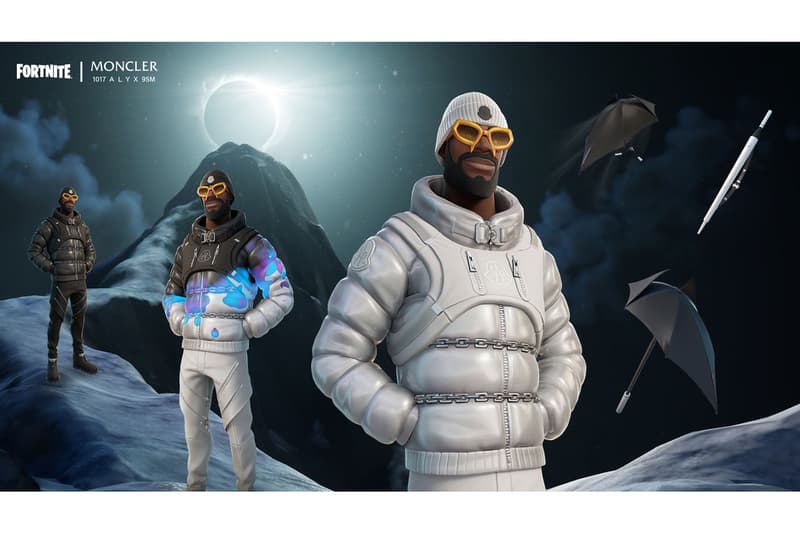 1 of 7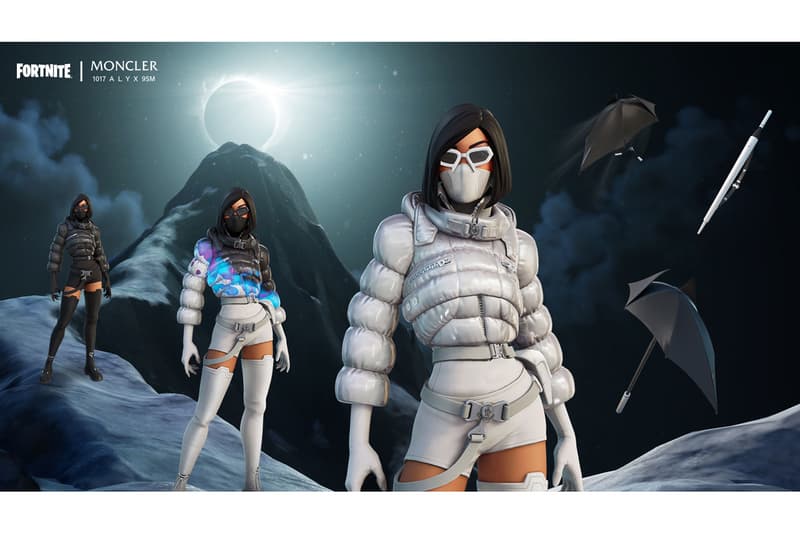 2 of 7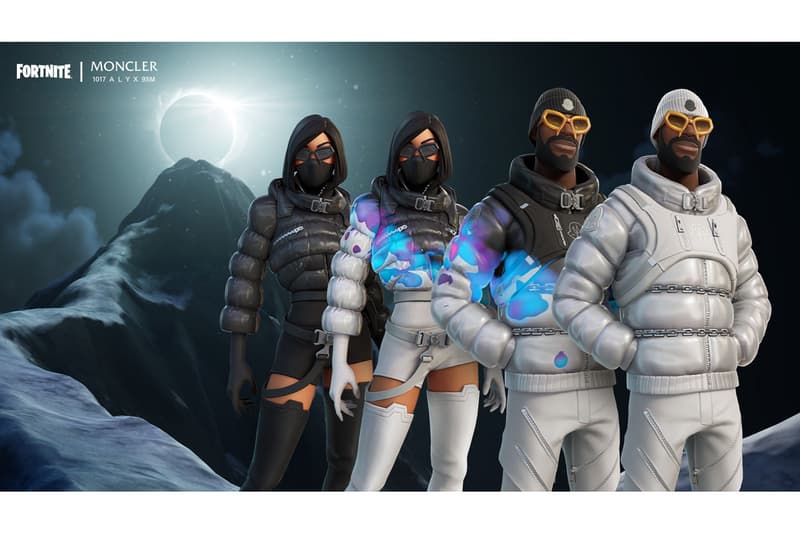 3 of 7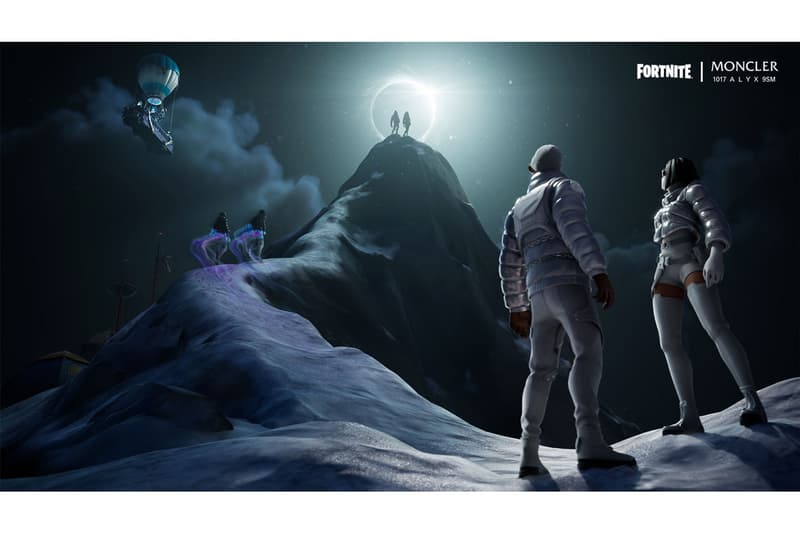 4 of 7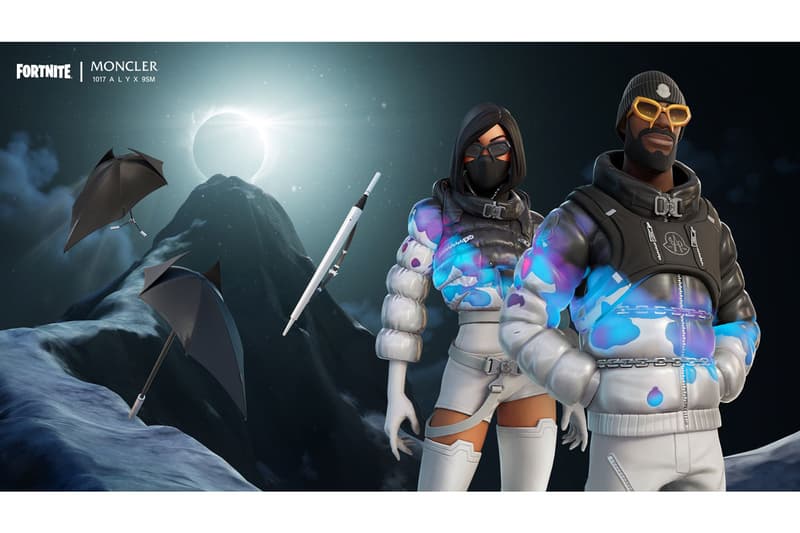 5 of 7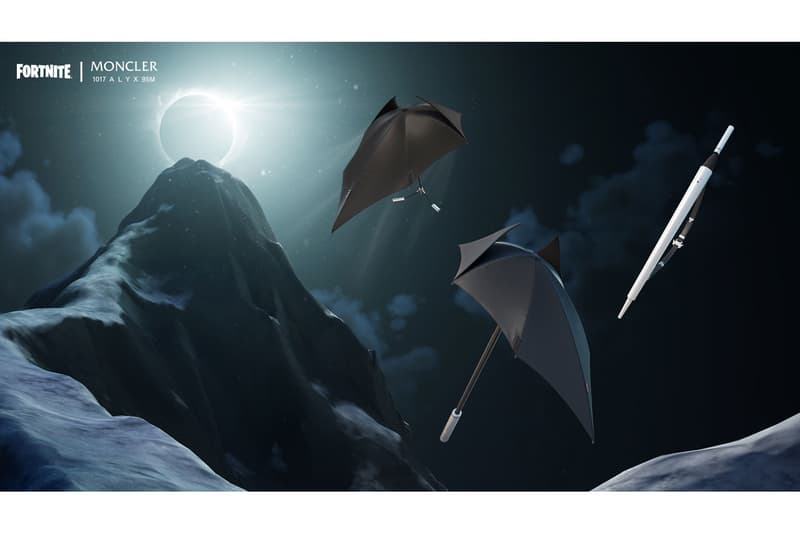 6 of 7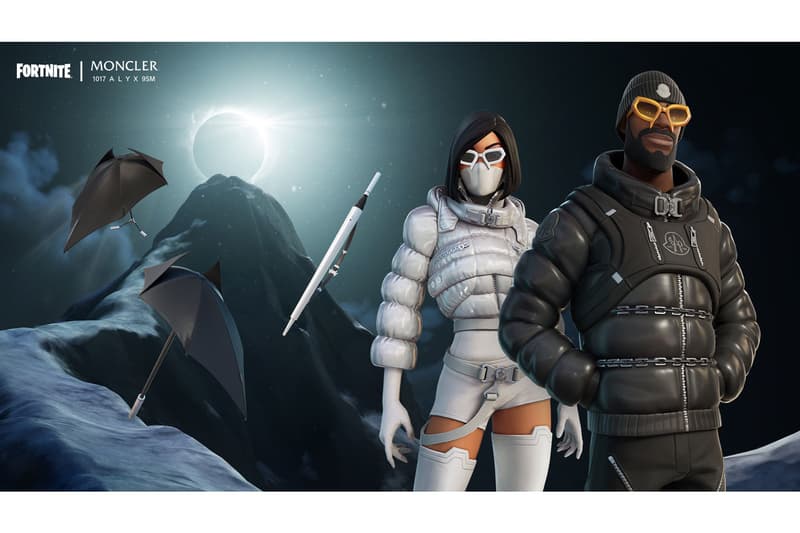 7 of 7
Following its recent collaboration with Balenciaga, Fortnite has returned with an all-new, fashion-punched partnership with French luxury label Moncler.
"Given Moncler's roots in culture, dedication to collaborations through the Moncler Genius program, and the recent 6 MONCLER 1017 ALYX 9SM collection's theme of light and dark, we felt there was a lot to work with between both brands," Emily Levy, Senior Manager of Partnerships at Epic Games, told HYPEBEAST.
Dubbed the "Moncler Classic Set," the catalog includes the Andre and Renee outfits, both of which are inspired by the aforementioned 6 Moncler 1017 Alyx 9SM collection crafted by visionary Matthew Williams. In the game, as players are ascending the mountain near Catty Corner, constructing a tower or elevating in several different ways, a new reactive base style allows each Moncler outfit to transition from light to dark as a player's altitude gets higher. In turn, a player's outfit will transition back from dark to light as their altitude decreases.
"Our team at Epic worked very closely with Moncler and Matthew Williams to bring these in-game designs to life," Levy said. "The increased amount of freedom in a digital space like Fortnite provided us the opportunity to be highly creative, which resulted in new reactive styles for these Outfits that transform from light to dark as players change altitude within the game."
Elsewhere in the collaboration, Fortnite has added several new accessories inspired by Williams' Moncler design codes, including an Umbra-Tube Back Bling, Umbra-Axe Pickaxe and a Para-Pluie Glider. Additionally, the partnership welcomes an all-new loading screen, titled the "Summit Loading Screen," which pays homage to the French imprint's heritage in the mountains.
Fortnite's Moncler collaboration marks the Epic Games title's latest foray into fashion — in September, the platform joined forces with Balenciaga to construct a series of in-game outfits and a limited-run of physical apparel inspired by the fashion house's far-reaching archives.
"Fashion is an important cultural element that needs to be part of the Fortnite ecosystem we are creating, just like music, sports or entertainment," Levy said. "While you might not think it, the player experience in Fortnite really revolves around fashion, in that all of our in-game Outfits and accessories support player fantasy, agency, and self-expression in a social environment."
Fortnite's Moncler outfits, accessories and loading screen will become available in the item shop on November 20 at 7 p.m. ET.
Elsewhere in gaming, Back 4 Blood's developer has finally acknowledged that the game is too difficult.