Dallas Mavericks Supposedly Set Date for Long-Awaited Retirement of Dirk Nowitzki's Jersey
No. 41 is reportedly set to go up the rafters in early 2022.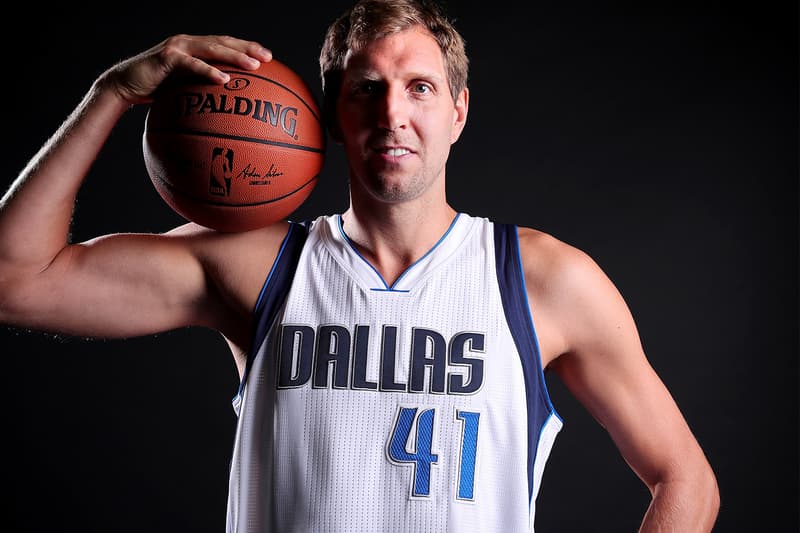 According to a tweet by NBA insider Marc Stein, the Dallas Mavericks are setting up to retire Dirk Nowitzki's No. 41 jersey at the start of next year during a home game against the Golden State Warriors. The 14-time NBA-All Star gave an emotional speech during his official retirement back in early 2019 and is now possibly getting officially embedded in the franchise's history.
The 7-foot power forward is the only player to ever play for one team for 21 seasons with 51,368 minutes recorded and was sixth on the list of the NBA scoring leaders when he retired. Just last month he was established in the league's 75th Anniversary Team and is among the likes of Clyde Drexler, Magic Johnson, Bob Pettit and Oscar Robertson as one of the five ambassadors for the monumental season.
Even without being inaugurated officially as a Mavericks legend just yet, the German former professional basketball player is as prominent as can be across the globe as he even led the franchise in a handful of all-time categories with 31,560 points, 11,489 rebounds, 1,281 blocks and 1,982 3-pointers in a total of 1,522 games played. Finalizing his career with an average of 20.7 points, 7.5 rebounds and 2.4 assists per game, he left the league as one of the greatest players of all time with his trademark fadeaway jump shot, versatility and scoring ability all the while nabbing the 2007 NBA Most Valuable Player Award and the 2011 NBA Finals Most Valuable Player Award. The 43-year-old legend is a special advisor for the Mavericks since June of this year.
Nowitzki's jersey retirement is slated to commence during the home game on January 5.
For more NBA news, Steph Curry explained Golden State Warriors' early success this season.