343 Industries Has Fixed 'Halo Infinite's Battle Pass Progression Issue
Kickstarted by a bunch of new "Play 1 Game" challenges.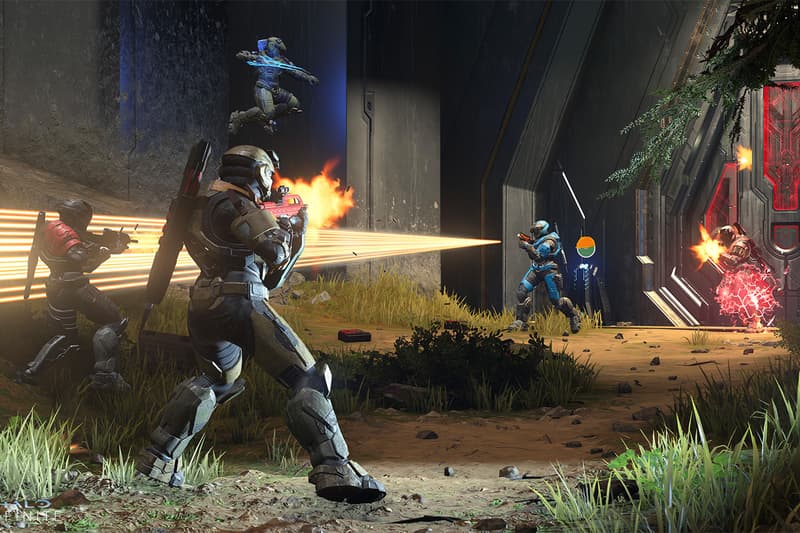 Despite launching to massive popularity, the free-to-play multiplayer portion of Halo Infinite has been plagued by a few core issues since its release, the most significant one being issues with its Battle Pass progression. Thankfully, 343 Industries has now remedied the situation.
Announcing the changes over on Twitter, the developer listed a series of tweaks to the system to ensure you'll no longer be stuck at level one. Kickstarting the list of updates is a series of what Halo community manager John Junyszek calls "Play 1 Game" challenges, where you'll gain XP from simply playing the game every day in the way that you want, ensuring consistent progression. To balance things out, the developer has also removed several weekly challenges from Battle Pass, fixing bugs for others along the way. XP boosts will also have longer durations now, doubling the original 30 minutes to one hour, which will come in handy for those larger games like Bit Team Battles.
Of course, these new features are only the beginning, and Junyszek says that the team will continue to monitor the situation and make further improvements down the line. "We'll be watching these changes closely to make sure they have the positive impact we all want on your progression," he said. "This is only our first step – we are committed to continue evolving these systems but it will take time."
To address the feedback on Battle Pass progression we will be making targeted tunings to our model later this week.

To start, we'll be adding "Play 1 Game" challenges to help make sure you consistently progress through the Battle Pass by playing matches the way you want.

— John Junyszek (@Unyshek) November 18, 2021
#HaloInfinite players can now earn XP by completing matchmade games. The "Play 1 Game" Daily Challenge is worth 50 XP each. The Challenge deck is also being updated to better serve players of all skill levels. (1/4)

— Halo Support (@HaloSupport) November 18, 2021
Elsewhere in gaming, Call of Duty: Vanguard is finally nerfing shotguns after widespread complaints from its player base.