Ford and GM Are Entering the Chip Market To Overcome Supply Shortages
Partnering with chipmakers across the world.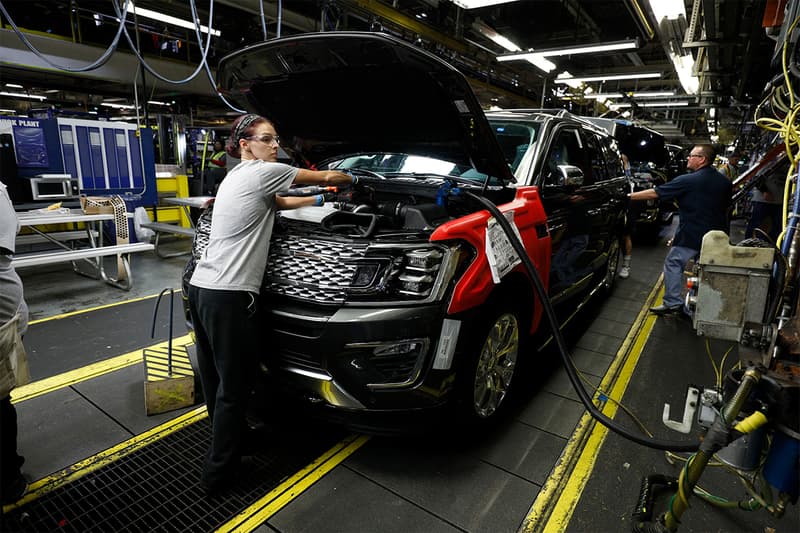 With the automotive industry becoming one of the biggest victims of the global microchip shortage, various automakers including Ford and General Motors are now hoping to remedy the situation by creating chips themselves.
According to a new report from The Wall Street Journal, both American automakers are now looking at taking matters into their own hands by working with various semiconductor manufacturers across the globe to increase manufacturing volumes together. A recent press release from Ford has announced a non-binding collaboration with manufacturing powerhouse GlobalFoundries, which will eventually aid the automaker in bringing chip development in-house. "We feel like we can really boost our product performance and our tech independence at the same time," explains the company's VP of vehicle embedded software and controls, Chuck Gray.
At the same time, Ford's competitor GM is also moving into the industry. During a call with investors on Thursday, the firm's president Mark Reuss said that GM is currently working with numerous semiconductor manufacturers to improve profit margins while lowering the complexity of production. As the automaker's vehicles become more technologically advanced and reliant, "We see the semiconductor requirements more than doubling over the next several years," Reuss remarked.
GlobalFoundries senior VP Mike Hogan emphasized that these new partnerships would be beneficial to both the tech and automotive sectors. "This is a great example of how you take a crisis and turn it into an opportunity," Hogan said.