Isaiah Rashad Adds Four New Tracks to 'The House Is Burning' Deluxe Edition '[homies begged]'
Featuring new contributions from Project Pat, Juicy J and more.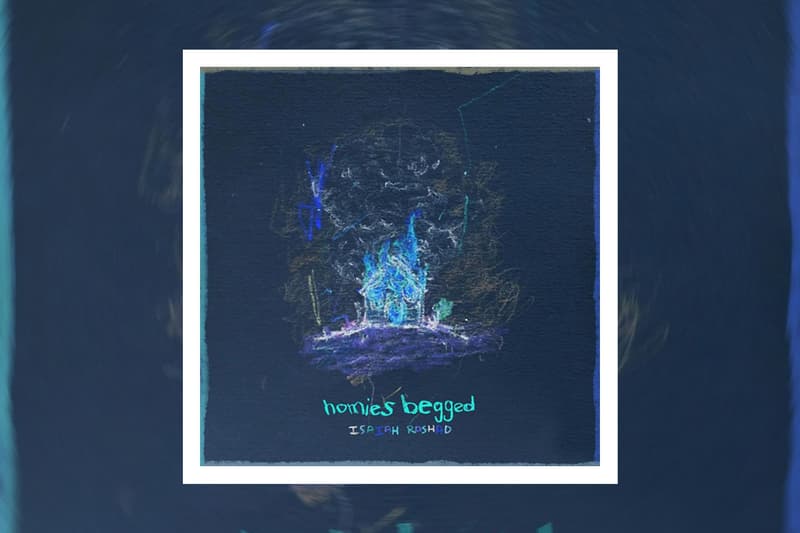 Isaiah Rashad has released the deluxe edition of his latest album The House Is Burning, entitled [homies begged].
Clocking in at approximately an hour, the newest version features a total of four new tracks including a remix of "RIP Young" with Project Pat and Juicy J, "Deep Blue" with Young Nudy, "Geordan Favors" with Deante Hitchcock and "Donuts" with UMI. "AFTER A SOLDOUT TOUR AND MEET N GREETS FULL OF YALL SAYING DROP THIS & DROP THAT.. HOW BOUT A FEW LOOSIES FOR THE PPL THAT SUPPORT ME THE MOST.." Rashad shared on Instagram.
The House Is Burning originally dropped in late July and marks Rashad's first full-length effort since 2016's The Sun's Tirade. "For new people, if they hadn't heard me before, I'd like them to walk away and be like, 'Damn, he's good at making a lot of different stuff,'" he previously told GQ of the album. "If you've been a part of this sh*t, I'd want you to be like, "Damn, he gave me a good update on his life and he's still giving me stuff that's going to help me during my day when I'm going through my own sh*t."
Stream Isaiah Rashad's The House Is Burning [homies begged] on Spotify and Apple Music.
In other music news, TIDAL has lunched a free membership tier.