Reese's Super King Offers Over One Foot of Peanut Butter Cups
Enough to satisfy anyone's tastebuds.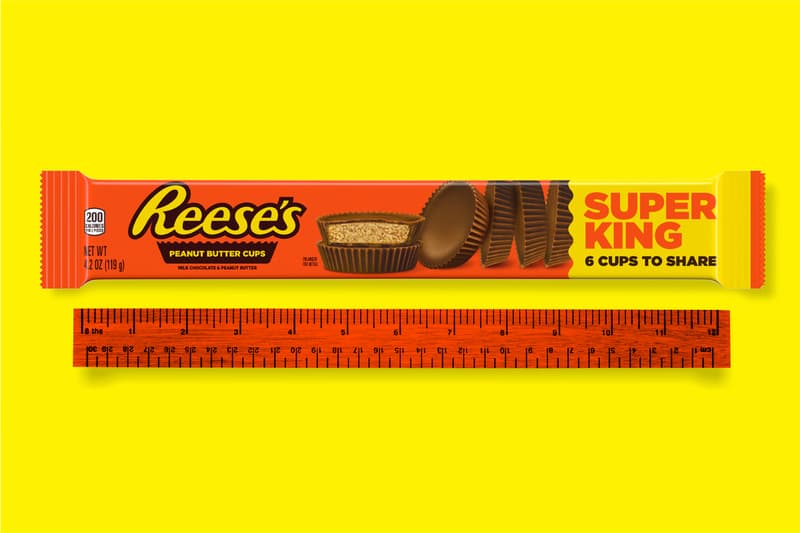 Reese's is back with a new ruler on the candy scene, this time introducing the brand's largest and most shareable offering.
Measuring over one foot in length, Reese's Super King is giving all chocolate peanut butter fans a new way to enjoy their most classic treat. With six peanut butter cups under the same wrapper, Reese's Super King is giving fans the opportunity to divulge while still sharing with others. The 13 inch-long packaging is enough to satisfy your own tastebuds and everyone else's too. Currently, the Reese's King Size only offers two milk chocolate and peanut butter cups. The newest product exponentially increases the offering in one product, perfect for chocolate and peanut butter lovers everywhere.
Expect the Reese's Super King to release at participating grocery stores nationwide soon. For more information check out Hershey.
Elsewhere in F&B, McDonald's Japan's wildly spicy rice burger is not for the faint of heart.