This NFT Design Space Allows You To Work and Play in Virtual Reality
Part installation, part architectural design anchored in the metaverse.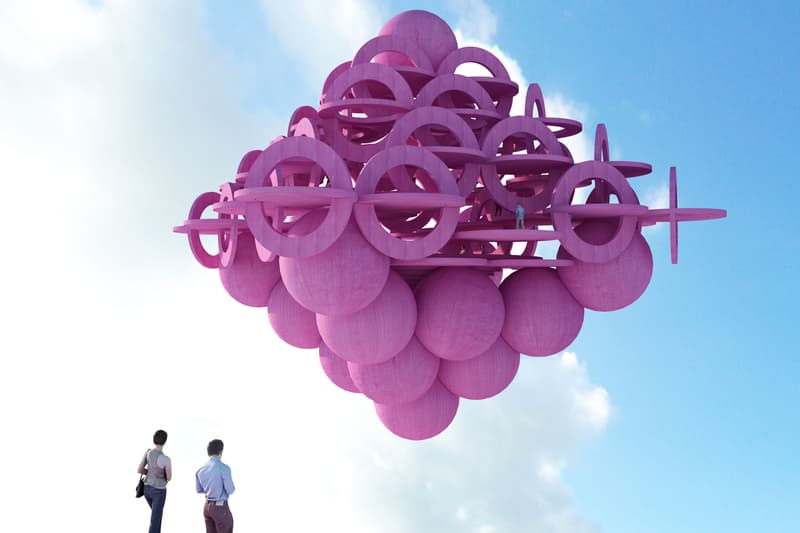 1 of 5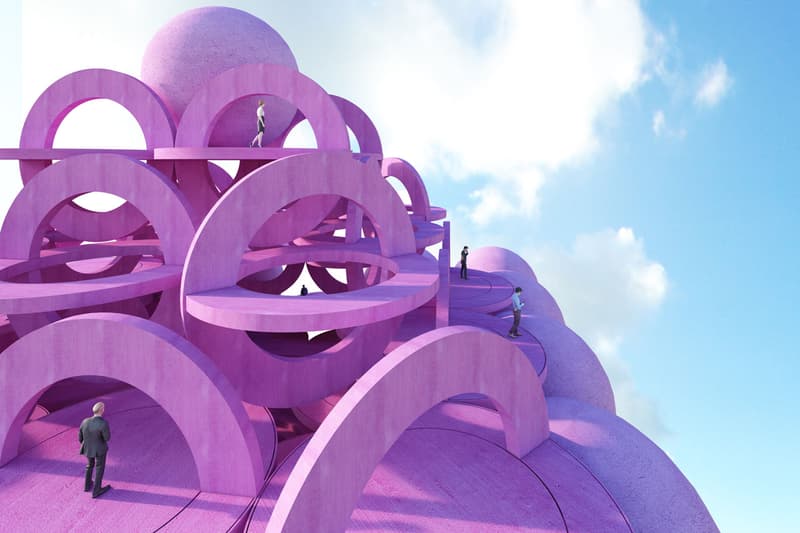 2 of 5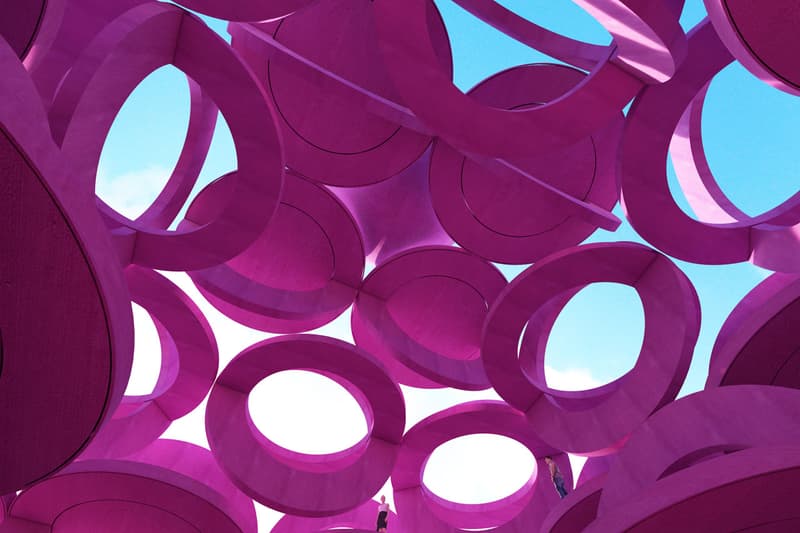 3 of 5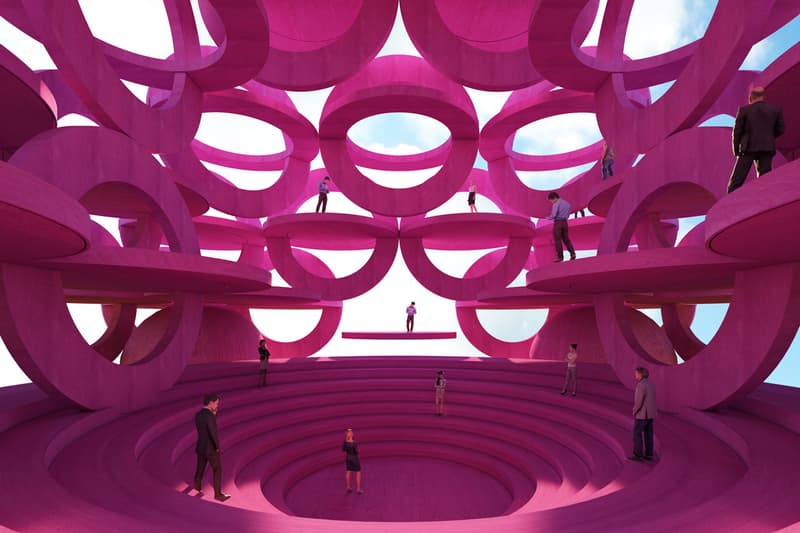 4 of 5
5 of 5
Benny Or Studio, backed by digital artist Krista Kim, is auctioning off an interactive NFT titled "The Meeting Place" on digital art marketplace SuperRare.
Conceived by artists Benny Or and Cyril Lancelin, "The Meeting Place" is meant to function as a work and play space anchored in virtual reality. Part installation, part architectural design, the NFT is integrated with Spatial, a 3D design and augmented reality/virtual reality platform, and can be utilized on other metaverse platforms too.
"This project is the first generation of immersive metaverse spaces that are readymade and interoperable," Kim said on why she chose to support this project. "More readymade spaces like this will increase in demand because we need out-of-this-world spaces that defy the laws of physics and stretch our imagination. Art and architecture are one in the metaverse."
The bright pink exterior hosts a space that can be optimized for a variety of uses, like hosting a virtual art gallery, developing a coworking space or acting as a meeting room. Hosting "The Meeting Place" on Spatial allows users to upload 2D images and 3D models and interact with them as they would in the real world, bringing the space to life.
Or told HYPEBEAST that when he first connected with Lancelin, they quickly bonded over a shared belief that digital worlds should be more than mere replicas of the physical world.
"Untethered by function and physics, we were inspired by the possibility that a virtual space could be both architecture and art," he said. "'The Meeting Place' is our vision for what the metaverse can become — a place of beauty and inspiration."
Or explained that  "The Meeting Place" was developed to bridge the gap between virtual experiences and physical spaces. The building — an inverted triangle floating in the air — is surrounded by concrete textures and blue sky, meant to make the piece feel "familiar" while also maintaining a sense of whimsy. This intentional design invites collaboration and interaction.
"We wanted people to feel happy when they're there," he said. "By providing them a place that they genuinely want to be, it encourages them to invite others to join."
"The Meeting Place" will be sold on November 18, 2021, in a two-day auction. It is currently hosted on Spatial, but can also be moved to other XR platforms.
In other news, NFT Magazine is hosting a crypto art fair in NYC.