Pringles' New Wavy Loaded Nachos Packs a Spicy Punch
Your classic nachos flavor minus the mess and sogginess.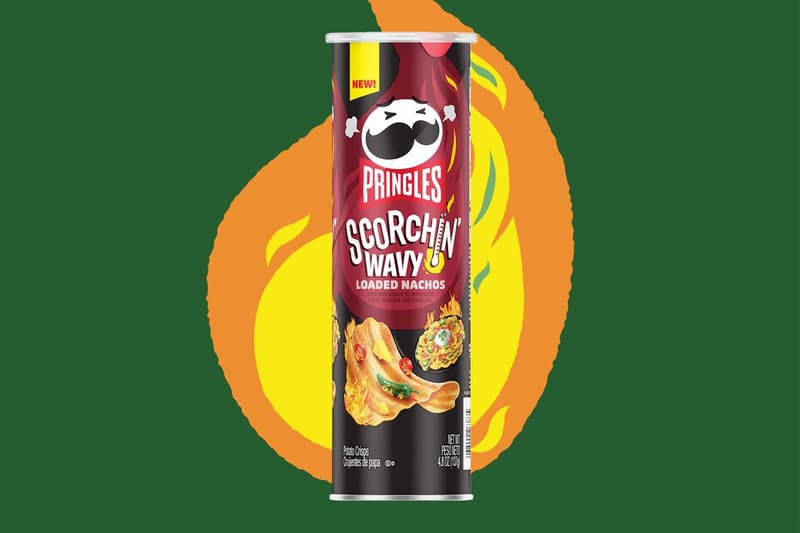 With quite a lengthy lineup at hand just within this year alone, Pringles is launching a new Wavy Loaded Nachos chips flavor with the combination of its Schorchin' series for a fiery hot experience. The stackable potato chips company last released a Scorchin' Sour Cream & Onion following a Wavy Pineapple Habanero edition which tastes like a tropical getaway.
Usually, the snack brand unveils new editions within its own segregated category but is now fusing two together to emphasize the latest jam-packed flavor. Stacked with flavors of cheese, sour cream, corn tortilla, spicy jalapeño and cayenne pepper, the wavy chips resemble your classic nachos sans the extra mess and tendency to get soggy from all the saucy toppings. Now you can experience the fan-favorite dish with an extra crunchy texture and a spicy kick.
Grab a bag of Pringles' Scorchin' Wavy Loaded Nachos which are now available at select retailers nationwide until supplies. The brand will be launching its 4.8 oz cans for $2.09 USD by 2022.
Elsewhere in food, DJ Khaled launched a global chicken wing delivery restaurant.