Toyota Reveals its 11,000 HP GR Supra Funny Car
330 mph in under four seconds.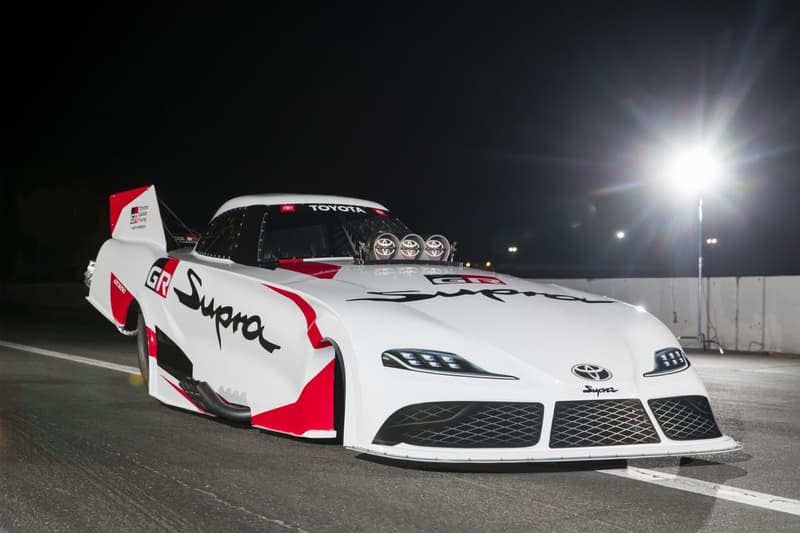 1 of 5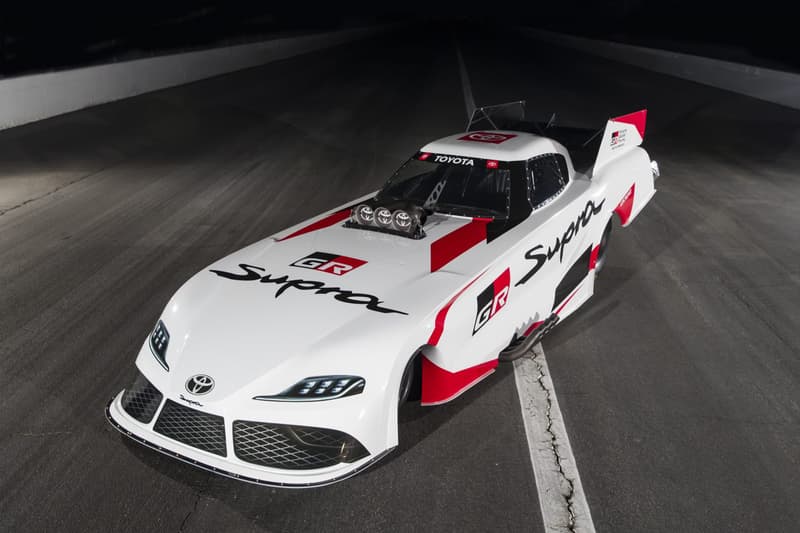 2 of 5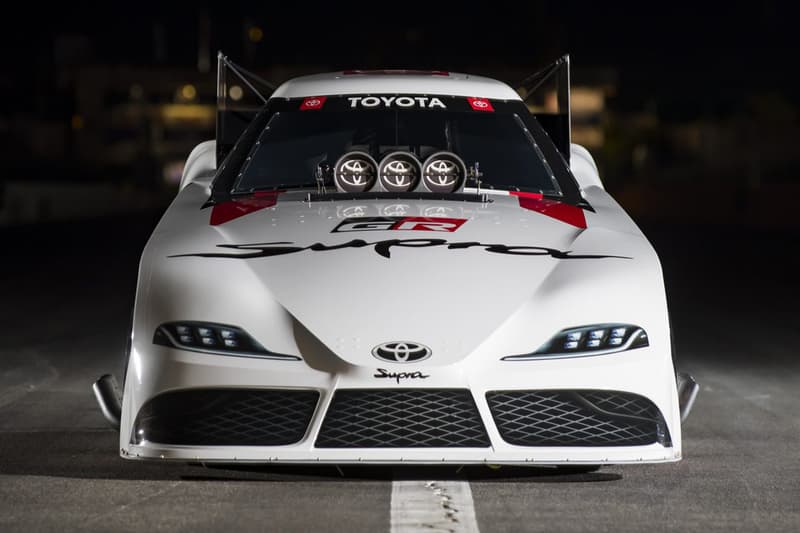 3 of 5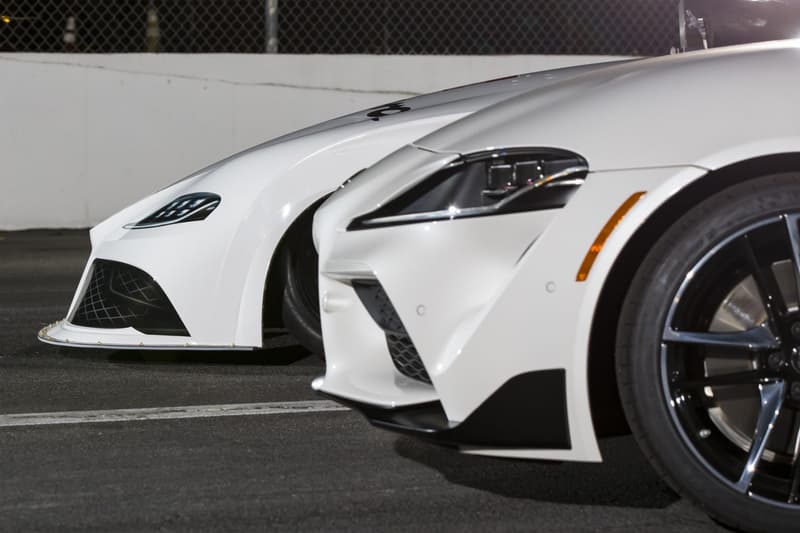 4 of 5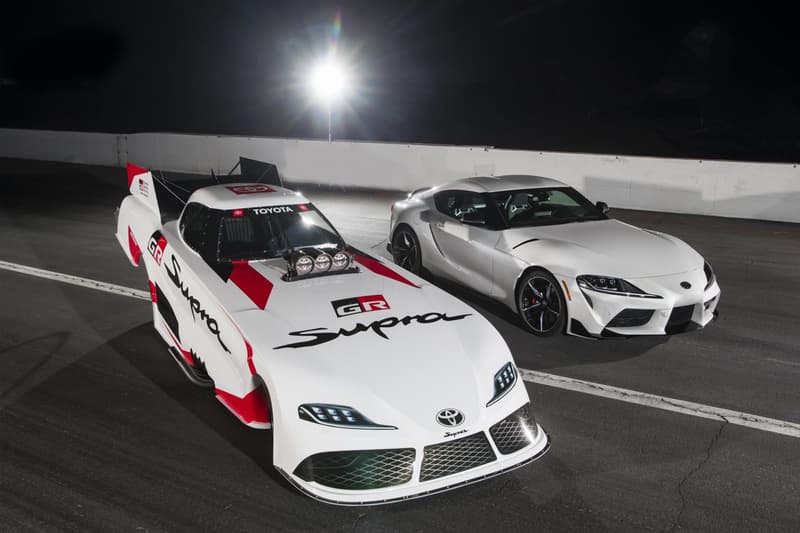 5 of 5
Toyota has revealed its new race car design for the 2022 NHRA Funny Car Championships, changing its entries from Camry to GR Supra bodies.
The NHRA Funny Car competitions are straight-line quarter-mile drag races that date back to 1969. In contrast to the narrow needle-shaped top fuel dragsters, the rear-wheel-drive Funny Cars feature carbon-fiber bodies that resemble the conventional exterior of production cars. Toyota has competed with the Camry Funny Car model since 2012, and the reworked GR Supra pictured above makes its debut in the season kickoff event in Pomona, California in February of next year. The other manufacturers currently represented in the National Hot Rod Association, include Ford with the Mustang, Chevrolet with the Camar0, and Dodge with the Charger.
While the car vaguely resembles the production Supra in aesthetics, the Funny Car GR Supra swaps the BMW six-cylinder with a supercharged 8.2-liter V8 that delivers 11,000 horsepower to the giant back wheels. The drivers were heavily involved with the car's development, and new safety improvements provide them with more visibility, more room around their helmets, and additional safety foam in the cockpit as they accelerate to over 330-mph in under four seconds.
"After 10 years of fielding the Camry in NHRA Funny Car competition, it's really exciting for us to be moving to the GR Supra and ultimately the next generation of Funny Cars for NHRA," said Paul Doleshal, group manager of motorsports for Toyota Motor NA in a statement. "Our team at TRD (Toyota Racing Development) along with the design team at Calty worked hard to incorporate as many features from the production GR Supra into the Funny Car that J.R. Todd and Alexis DeJoria will drive in 2022."
In other news, a Demon Slayer-themed Nippon Airways jet takes flight in January