'Demon Slayer'-Themed Nippon Airways Jet Takes Flight in January
In-flight announcements will be made with the anime characters' voices.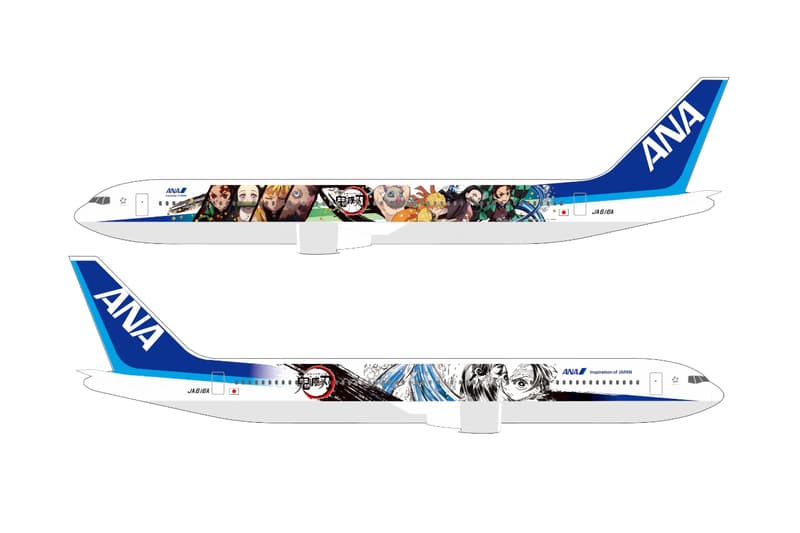 ANA has revealed a new jet design based on the popular manga and anime franchise Demon Slayer. The uniquely adorned B-767 jet seen above will begin flying domestic routes in Japan beginning late January of next year with a second Demon Slayer-themed aircraft planned for operation beginning in March.
"We are excited to partner with Demon Slayer to generate excitement and share Japanese culture with a wider audience," said Junko Yazawa, senior vice-president of customer experience management and planning at ANA.
The first special Demon Slayer jet will display artwork featuring the characters Tanijiro, Nezuko, Zenitsu, and Hashibira on one side and an ink painting of Tanjiro on the other. In addition to the exterior design upgrades, ANA will also introduce in-flight announcements with the characters' voices, serve drinks in specially designed paper cups, and provide anime-inspired Menko toys for children. For in-flight entertainment, all 26 episodes of the Kimetsu no Yaiba anime will be screened, and five songs from the show will be available as part of the audio program.
In other news, take a closer look at PLAYBOY's revived "Big Bunny" private jet.