Lil Nas X Receives GQ Men of the Year Cover
Along with Tom Holland and Giannis Antetokounmpo.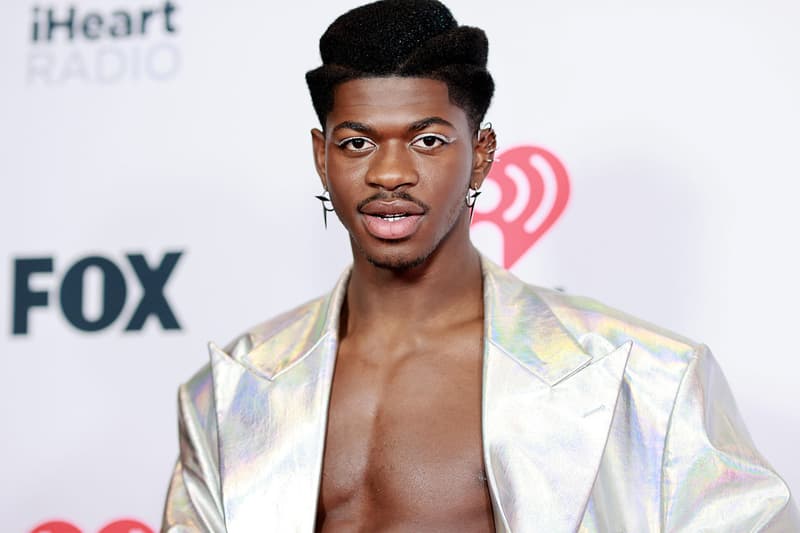 Lil Nas X is one again making headlines, this time as one of GQ's Men of the Year cover model.
The Grammy-winning singer has been announced as one of three cover headlines for this year's GQ Men of the Year covers alongside 2021 NBA Champion Giannis Antetokounmpo and Spider-Man actor Tom Holland. Since coming out as gay in 2019, Lil Nas X has been outspoken about the evolution of the rap industry when it comes to LGBTQ representation.
In the GQ interview he shared his thoughts regarding LGBTQ issues and what it is like being a queer entertainer, "I do feel like this newer generation of rappers who are coming in, and the ones who are here, are going to have to reshape their thoughts. Because change is happening. There's going to be so many gay rappers. There's going to be more trans people in the industry and whatnot. Ten years from now, everything that I'm doing won't even seem like it was shocking."
Lil Nas X first rose to fame with the release of his genre-bending 2019 country rap single "Old Town Road" with Billy Ray Cyrus. The track hit platinum status 14-times, the most for a single in the history of the Recording Industry Association of America.
Presenting the first GQ 2021 Men of the Year cover star: @LilNasX #GQMOTY https://t.co/9ElCMQGmkq pic.twitter.com/Nbj4OPsgp0

— GQ Magazine (@GQMagazine) November 15, 2021
Introducing #GQMOTY 2021: musician of the year @LilNasX, athlete of the year @Giannis_An34, and superhero of the year @TomHolland1996 https://t.co/YZuUpUzofm pic.twitter.com/Z1MWo5sq6i

— GQ Magazine (@GQMagazine) November 15, 2021
In other music news, Snoop Dogg unveils stacked tracklist for his 19th studio album Algorithm.