Snoop Dogg Unveils Stacked Tracklist for 19th Studio Album 'Algorithm'
Featuring supergroup Mount Westmore, Mary J. Blige and more.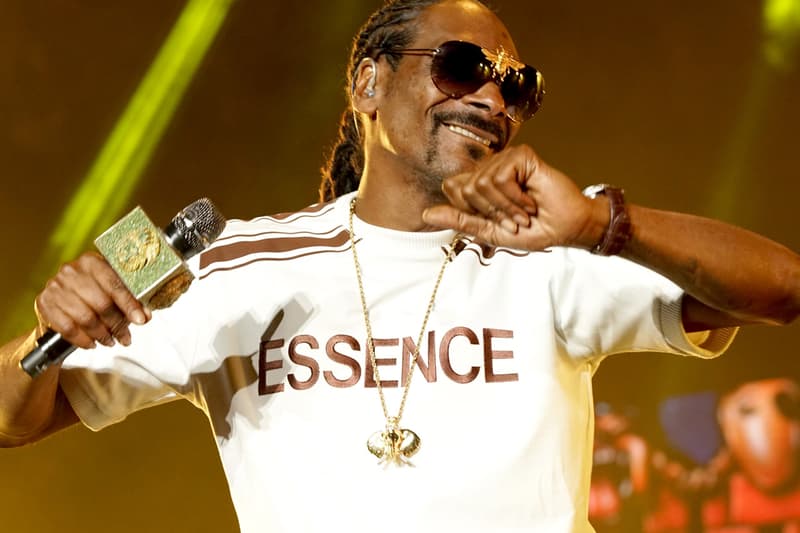 With a new record on the way, Snoop Dogg has shared the official tracklist for Algorithm.
The stacked 25-track project marks his first release as Def Jam's Executive Creative and Strategic Consultant and will feature appearances from the likes of Mary J Blige, Ty Dolla $ign, Benny The Butcher, Jadakiss, Busta Rhymes and supergroup Mount Westmore with Ice Cube, E-40 and Too Short. Algorithm will mark Snoop's second full-length release of the year following From tha Streets 2 tha Suites, which dropped on 4/20.
Over the weekend, it was revealed that Snoop had signed Benny The Butcher to Def Jam. "I'm on Def Jam Records right," Snoop said in an interview. "I'm a creative consultant executive, and just to let you know that it don't exist no more, I'm going to announce on your show that I just signed Benny The Butcher, and he is one of the hardest rappers up out of Buffalo, New York. So that's showing that there are no more lines to be crossed. We are doing what we're supposed to be doing. The butcher's coming."
Meanwhile, the Griselda titan shared on Instagrma, "Signed my major deal finally this for DJ Shay. Griselda x B$F this is BIG…Huge Buffalo we did it again."
Take a look at the tracklist below. Snoop Dogg's Algorithm drops November 19.
Snoop Dogg Algorithm Tracklist:

1. Snoop Dogg – Intro
2. Redman & Method Man – Alright (feat. Nefertitt Avani)
3. Snoop Dogg – No Bammer Weed
4. Eric Bellinger, Snoop Dogg & Usher – New Oldie
5. Fabolous & Dave East – Make Some Money (feat. Snoop Dogg)
6. Malaya – Anxiety
7. Jane Handcock – Like My Weed
8. YK Osiris – Applying Pressure (feat. Snoop Dogg)
9. Blxst & Snoop Dogg – Go To War
10. October London – I Want You
11. August 08 – Gyu (feat. Ty Dolla $ign & Bino Rideaux)
12. Malaya – Inspiration
13. Mount Westmore (Snoop Dogg, Ice Cube, E-40 & Too Short) – Big Subwoofer
14. Snoop Dogg, Benny The Butcher, Jadakiss & Busta Rhymes – Murder Music
15. Heydeon – Been Thru
16. Snoop Dogg – Qualified (feat. Larry June & October London)
17. Choc – Everybody Dies
18. Jane Handcock – By & By
19. Snoop Dogg & DJ Cassidy – Diamond Life (feat. Mary J Blige)
20.Jane Handcock – Whatever You On
21. Nefertitti Avani – Make It Last
22. Snoop Dogg – No Smut On My Name (feat. Battle Loco & Kokane
23. Snoop Dogg – Get My Money (feat. Prohoezak)
24. Camino – Steady (feat. D Smoke & Wiz Khalifa)
25. Snoop Dogg – Outro
In case you missed it, 50 Cent might be working on a TV series that focuses on Snoop Dogg's 1994 murder trial.