50 Cent Could Be Working on New Series About Snoop Dogg's 1994 Murder Trial
The Long Beach rap legend is set to appear on Fif's 'BMF.'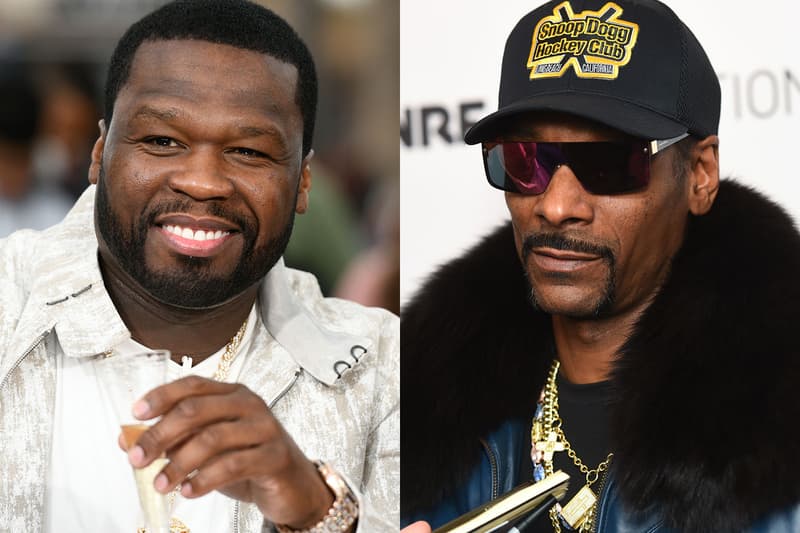 50 Cent's next TV project could focus on Snoop Dogg's murder trial from 1994.
While no one has officially confirmed or announced the news, Fif took to Instagram and posted two photos of Snoop in the court room with a caption that read:
"I'm afraid this is going to be a problem for everything on Tv. A moment in time ( MURDER WAS THE CASE ) when the dream you have been wishing for feels like a nightmare. You think you know. you have no idea. @snoopdogg story is crazy. BOOM. Green Light Gang. I DON'T MISS @bransoncognac @lecheminduroi."
The "Green Light Gang" could mean that 50 and his team received the go signal from the studio to start developing the series, while "MURDER WAS THE CASE" refers to the film Snoop starred in. The Long Beach rap legend, known as Snoop Doggy Dogg at the time, was charged with first and second degree murder of Philip Woldemariam in 1993. Snoop and his bodyguard were eventually acquitted.
In related news, take a first look at Eminem as White Boy Rick on 50 Cent and Starz's BMF.