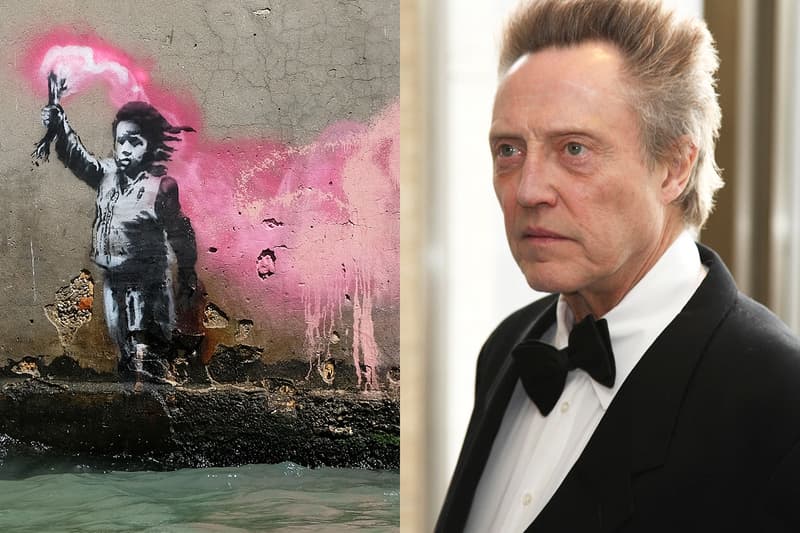 Christopher Walken Intentionally Destroys Genuine Banksy Piece for TV Show
'The Rat' was featured in the finale of the BBC drama 'The Outlaws.'
---
Christopher Walken painted over a genuine Banksy piece to close out the BBC drama series, The Outlaws.
For the show's series finale, Walken's character Frank, joined by his probation officer Diane, can be seen finishing his community service by painting over graffiti. He uncovers the monochromatic Banksy piece, entitled The Rat, and the artist tag above it and tries his best to convince his probation officer that the art should be left alone. She isn't phased by his feelings for The Rat, however, so Frank ends up rolling over the piece to end the show.
A statement was made to CNN on behalf of The Outlaws, confirming that the scene featured a real Banksy piece and that Walken's actions effectively destroyed the one-of-a-kind piece. "We can confirm that the artwork at the end of 'The Outlaws' was an original Banksy, and that Christopher Walken painted over that artwork during the filming of this scene, ultimately destroying it," the statement read.
Elsewhere in art, Epic Games and Radiohead have shared the trailer for their upcoming collaboration, "KID A MNESIA EXHIBITION."