Silk Sonic Shares Smooth Debut Album 'An Evening With Silk Sonic'
Hosted by Bootsy Collins and featuring Thundercat.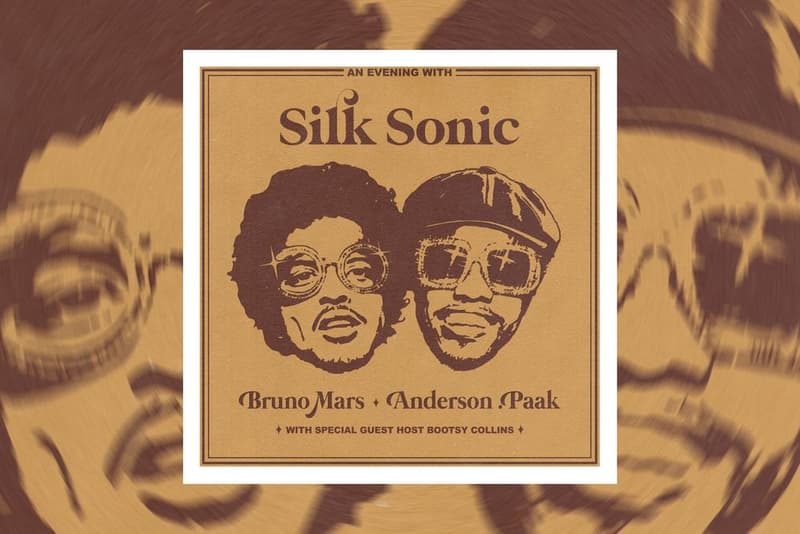 Silk Sonic, the power duo comprised of Anderson .Paak and Bruno Mars, have finally dropped off their highly-anticipated debut album An Evening With Silk Sonic.
Clocking in at just over half an hour, the nine-track record is hosted by Parliament Funkadelic member Bootsy Collins and features only one guest appearance from Thundercat on "After Last Night." Heavily inspired by soul and funk music from the 1970s, .Paak and Mars mainly explore the themes of relationships and women with catchy tunes and simple yet cheeky lyricism.
Earlier this year, the pair spoke to Apple Music's Zane Lowe and shared that the Silk Sonic project began from a studio session in 2017. "It snowballed. And it was like, well, want to come back tomorrow? And we kept coming up with music. It felt like why you fall in love with music in the first place. And jamming with your buddy… There's no plan, just working out the parts and trying to excite each other," Mars explained.
Stream Silk Sonic's An Evening With Silk Sonic on Spotify and Apple Music.
In other music news, Travis Scott and his team addressed the families affected by the Astroworld tragedy.