Twitter Acquires Threader App To Build Out Exclusive Features for Twitter Blue
The app curates Twitter threads into a single page.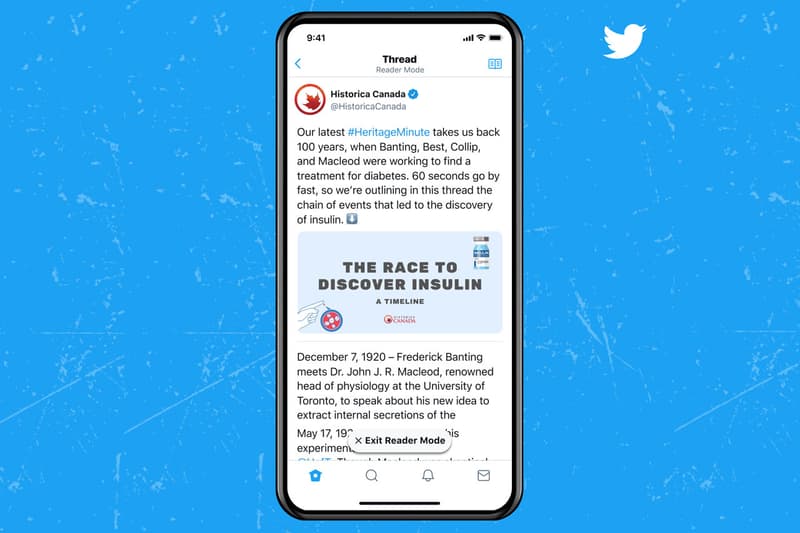 Twitter has acquired Threader, an app that curates Twitter threads into a single page, as part of the expansion of its paid Twitter Blue subscription service.
Last week, the company announced that its enhanced Twitter Blue experience is now available in the United States and New Zealand across iOS, Android and web for $2.99 USD/$4.49 NZD per month. The add-on service offers exclusive features and perks, like ad-free articles and the ability to undo a tweet.
In a blog post on Monday, Threader said it has been acquired by the social media giant and will shut down on December 15. The company was created in 2017 after realizing that many Twitter users wanted to share content that was longer than the 280 character limit. Threader was previously featured as Apple's App of the Day and gets over 1 million page views every month.
"We've recently built a similar reading experience at Twitter, which is now available as part of Twitter Blue," the company's founders wrote. "Through Twitter Blue, you'll get access to features like Reader, which turns long threads into an easier-to-read experience, and Bookmarks Folder, a feature requested by many of you, that lets you save and organize your favorite threads."
"We're so stoked to turn Threader into a native experience on Twitter!" they added.
Users can subscribe to Twitter Blue on the platform's main menu.
In other news, Twitter is building out an entire team dedicated to crypto.