'Squid Game' Director Reveals Alternate Ending To Show
Discussing his decision to change the fate of Gi-hun.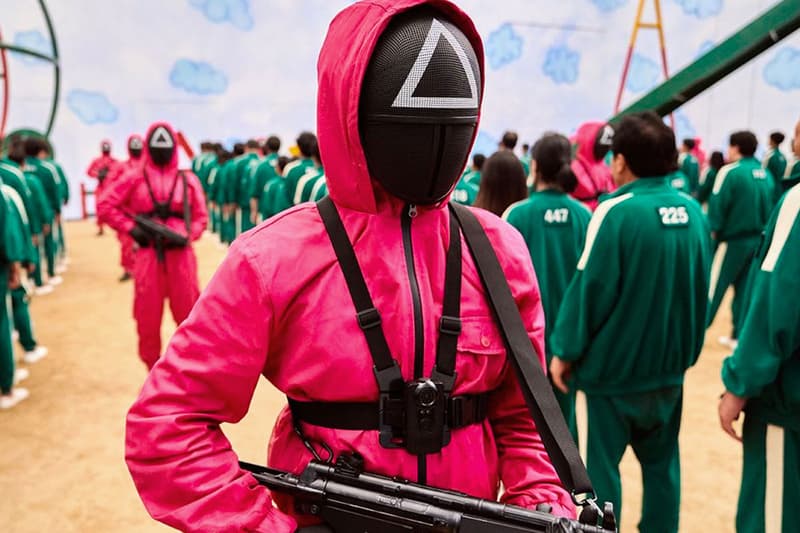 Spoilers ahead for Squid Game.
The director of the Netflix Korean drama that took over the world has finally unveiled how he chose the ending for Squid Game. Director Hwang Dong-hyuk recently spoke to Entertainment Weekly about the alternate ending he had in mind for Gi-hun, better known as Player 456.
In the interview, Hwang revealed that he did have a different narrative for the show which saw Gi-hun actually get on the plane to see his daughter, leaving the temptation of the game behind. Hwang said,
"We actually wrestled between two different scenarios for the ending. There was one, the other alternate ending, where Gi-hun would get on the plane and leave. And then there was of course the one where he would turn back and walk towards the camera. We constantly asked ourselves, is it really right for Gi-hun to make the decision to leave and go see his family, to pursue his own happiness? Is that the right way for us to really propose the question or the message that we wanted to convey through the series?"
He also noted that they later decided on the current ending because they wanted to pose questions to its audiences that would not have been possible had he left on the plane. The director wanted viewers to ask, "Why has the world come to what it is now? — can only be answered or can only be proposed if Gi-hun turned back and walked towards the camera. So that's how we ended up with that ending in the finale." Just recently Hwang confirmed Squid Game for a second season.
Elsewhere in entertainment, Tom Hanks' Cast Away volleyball sold for $311,000 USD at auction.