Jeff Bezos Responds to Viral Clip of Leonardo DiCaprio Chatting With His Girlfriend
Swole Jeff Bezos is back.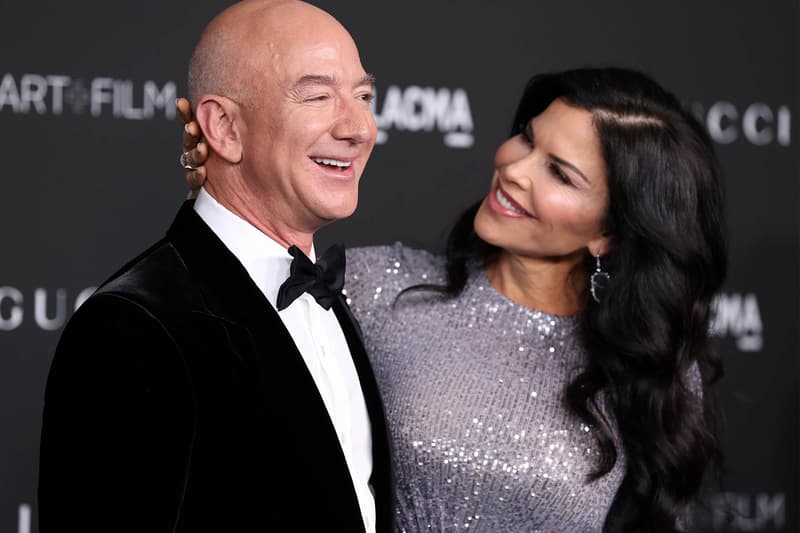 Jeff Bezos has officially commented on the viral clip of Leonardo DiCaprio speaking with Lauren Sánchez at LACMA's Art + Film Gala.
In the clip, Bezos' girlfriend Lauren Sánchez can be seen smiling and conversing with DiCaprio where Twitter users started commenting on the flirtatious look she was giving him. Eventually, memes started to circulate with one even giving DiCaprio the title "Mr. Steal Yo Girl."
Bezos seems to not have been able to ignore the attention and has joined in on the fun himself tweeting at Leo, "Leo, come over here, I want to show you something," while in full Swole Jeff Bezos mode standing next to a sign that reads, "DANGER! Steep Cliff. Fatal Drop." While we are not sure if there is actually any beef between the two, it is interesting to see Bezos take a page right out of Elon Musk's book in interacting with the public over Twitter.
So we see Leonardo DiCaprio is trending ? Here's our original video from @marcmalkin of DiCaprio chatting with Jeff Bezos and his girlfriend Lauren Sanchez at the LACMA Art + Film Gala https://t.co/TpKZZjUS3Y pic.twitter.com/s3nkA6rKrk

— Variety (@Variety) November 8, 2021
Leo, come over here, I want to show you something… @LeoDiCaprio https://t.co/Gt2v9JZTNz pic.twitter.com/KqGLB839NI

— Jeff Bezos (@JeffBezos) November 8, 2021
In other news, Vin Diesel publically asks Dwayne Johnson to return for Fast and Furious 10.