Facebook Experienced an Outage and Memecoins Jumped in This Week's Business and Crypto Roundup
While the 'Evolved Apes' NFTs turned out to be a scam.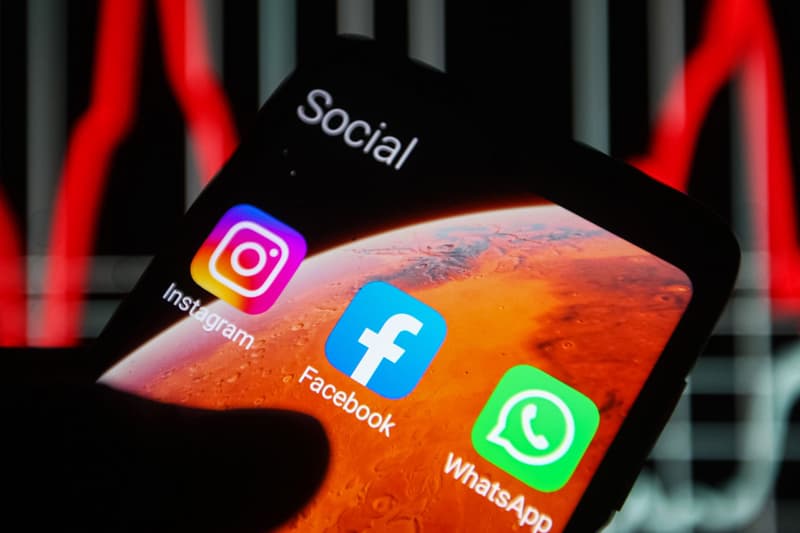 Many brands are starting to see a recovery despite the challenges initially brought on by the pandemic. Some businesses, especially ones that focused efforts on expanding e-commerce ventures, have even seen profits rise even higher than before.
HYPEBEAST has rounded up the top business and crypto stories of the week so you can stay in the know about trends across industries.
Business
Facebook experienced a global outage on Monday, with Instagram and WhatsApp also down. The company later explained that the shutdown was triggered by a command issued by its internal network during routine maintenance.
Twitch released its statement after an anonymous hacker reportedly shared more than 120 gigabytes of the company's data on an online forum called 4chan. The data included the source code for Twitch's streaming service, details on how much the platform's top creators get paid and an unreleased Steam competitor from Amazon Game Studios.
We can confirm a breach has taken place. Our teams are working with urgency to understand the extent of this. We will update the community as soon as additional information is available. Thank you for bearing with us.

— Twitch (@Twitch) October 6, 2021
Jeff Bezos' space travel company, Blue Origin, announced on Monday that Star Trek actor William Shatner will travel to space on Blue Origin's next flight. "I've heard about space for a long time now," Shatner said in a press release. "I'm taking the opportunity to see it for myself. What a miracle."
Snapchat announced a new method for its creators to make money on the platform, as part of the company's push to compete with leading social media apps including TikTok, Instagram and YouTube. Winning creators will take home a share of the total prize amount for each Spotlight Challenge, which will typically range from $1,000 USD to $25,000 USD.
Introducing Spotlight ?

The best of Snapchat. Sit back and take it all in, or submit your video Snaps and you could earn a share of more than $1,000,000 a day. Happy Snapping!https://t.co/U7eG7VNJqk pic.twitter.com/mxGWuDSdQk

— Snapchat (@Snapchat) November 23, 2020
According to a recent analysis conducted by The Wall Street Journal, Apple's profits from games in the 2019 fiscal year came out to $8.5 billion USD. The profits were reported to stem from its App Store, where Apple takes a 30% cut of sales from developers.
Crypto
The creator of a recent NFT project titled "Evolved Apes" has gone dark, cheating investors out of millions. According to Vice, the developers still left a blockchain trail that has revealed they siphoned around 798 ETH or $2.7 million USD from investors.
NFT scam marks: "there were multiple red flags" in Evolved Apes early on, "but 99% of us were just blinded by the art"

The art: pic.twitter.com/l0u2kR22Yh

— mattthr (@mattthr) October 5, 2021
The car, found in Victoria, Australia, was a 1994 Subaru Prodrive 555 Group A World Rally Championship vehicle. It sold for the equivalent of $360,000 USD worth of bitcoin with Lloyds Auctions.
Hand-drawn doodles by entrepreneur Gary Vaynerchuck, also known as Gary Vee, were auctioned off at Christie's on Friday for a combined $1.2 million USD. The collection was part of Christie's Post-War to Present contemporary art live auction that took place in New York City.
Christie's pic.twitter.com/YGxkeyZ3KE

— Gary Vaynerchuk (@garyvee) September 14, 2021
Dolce & Gabbana recently announced that it had sold out its nine-piece digital collection of NFTs alongside physical couture items. The brand earned roughly 1885.719 ETH in total, equivalent to approximately $5.7 million USD.
Several memecoins associated with the Shiba Inu dog jumped on Monday after Elon Musk tweeted out a photo of his real-life Shiba Inu puppy Floki in a Tesla. Dogecoin, Floki Inu and Shiba Inu all saw a brief boost from the photo.
Floki Frunkpuppy pic.twitter.com/xAr8T0Jfdf

— Elon Musk (@elonmusk) October 4, 2021