Jil Sander+'s $1,290 USD Blankets Double as Scarves
And you can even carry it when you're done.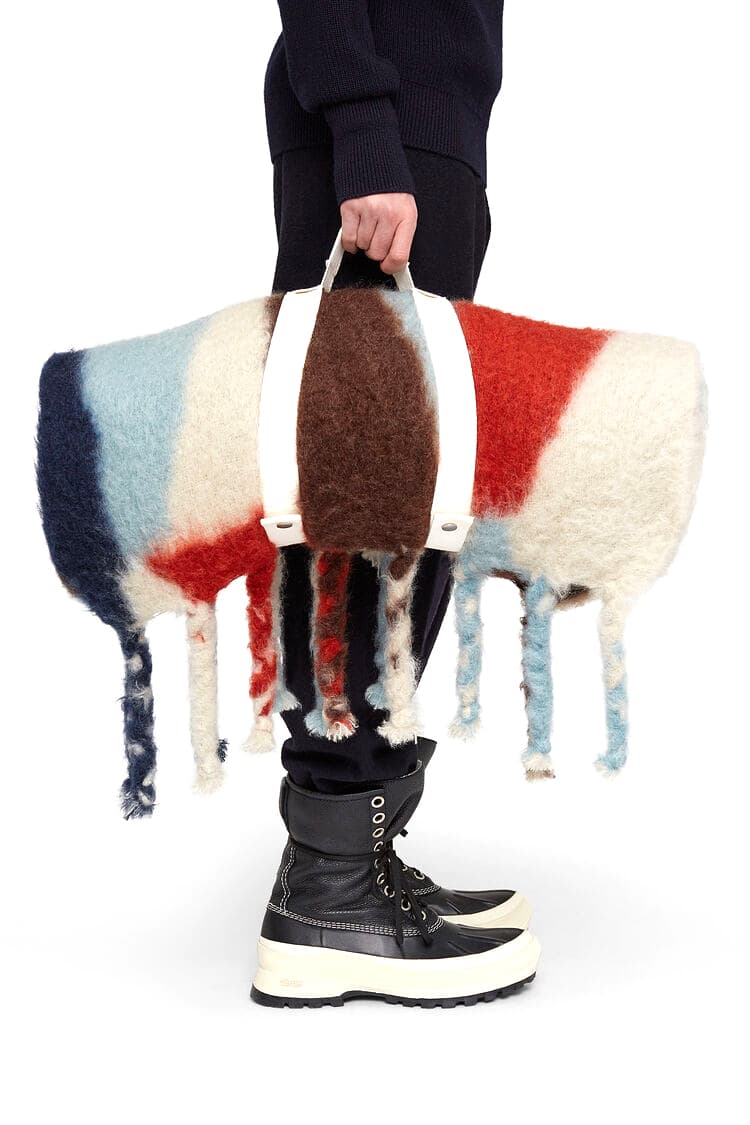 1 of 8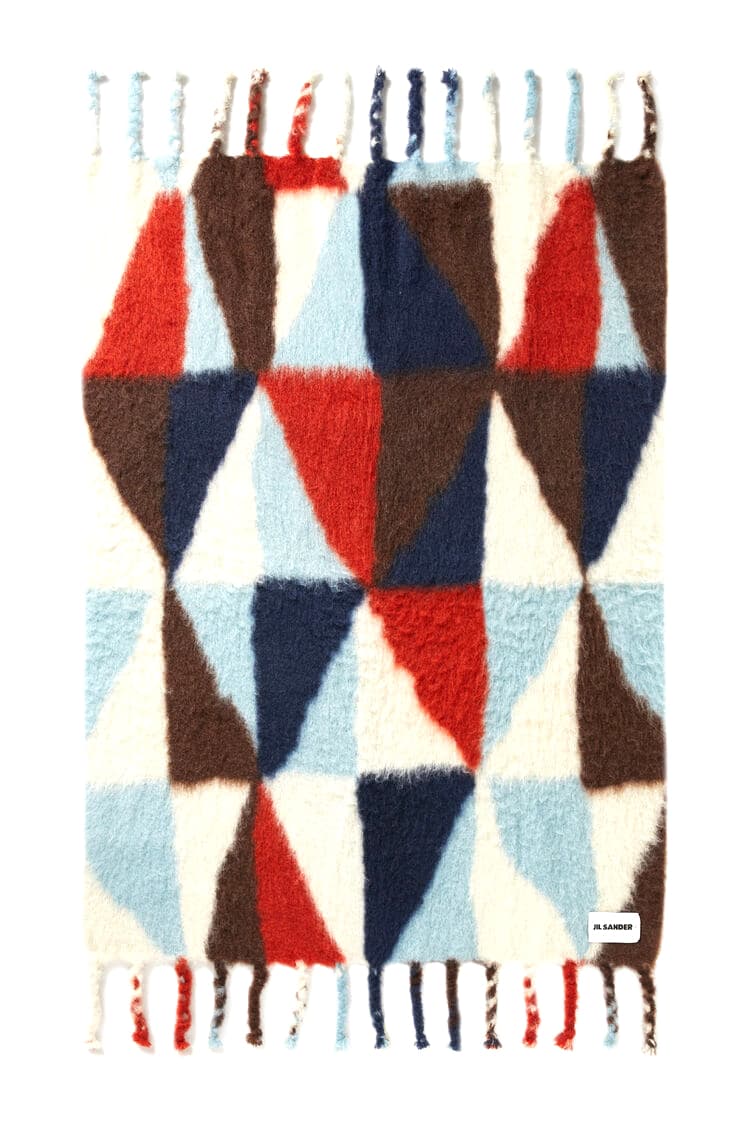 2 of 8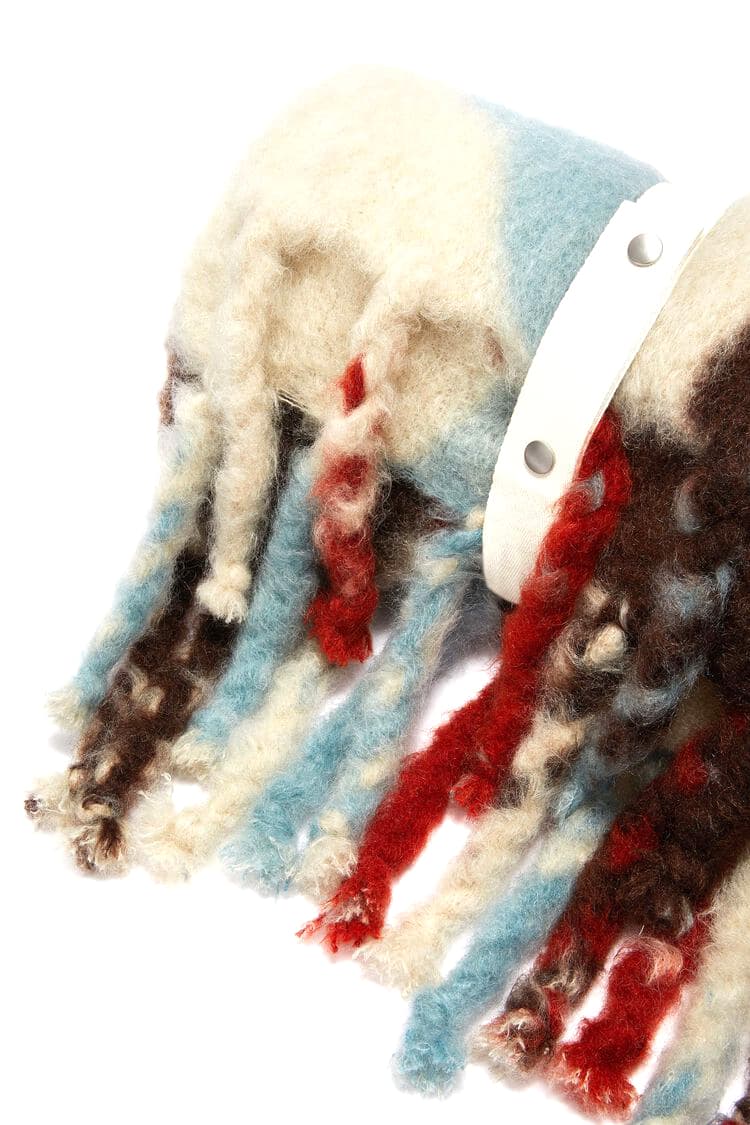 3 of 8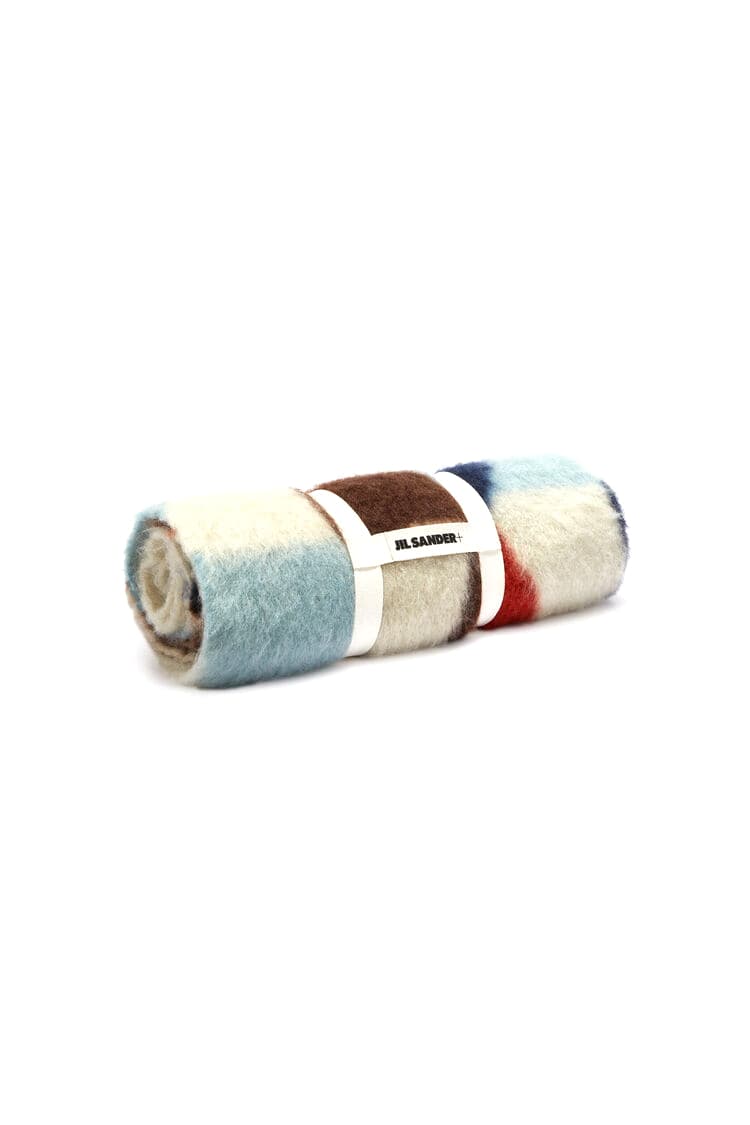 4 of 8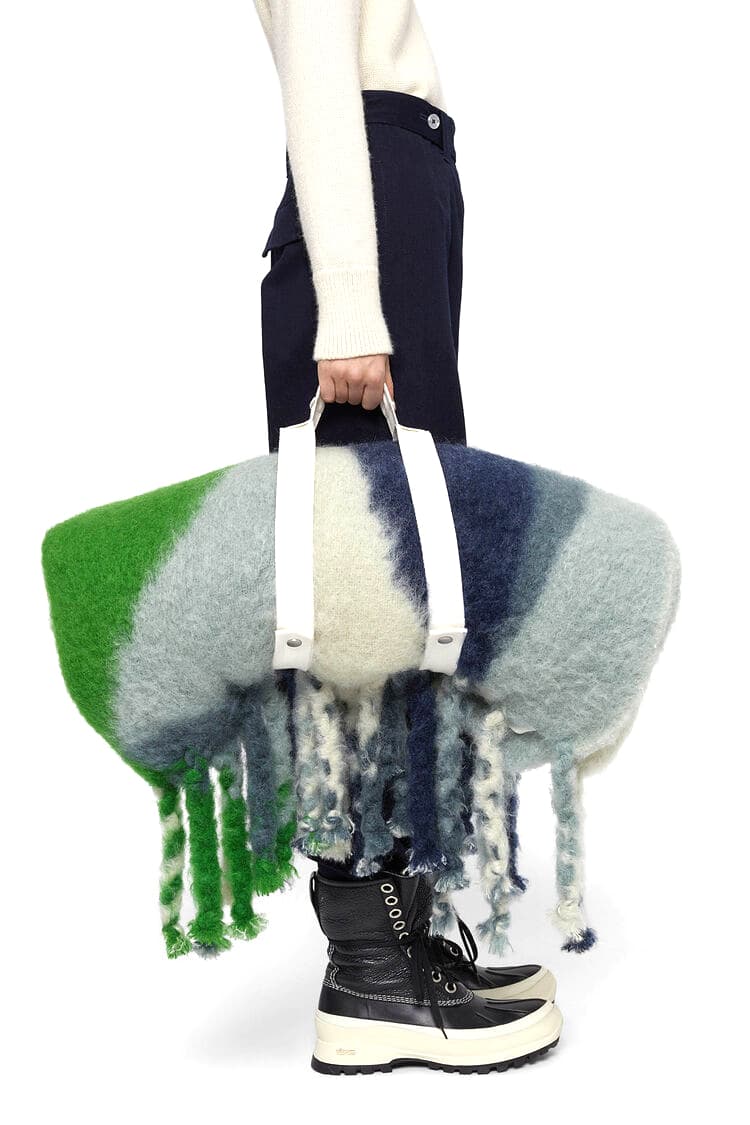 5 of 8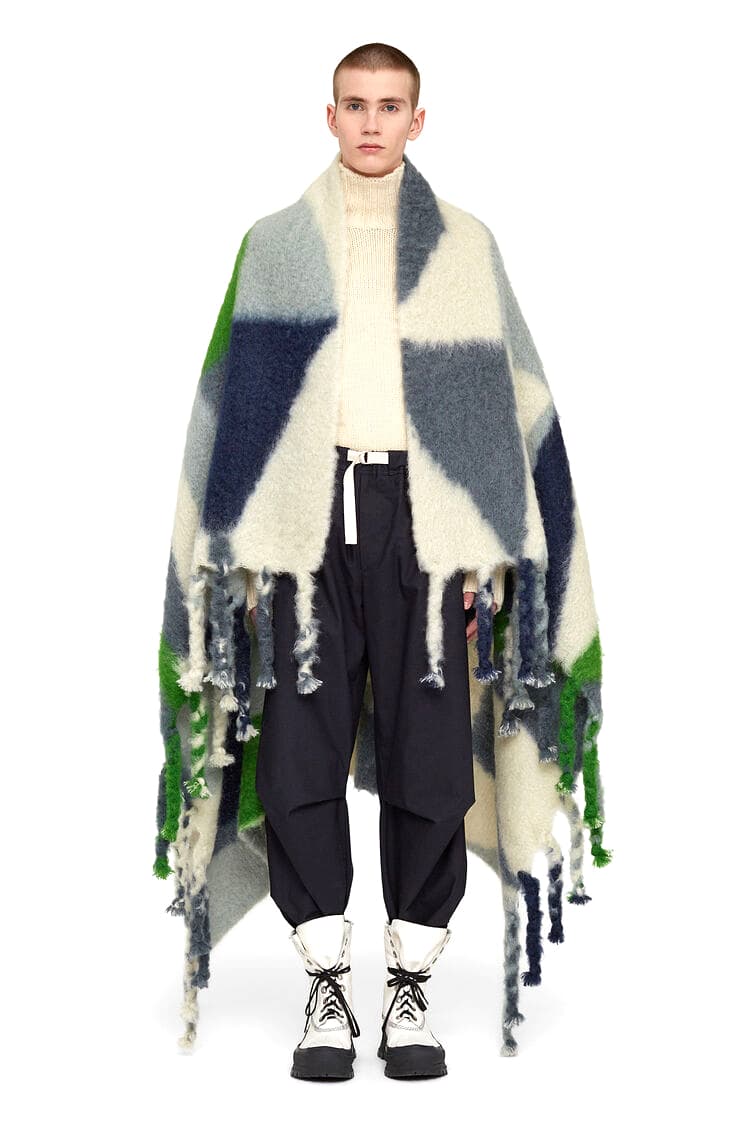 6 of 8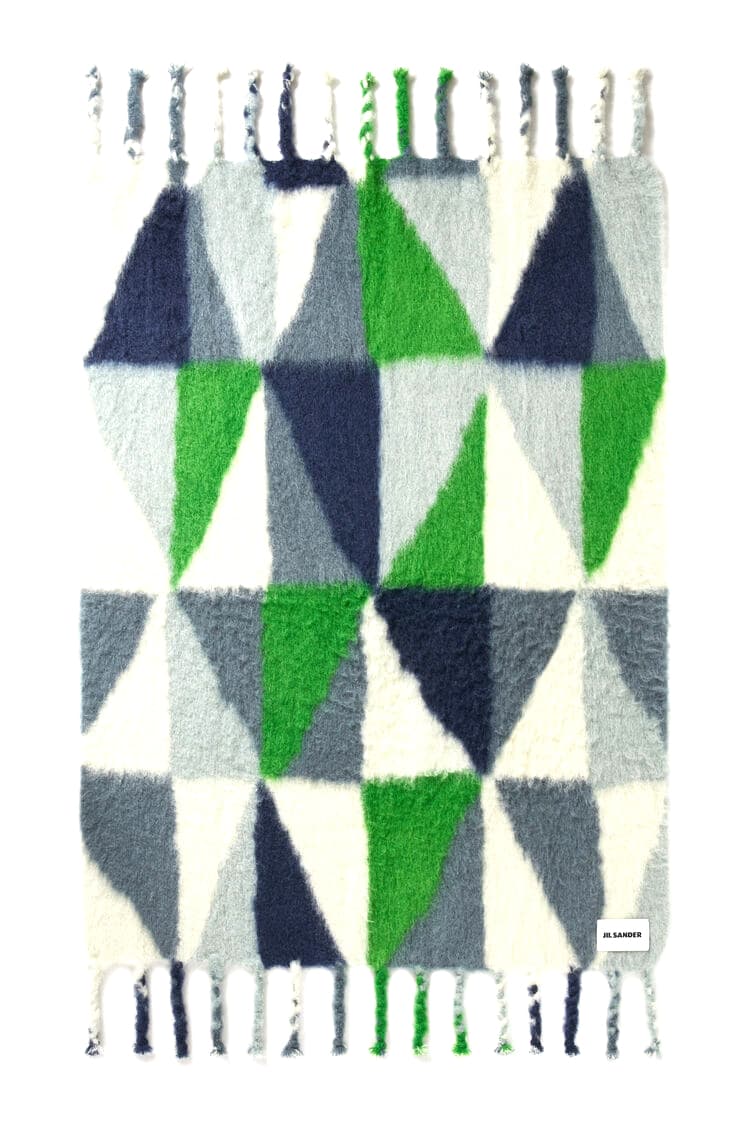 7 of 8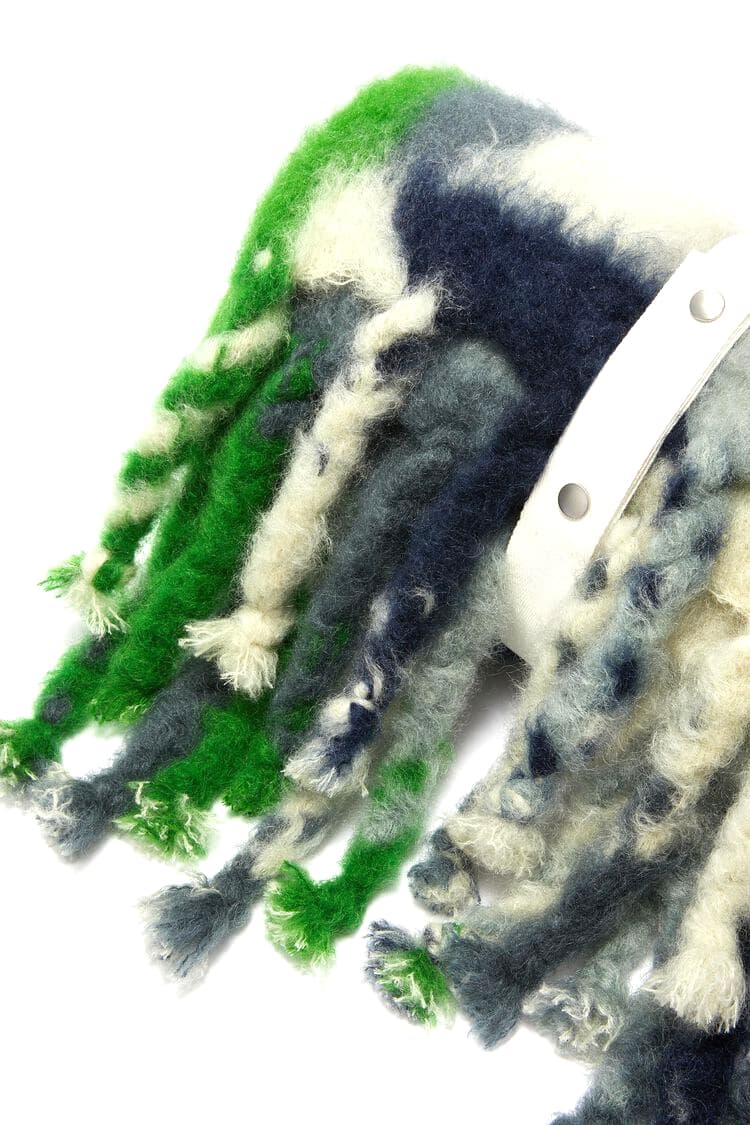 8 of 8
Luke and Lucie Meier's Jil Sander+ has a stunning array of soft furnishings for the home, but what if you could wear them? Welcome to the label's new duo of blankets, which double as a scarf big enough to give Lenny Kravitz envy.
Available in two multicolor takes, with both sporting a beige base alongside hints of brown, red, and blue or another featuring gray, navy, and green tones, the blankets are made entirely from mohair and wool and feature a fringe finish on the two edges.
The pattern is split into rectangles that are subsequently divided into quarters, making for an optical illusion-like design whether it's spread across your sofa or worn around your shoulders. For times when you don't want to wear it, a cotton strap has been included in the blanket's box so that you can bundle it up and secure it in place for easy carrying — and rounding out the blanket is the Jil Sander+-branded patch on the bottom.
Jil Sander+'s blankets retail for $1,290 USD and can be seen above, and bought from the label's website and boutiques now.
In other news, MM6 Maison Margiela has unveiled its reversed Eastpak collection.