Bruno Mars and Anderson .Paak Share Silk Sonic Debut Album Release Date
The highly-anticipated record is coming sooner than expected.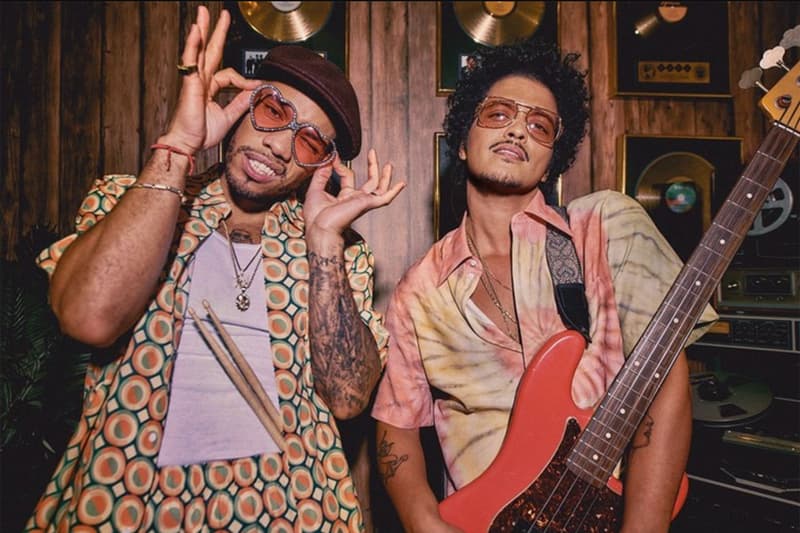 Bruno Mars and Anderson .Paak have shared the official release date for their debut Silk Sonic album titled An Evening with Silk Sonic, which is set to arrive on November 12.
✨✨ #SilkSonic ALBUM OUT NOVEMBER 12!!!! ?? Pre-Save/Pre-Order: https://t.co/mrMvL9n5w2@AndersonPaak @Bootsy_Collins

+ a big happy birthday to @BrunoMars ?? pic.twitter.com/V29Vm5mm7l

— Silk Sonic (@silksonic) October 8, 2021
Previously, the artists discussed the album's arrival in January of 2022 during an interview with Rolling Stone in August of this year. It appears that the album is now complete as the arrival date has been bumped up by a few months. Additionally, the album will feature Booty Collins as a special guest. The chart-topping "Leave The Door Open," "Skate" and "Silk Sonic Intro" singles have already been released from the album and showcase the enticing funk vibe that is set to encompass the album.
Earlier this year, Bruno Mars sold a portion of his song catalog to Warner Chapell Music, which gives him a minority stake in the sold songs. "At the heart of his immense talents is his incredible songwriting, which he honed for years before he became a recording superstar," said Guy Moot, CEO of Warner Chappell in a statement. "Like only a true great can, he's mastered and transcended multiple musical genres with extraordinary originality and versatility. The world will continue to fall in love with his songs for generations to come.
In related news, Aaliyah's posthumous albums I Care 4 U and Ultimately Aaliyah are now streaming.