Steam Bans Blockchain Games and WeWork Made Its Public Debut in This Week's Business and Crypto Roundup
While Facebook Is reportedly preparing to change its name.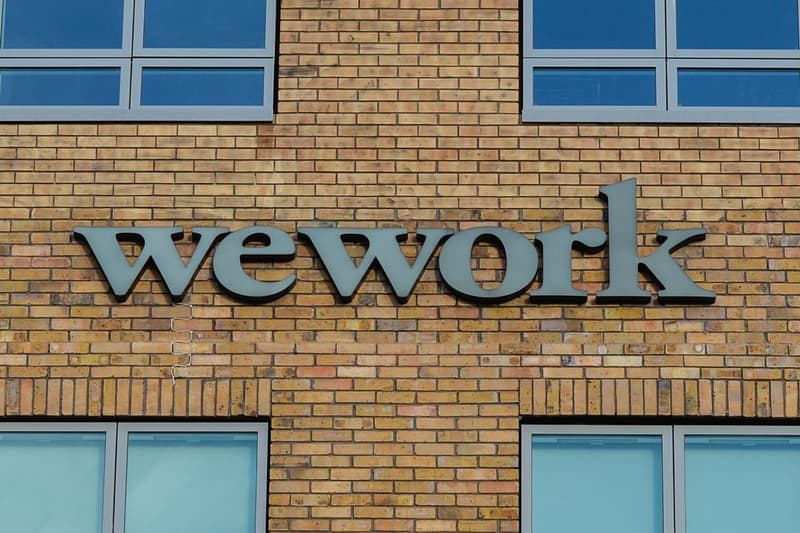 Many brands are starting to see a recovery despite the challenges initially brought on by the pandemic. Some businesses, especially ones that focused efforts on expanding e-commerce ventures, have even seen profits rise even higher than before.
HYPEBEAST has rounded up the top business and crypto stories of the week so you can stay in the know about trends across industries.
Business
WeWork went public on Thursday, with shares closing at $11.78 USD, a 13.5% increase. The shared workspace company now trades on the New York Stock Exchange under the ticker symbol "WE."
U.K. brand accelerator Tomorrow has acquired a majority stake in London-based menswear line Martine Rose. As part of the deal, Tomorrow will now act as a collaborator and global licensing partner for Martine Rose, while Rose will receive an undisclosed stake in the Tomorrow business.
View this post on Instagram
3. Burberry hired Jonathan Akeroyd as CEO
Burberry has hired the so-called "turnaround expert" Jonathan Akeroyd as its chief executive officer, replacing Marco Gobbetti who is set to join Salvatore Ferragamo. Akeroyd has a history of transforming brands into mega-labels, including Alexander McQueen and Versace.
Facebook is preparing for a rebrand to better reflect its focus on developing the metaverse, The Verge reported on Tuesday. According to the outlet, CEO Mark Zuckerberg plans to reveal the name change at the company's upcoming Connect conference on October 28.
View this post on Instagram
The wealthiest 10% of Americans own 89% of all of the stocks available in the U.S., according to CNBC, citing the latest data from the Federal Reserve. CNBC explained that the richest 1% of Americans gained over $6.5 trillion USD in corporate equities and mutual fund wealth during the pandemic.
Crypto
Playboy has released a series of NFTs called "Rabbitars," a collection of unique, non-fungible rabbits inspired by Playboy's iconic bunny logo. 11,593 "Rabbitars" will be offered, paying homage to Playboy's founding year of 1953.
View this post on Instagram
The new policy change comes in the form of an added rule to Valve's list of things developers can't publish on Steam. It explains that programs "built on blockchain technology that issue or allow exchange of cryptocurrencies or NFTs" are no longer permitted on the world's largest PC video game store
A Canadian crypto developer, who goes by Richerd, recently refused an offer to sell his CryptoPunk NFT for 2,500 Ethereum — about $9.5 million USD. He explained that the digital collectible is "not for sale," no matter the offer.
You guys want to see what diamond hands look like?
??

— richerd (@richerd) October 15, 2021
Bitcoin on Wednesday soared past $65,000 USD to set a new all-time record. Bitcoin received a significant boost after the release of the ProShares Bitcoin Strategy ETF (exchange-traded fund), which launched on the New York Stock Exchange under the ticker "BITO."
People can claim their free coin by proving that they're human and that they have not already received their portion of Worldcoin — a problem the company says it addressed by building a new device called "the Orb." According to CNBC, Worldcoin has already amassed 100,000 users globally.