A CryptoPunks Owner Refused a $9.5 Million USD Offer To Buy His Avatar
Explaining that his identity and brand is centered around the digital collectible.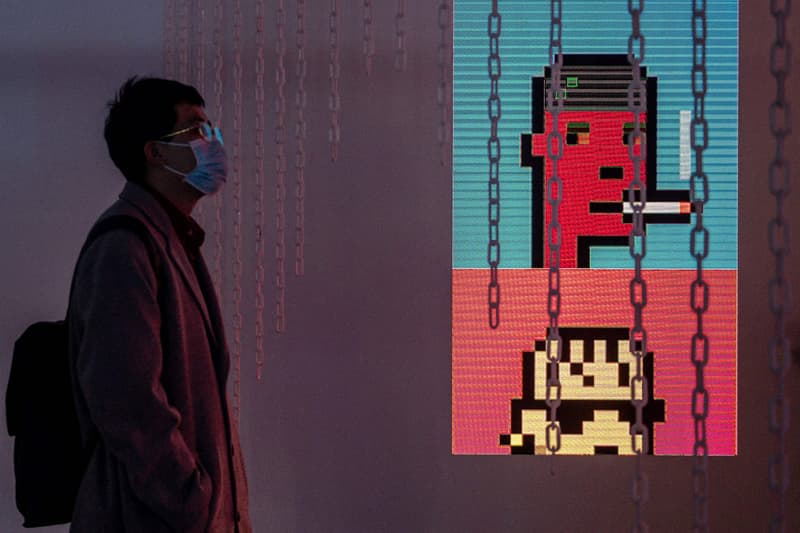 A Canadian crypto developer recently refused an offer to sell his CryptoPunk NFT for 2,500 Ethereum — about $9.5 million USD — explaining that the digital collectible is "not for sale," no matter the offer.
CryptoPunks are considered to be one of the first NFTs on the Ethereum blockchain, initially released in 2017 by developer Larva Labs. There are 10,000 unique characters, and due to their originality and scarcity, can fetch millions at auction.
The developer, who goes by Richerd, originally bought CryptoPunk #6046 in March for about 45 Ethereum, or roughly $83,000 USD, according to the Larva Labs website. On Thursday, he tweeted that his digital collectible "is not for sale."
A massive bid of 2,5oo Ethereum ($9.49 million USD) was then placed on the NFT on Friday by blockchain company POAP, seemingly to test whether Richerd was serious about his statement.
You guys want to see what diamond hands look like?
??

— richerd (@richerd) October 15, 2021
Richerd ultimately turned down the offer, explaining in a thread that he has built his business and identity around the CryptoPunk, creating what he referred to as "value beyond the NFT itself."
Why I rejected a 2500 ETH ($9.5M USD ) offer from @poapxyz on CryptoPunk #6046

This could have been the largest ever on-chain NFT sale in USD, but I chose to reject the offer.

Here is the story and why ? pic.twitter.com/zeURo4C5z6

— richerd (@richerd) October 16, 2021
"6046 is probably not worth 2500 ETH, it's a mid-tier punk due to its defining 3D glasses traits. So why would someone offer 2500 ETH on it?" he wrote. "Answer: Because I'm the one who owns it."
I have huge conviction in the NFT space and in Punks. When it comes to NFTs space I think very long term.

To me, my brand, identity, and what I'm building in the NFT space will be way more valuable in the long run.

— richerd (@richerd) October 16, 2021
CryptoPunks and many other blockchain assets have continued to gain value in recent months. Last month, HOFA Gallery unveiled a new hybrid exhibition titled "Portrait of an Era" at their London location showcasing a number of blue-chip NFT collectibles including Autoglyphs, Meebits, Fidenzas, CryptoPunks, and more.
In other news, Sotheby's has become the first auction house to launch its own dedicated NFT marketplace called the Metaverse.